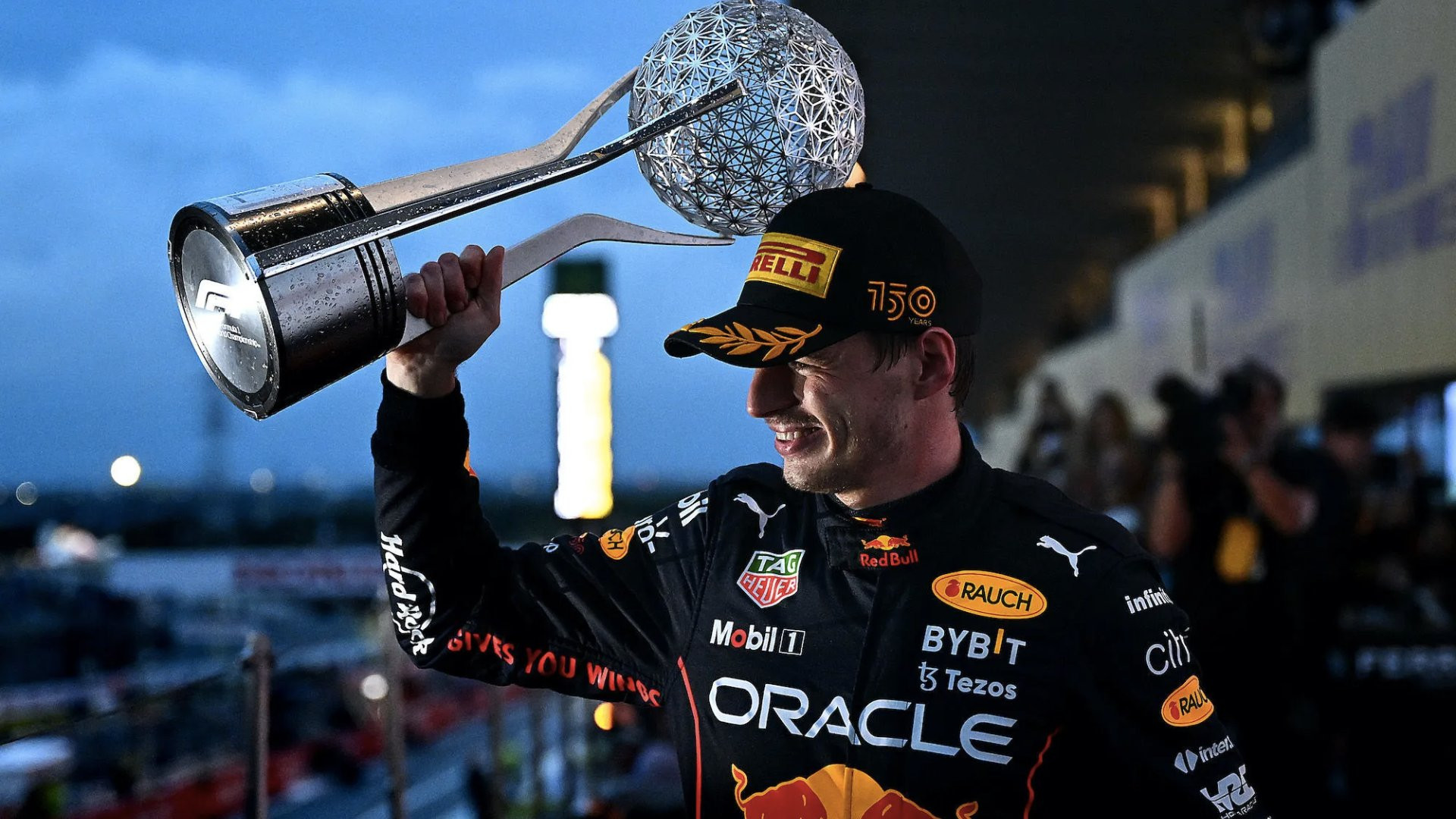 Max Verstappen is a name that is synonymous with the high-octane world of Formula One. This young and dynamic Dutch driver has taken the racing world by storm with his exceptional talent and relentless determination. Born on September 30, 1997, in Hasselt, Belgium, Max Verstappen is the son of former Formula One driver Jos Verstappen. From a very young age, Max showed a natural aptitude for racing, and it was only a matter of time before he followed in his father's footsteps.
Max Verstappen's childhood was shaped by his family's deep involvement in motorsport. His father, Jos Verstappen, was a successful racing driver who competed in Formula One between 1994 and 2003. Max's mother, Sophie Kumpen, was also a talented karting driver and competed in various international events. However, Max's parents divorced when he was just four years old, and he and his sister, Victoria, went to live with their mother in Maaseik, Belgium.
Max began his racing career at the tender age of four, competing in karting races across Europe. He quickly made a name for himself on the karting circuit, winning numerous championships and gaining valuable experience that would prove invaluable in his future career. Max's father, Jos, was heavily involved in his son's racing career, acting as his mentor and coach. Max's talent and determination did not go unnoticed, and he was soon signed by the prestigious Red Bull Junior Team.
Max's childhood was dominated by racing, and he spent most of his weekends at karting tracks across Europe, competing in various junior championships. Despite his young age, Max was a fierce competitor, and he quickly made a name for himself on the karting circuit.
In 2013, Max won the prestigious World Karting Championship, becoming the youngest ever driver to do so. The win propelled him into the international spotlight, and he was soon signed by the Red Bull Junior Team, a program designed to support young drivers on their way to Formula One.
In 2014, Max made his debut in the European Formula Three Championship, finishing the season in third place. The following year, he moved up to the Formula One feeder series, Formula Renault 2.0, where he won the championship in dominant fashion. Max's impressive performances caught the attention of the Formula One world, and in 2015, he was signed by Scuderia Toro Rosso to race in Formula One.
Max's debut season in Formula One was nothing short of sensational. He quickly established himself as one of the most exciting young drivers in the sport, with his daring overtaking moves and fearless driving style. He scored his first points in just his second race and went on to finish fourth in the 2015 Malaysian Grand Prix. Max's performances were not just impressive for a rookie driver, but for any driver in the field. He finished the season in 12th place, with 49 points, ahead of his more experienced teammate, Carlos Sainz Jr.
In 2016, Max was promoted to Red Bull Racing, replacing Daniil Kvyat mid-season. The move was seen as a huge gamble by Red Bull, as Max was just 18 years old at the time, making him the youngest driver in the history of Formula One to win a Grand Prix. However, the gamble paid off, as Max won his first race for Red Bull Racing in Spain, becoming the youngest ever race winner in Formula One.
Since then, Max has established himself as one of the leading drivers in the sport, regularly challenging the dominant Mercedes team for race wins and podium finishes. He finished the 2020 season in third place, with two race wins and 11 podium finishes, and is widely regarded as one of the most exciting and talented drivers on the grid.
Max's driving style is characterized by his aggressive approach to racing. He is not afraid to take risks, often making daring overtaking maneuvers that leave his rivals gasping. He is also a master of tire management, able to extract maximum performance from his tires even in challenging conditions. Max's natural talent behind the wheel is matched by his fierce determination and relentless work ethic, making him a formidable opponent on the track, thus leading to have a sensational season in 2021, where he picked his first World Championship Trophy and repeated the history again in 2022, inspite of the regulation changes.
Off the track, Max is known for his down-to-earth personality and his love of racing. He is a keen sim racer, regularly competing in online races and using simulators to hone his skills. He is also a passionate supporter of various charitable causes, including the Dutch Cancer Society and the Make-A-Wish Foundation.
To sum it up then, Max Verstappen is one of the most exciting and talented drivers in the history of Formula One. His natural talent, fearless driving style, and fierce determination have made him a fan favorite around the world. With his best years still ahead of him, it is clear that Max has a bright future in the sport and will continue to push the boundaries of what is possible on the track.
0 Likes | 0 Comments | 296 Views
---