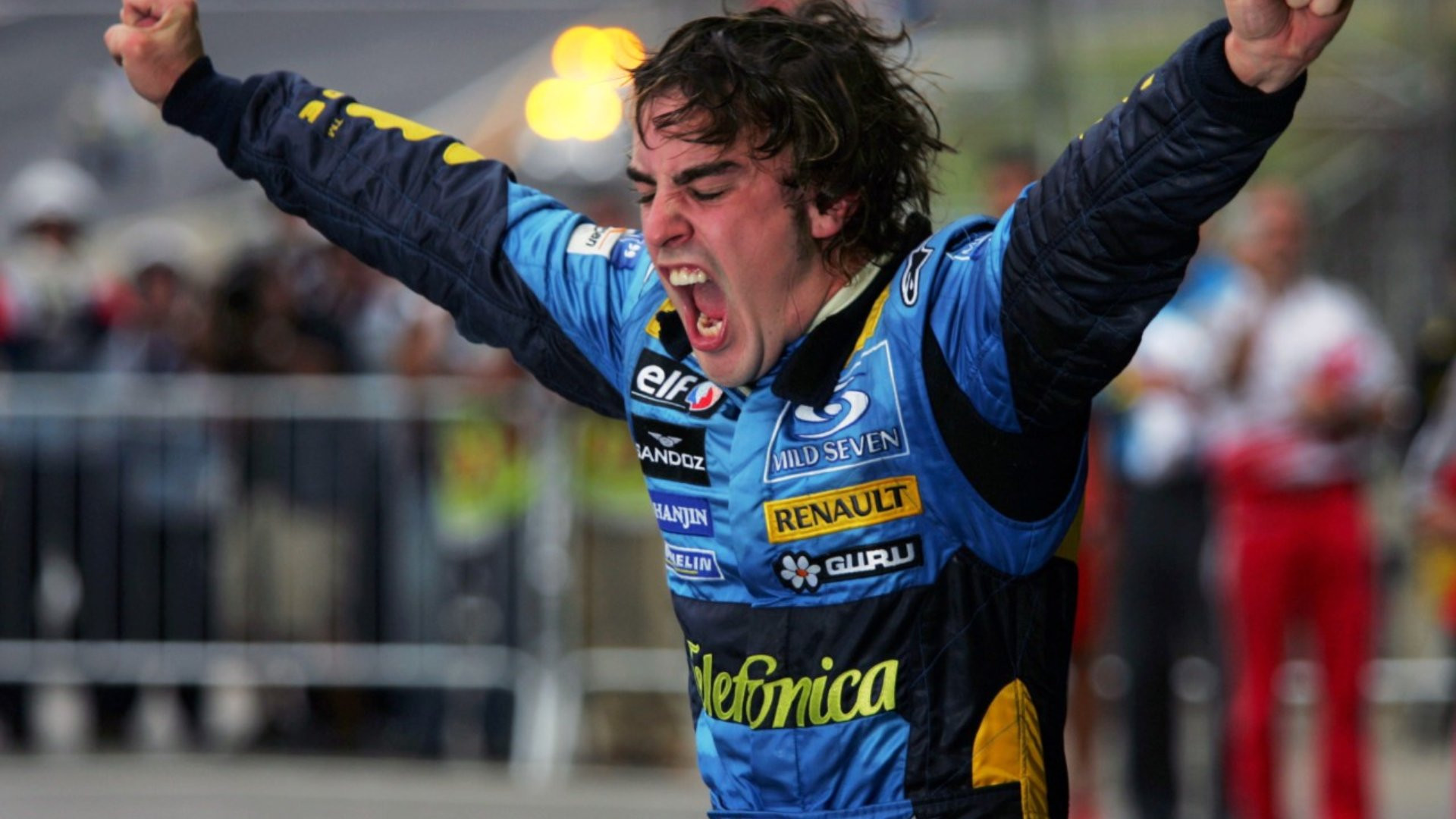 Fernando Alonso is a two-time Formula One world champion from Spain, widely regarded as one of the best racing drivers of his generation. Born in Oviedo, Spain, on July 29, 1981, Alonso began racing go-karts at a young age, and by the time he was 10 years old, he was already competing in regional karting championships.
Fernando Alonso was born on July 29, 1981, in the city of Oviedo, located in the northern region of Asturias, Spain. He grew up in a working-class family, with his father Jose Luis working as a mechanic and his mother Ana being a department store employee.
Alonso showed an early interest in racing, and he began racing go-karts at the age of three, using a kart that his father had built for him. By the time he was 10 years old, Alonso was already competing in regional karting championships, and he quickly began to gain a reputation as a talented young driver.
Despite his early success in karting, Alonso's family initially struggled to support his racing ambitions, and they were forced to make significant sacrifices to keep him racing. At one point, Alonso's father sold his motorcycle to raise funds for his son's racing career, and the family often relied on the support of local businesses to keep them afloat.
Despite these challenges, Alonso's talent and dedication to racing continued to grow, and by the time he was a teenager, he was one of the top young drivers in Spain. In 1996, at the age of 15, Alonso won the Spanish Cadet Karting Championship, and he continued to win races and championships in the years that followed.
Alonso's success in karting caught the attention of a number of professional racing teams, and in 1999, he made the move to single-seater racing, joining the Euro Open by Nissan championship. He quickly established himself as a top driver in the series, winning the championship in 2000 with nine victories and ten pole positions.
Alonso's success in single-seater racing caught the attention of Formula One teams, and in 2001, he was signed as a test driver for the Minardi team. He made his race debut for the team later that year at the Australian Grand Prix, finishing in 12th place.
In 2003, Alonso was signed by the Renault team as a race driver, and in just his second season with the team, he won the Formula One World Championship, becoming the youngest driver ever to do so at the age of 24. He defended his title the following year, winning the championship again in 2005.
After two years of finishing second to Michael Schumacher in the 2006 and 2007 seasons, Alonso left Renault to join the McLaren team for the 2007 season. However, his time at McLaren was fraught with controversy, and he was involved in a bitter intra-team rivalry with his teammate, Lewis Hamilton.
Alonso returned to Renault for the 2008 and 2009 seasons, but the team was no longer competitive, and he failed to win any races during that time. In 2010, Alonso joined the Ferrari team, and he came close to winning the championship in his first season with the team, finishing just four points behind eventual champion Sebastian Vettel.
In 2012, Alonso once again came close to winning the championship, but he ultimately finished second to Vettel once again. He remained with Ferrari until 2014, but during that time, the team was unable to provide him with a car that was competitive enough to win the championship.
After leaving Ferrari, Alonso rejoined the McLaren team for the 2015 season, but the team was still struggling to be competitive. In 2017, Alonso skipped the Monaco Grand Prix to compete in the Indianapolis 500, becoming the first Formula One driver in 38 years to do so. Although he led for a significant portion of the race, he ultimately retired with an engine failure.
In 2018, Alonso announced that he would be leaving Formula One at the end of the season, citing a lack of competitive opportunities. Since leaving Formula One, Alonso has competed in a variety of different racing series, including the World Endurance Championship, the Dakar Rally, and the Indianapolis 500.
Despite his success in Formula One and other racing series, Alonso's career has not been without its controversies. He has been involved in a number of high-profile incidents over the years, including his involvement in the "spygate" scandal during his time at McLaren and his role in the "Crashgate" scandal during his second stint at Renault.
Despite these controversies, however, Alonso has remained one of the most popular and respected drivers in the sport. He is known for his incredible speed and aggressive driving style, as well as his ability to extract the maximum performance from his car.
Off the track, Alonso is also a well-respected figure in the sport, known for his professionalism and dedication to his craft. He is heavily involved in charity work, and has used his platform as a world-famous racing driver to raise awareness and funds for a variety of causes.
In recent years, Alonso has also become more involved in other areas of motorsport, including endurance racing and the Dakar Rally. In 2018, he won the 24 Hours of Le Mans with the Toyota Gazoo Racing team, and in 2020, he competed in the Dakar Rally for the first time, finishing in 13th place.
Fernando Alonso rejoined the Alpine F1 Team (formerly known as Renault) for the 2021 Formula One season, marking his return to the sport after a two-year absence. Alonso's return to the team was highly anticipated, and many fans were eager to see how the Spanish driver would perform after his time away from the sport. In his first race back with Alpine, the Bahrain Grand Prix, Alonso finished in 9th place, scoring two championship points for the team.
One of Alonso's standout performances of the season came at the Azerbaijan Grand Prix, where he started from 10th on the grid and worked his way up through the field to finish in sixth place. The result was especially impressive given the difficult and unpredictable conditions at the Baku City Circuit, which saw a number of other drivers make mistakes or suffer mechanical failures.
For 2023 Season, Alonso is moving from Alpine to Aston Martin team to pair with Lance Stroll. It will be interesting to see how he performs there.
Therefore, no wonder despite his success in these other racing series as well, Alonso's name remains closely associated with Formula One as he is widely regarded as one of the greatest drivers in the history of the sport, and his performances on the track have inspired a generation of young drivers.
Do you think, he is in the league of Michael Schumacher, let us know in the comments section below.
0 Likes | 0 Comments | 211 Views
---