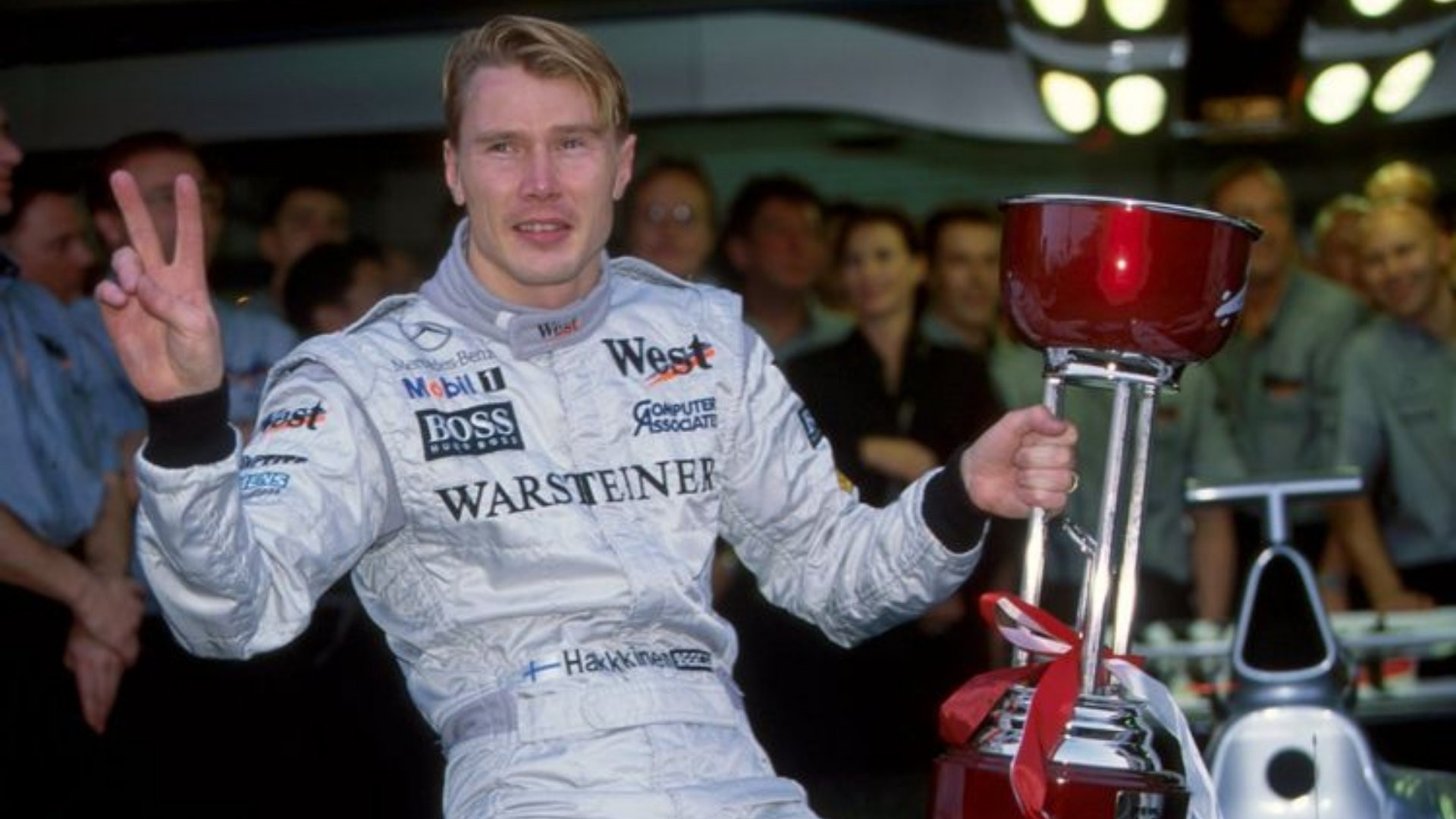 "You Can Only Get Over Your Fears If You Attack Them Head On."  
Mika Pauli Häkkinen, also known as 'The Flying Finn' was born on 28th September 1968 in Helsingin Maalai Kunta, Finland. He was the Formula 1 World Champion in the years 1998 and 1999 with McLaren. Among the only three F1 drivers from Finland to win the world championship and the only one to do so on multiple occasions. Currently Mika Häkkinen works in driver management and is also a brand ambassador for various companies.  
Mika began his racing career with karting at the age of 5 years. He won his first karting race in 1975 at the Keimola Motor Stadium where he raced in the regional karting championships in 1978 and 1979, winning the Keimola Club Championship in both years. Eventually he progressed to car racing by entering the Formula Ford and Formula Three in Italy and the UK. He performed exceptionally well which led him to enter Formula 1 championship in 1991 with Team Lotus, with him he stayed through 1992. 
 In 1993, he joined McLaren as a test driver before replacing Michael Andretti. After four years or minor successes, he achieved his first Formula One victory in 1997 at the season closing European Grand Prix. Throughout his Formula 1 career, Häkkinen had a very intriguing rivalry with Michael Schumacher  . In the 1998 season Häkkinen suffered a collision with the Ferrari driver at the Belgium GP due to which he had to retire. However, Häkkinen finished the season by taking victory in the final two rounds at Luxembourg GP and the Japanese GP, which gave him enough points to clinch the 1998 World Championship, with 100 points, ahead of his nearest rival Schumacher. Häkkinen was awarded the Autosport International Racing Driver Award for 1998 and was also named the Finnish Sports Personality of the Year by journalists. The Finnish Post Office even issued stamps to commemorate Häkkinen's World Championship in January 1999. "Formula One is a mind game, no question. You have to think so hard sometimes smoke comes out your ears! And if you don't keep your head in gear the car will overtake you." Says Häkkinen. 
 "Mika Hakkinen was the best opponent (I've had) in terms of his quality, but the biggest admiration I had for him was we had 100% fight on track but a totally disciplined life off track. We respected each other highly and let each other live quietly." said Michael Schumacher in an interview. 
 Häkkinen is known for his unique driving style; he was an "oversteering" driver, resulting in driving faster on slippery surfaces and the preference of using "tail-happy" cars. This allowed him to perform better at circuits that have medium-speed corners. During his karting career, Häkkinen developed the skill of using the brake pedal with his left foot. 
Häkkinen announced his retirement from competitive motorsport in November 2007. He was quoted as saying that the decision "was not an easy one", but added that "racing is still in my blood and this decision does not mean that this will prevent me from racing for pleasure". In November 2008, it was announced that Häkkinen would start a new career in driver management and would work alongside Didier Coton in his firm Aces Associate Group. On 16 March 2017, McLaren announced that Häkkinen has rejoined the team as partner ambassador.  
Häkkinen joined Johnnie Walker as their Global Responsible Drinking Ambassador in September 2006, campaigning for the message of responsible drinking. He also led the organization's Join the Pact campaign to spread consumer commitments for the prevention of drunk driving. He is also brand ambassador for Mercedes-Benz and UBS. In 2016, he became an official brand ambassador for Nokian Tyres. 
Two decades on, Häkkinen deserves greater recognition. 
1 Likes | 0 Comments | 1614 Views
---