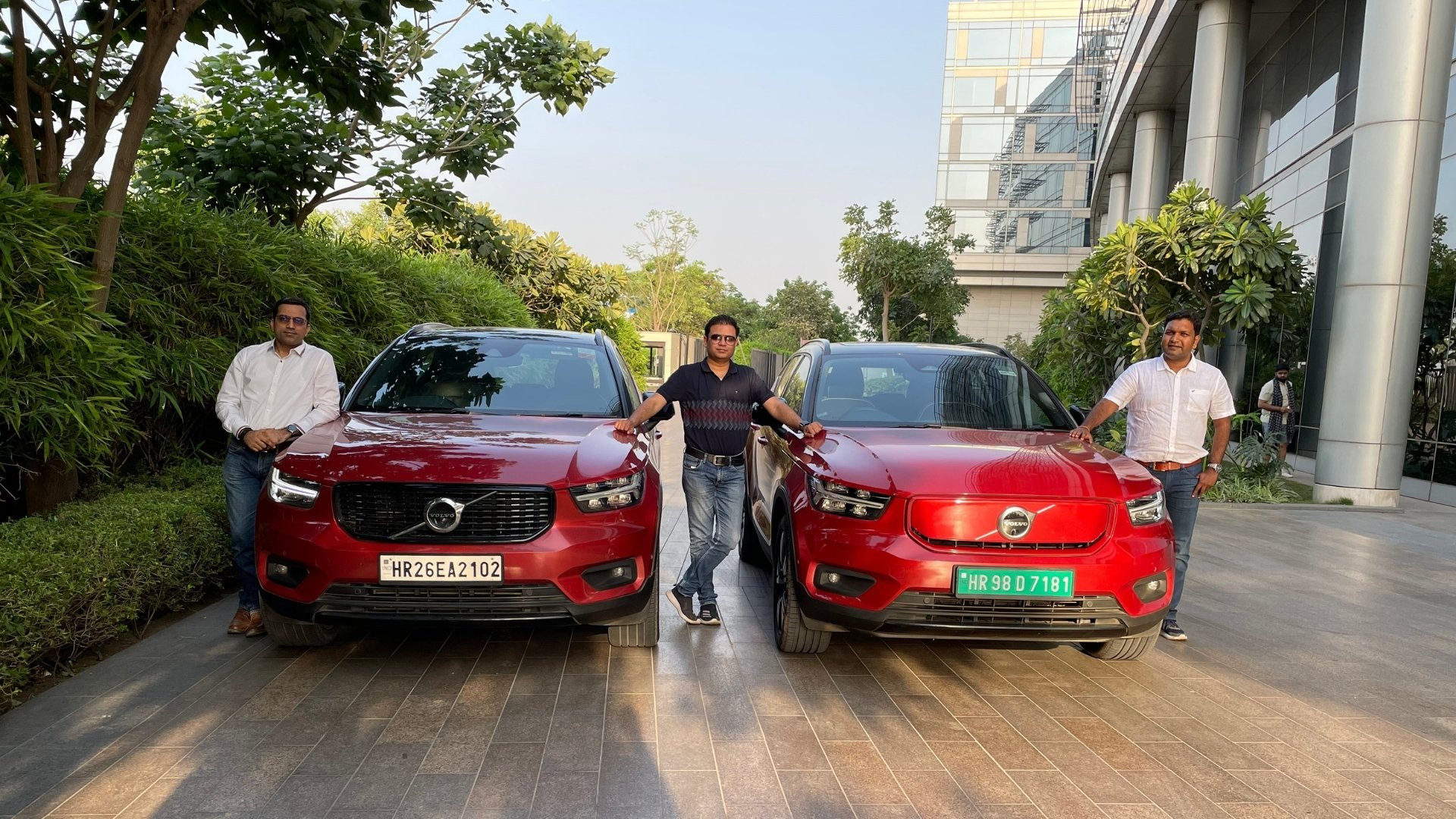 This is the 'Greenage'. The age of green number plate cars – EVs or Electric Vehicles.
Almost every day, I spot a new model on the road. But, if you head over to our dedicated EV section, it is one new launch after launch – globally and in India. So while it is almost a daily activity to learn about a new EV, it is not every day that you are invited for a road trip… especially given the pandemic.
What is rarer is to be invited for a road trip in an EV! But, with the pandemic waning off, this was one opportunity that I could not let go of.
So, when Volvo invited MWTV for a Road Trip in their yet-to-be-launched XC40 Recharge SUV, I jumped on board instantly. But, of course, Nilesh and Pritam expected that I would not turn down such an opportunity, even on a hectic working Monday.
Since it was a road trip, I immediately referred to our MWTV checklist and started packing. That's when Himanshu from Volvo called to ask about my flight preference. I was confused. I asked him, "Are we driving back to Mumbai from Goa?" His reply left me completely surprised. "No, sir, we are driving from Delhi to Rajasthan!"
Now, I was thoroughly excited.
Volvo ensured we landed comfortably from Mumbai to Delhi, and we were picked up from the airport in style! Riding to Andaz hotel, Aerocity, Delhi in a Volvo S60 was just the start of the luxurious trip. There are always some bits that are distinctly Volvo, and one can't miss being comfortable and feeling pampered at the same time.
In contrast, as 'predictable' as the Volvo S60 was, Andaz was quirky in its way. The sight of brightly coloured Ambassadors in the lobby was just the thing to perk up the interest of car enthusiasts. But this was just business as usual at Andaz.