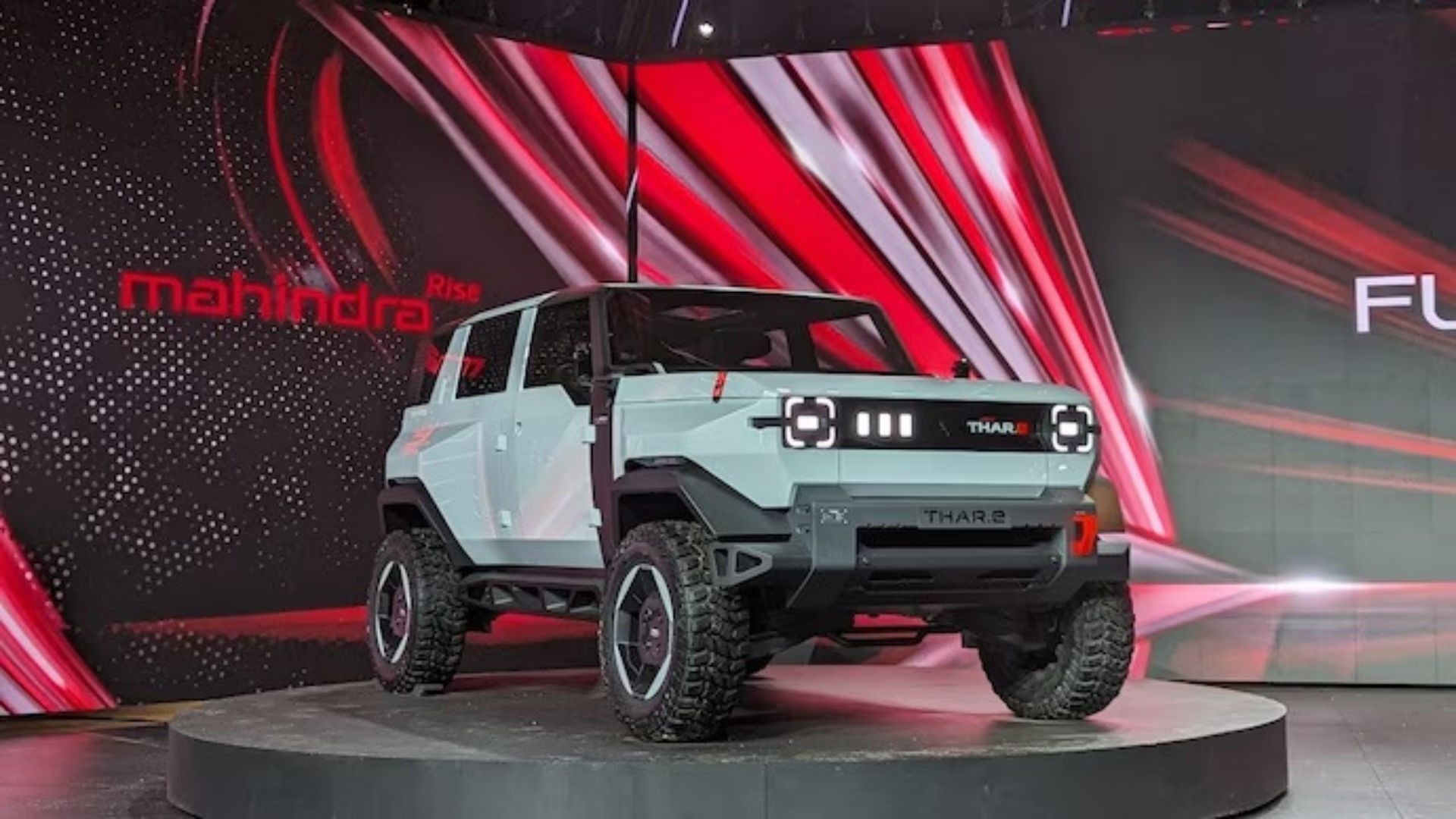 The Mahindra Thar, one of India's most iconic off-road vehicles, has experienced tremendous modification as the globe embraces the electric car revolution. The new Thar Electric, an eagerly awaited entrant to the electric car market, combines toughness and sustainability. In this post, we'll look at five main features of the New Thar Electric that make it a thrilling and environmentally beneficial option for outdoor enthusiasts.
Mahindra has announced plans to launch a campaign of electrified SUVs, with the Indian automaker launching multiple new models beginning in late 2024. Prior to that, Mahindra unveiled a wide range of electric vehicle (EV) concepts that are expected to be produced as production vehicles; they will include both EV versions of current nameplates and dedicated EVs.
1. Zero Emissions, Zero Guilt
The New Thar Electric's commitment to environmental sustainability stands out as its most notable feature. Since it doesn't emit any harmful gases from its exhaust, this electric SUV is a greener choice than its gasoline and diesel-powered rivals. With rising worries about air quality and climate change, the Thar Electric provides an eco-friendly option for enjoying nature without adding to pollution.
2. Impressive range and charging
When it comes to electric vehicles, range anxiety is a typical concern, but the Thar Electric solves this problem squarely. It has an outstanding driving range, giving drivers the freedom to confidently take on longer trips. Because of its rapid charging capability, you may top off the battery during rest stops and continue your journey with no disruption.
3. Off-reading prowess
As expected, the electric Thar retains all of the Thar's legendary off-road performance. When compared to its gasoline-powered sibling, the New Thar Electric is just as tough and off-road capable, offering it a flexible option for off-road aficionados. This electric SUV is ready to take on any challenge, from rough roads to muddy trails.
4. Modern features and technology
The New Thar Electric's interior evokes the allure of a vintage off-roader while also providing the conveniences expected in a modern vehicle. The vehicle has a number of cutting-edge components, such as a touchscreen infotainment system, smartphone connectivity, cutting-edge safety measures, and more. With its clever fusion of modern conveniences and classic charm, your off-road travels will be both thrilling and relaxing.
5. Sustainable adventure
The Thar Electric is a symbol of eco-friendly exploration. It's a great way to see the woods while leaving as little of a footprint as possible. Electric vehicles save money in the long run since they require fewer repairs and oil changes due to their reduced wear and tear. Choosing the New Thar Electric is a step toward a more sustainable future, in addition to providing you with the pleasure of off-roading.
Powertrain, battery, and mileage for Mahindra Thar electric vehicles
A modified version of Mahindra's new INGLO dedicated EV platform, the P1, will serve as the foundation for the Thar EV rather than a ladder-frame chassis like the existing Thar. A flat battery is slung between the wheels of the skateboard-like INGLO (INdia GLObal) platform, which also underlies five other brand-new electric SUVs.
This chassis may be customized in length, wheelbase, and height thanks to its modular design. The standard INGLO allows for a wheelbase adjustment of 130 mm, while the P1 platform on which the Thar.e will be manufactured is rumored to have a wheelbase of between 2,775 mm and 2,975 mm. According to a schematic published by Mahindra, the extra space is created between the firewall and the hub of the front wheel.
While the XUV.e8 and other early Mahindra EVs will use BYD INGLO batteries and motors, it is expected that the Thar.e will use Volkswagen's more powerful motors. These now produce 80 kW for the front axle and 210 kW for the back axle, although these numbers are subject to change. There may be no need for a low-range transfer case with 135 Nm and 535 Nm of torque, respectively, available at idling speed.
The 60kWh battery is the most likely option, although it will be compatible with all INGLO SUVs. Expect roughly 325 km from the smaller battery pack, while the larger 80kWh battery should yield about 435 km to 450 km under the WLTP cycle.
Mahindra's launch schedule is full until October 2026, when the BE.07 is scheduled to debut, so the production version of the Thar.e won't be available for purchase any time soon. And don't expect it to be cheap; the first price tag is estimated to be between Rs 18 lakh and Rs 20 lakh.
The New Thar Electric is more than just an electric vehicle; it's a symbol of sustainable adventure and the future of off-roading. With its zero emissions, impressive range, off-road prowess, modern features, and commitment to sustainability, it's a compelling choice for adventure seekers and environmentalists alike. As electric vehicles continue to gain popularity, the Thar Electric stands out as a remarkable addition to the EV market, offering an exciting and eco-conscious way to explore the great outdoors.
0 Likes | 0 Comments | 51 Views
---