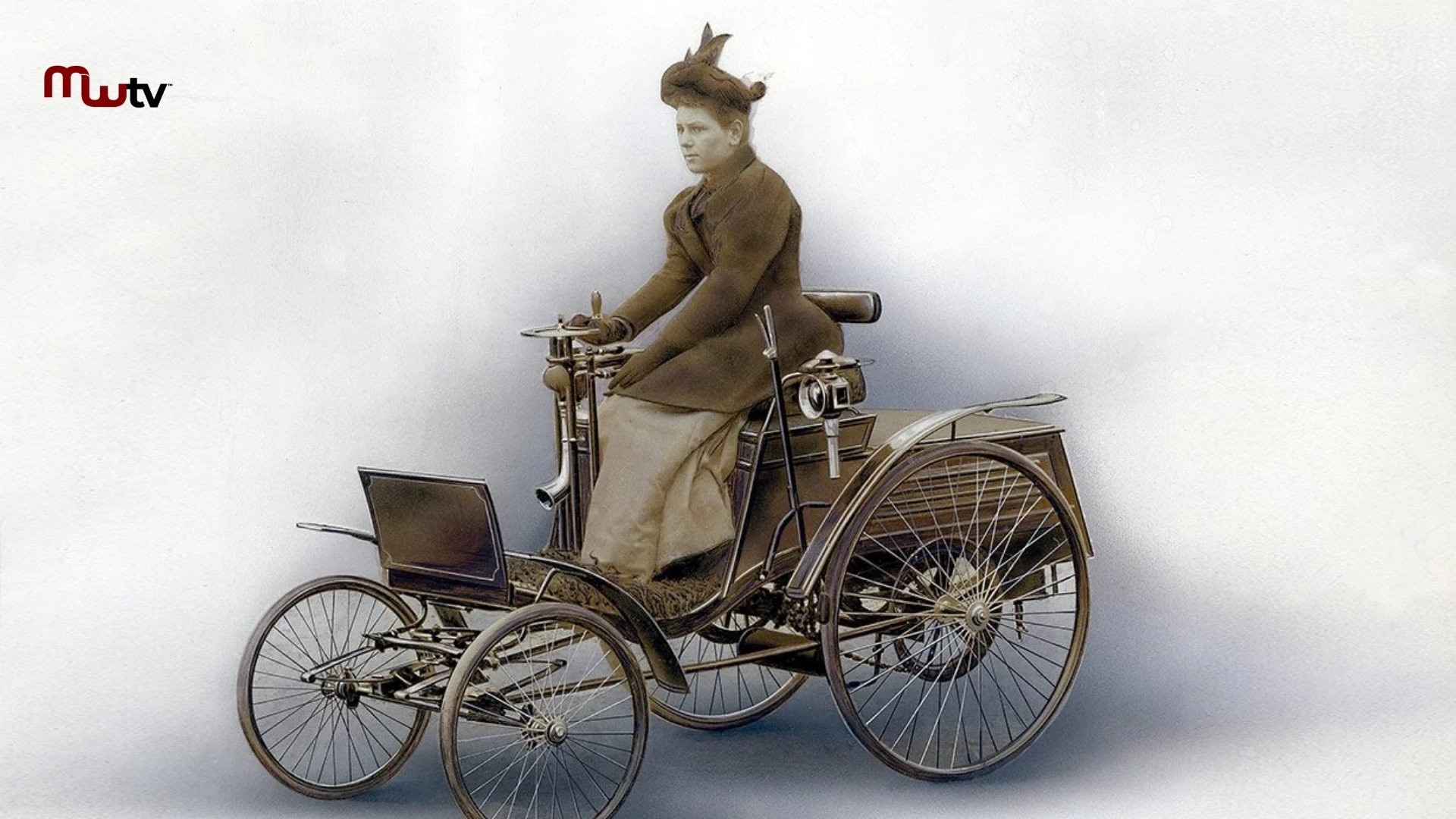 The world's first-ever road trip commenced in the August of 1888. The drive covered a distance of 105 kilometers between 2 cities in Germany, Manheim to Pforzheim. Pforzheim is the birthplace of Mrs. Bertha Benz; the driver behind the wheel of the world's first-ever Motorwagen.  
Bertha Benz was born as Bertha Ringer on the 3rd of May 1849. A time when scientists believed that the brains of women were not capable of processing a lot of information and that education would hinder her childbearing abilities. They could not have been more wrong. She had a natural curiosity towards natural sciences which would prove to be useful later in her life.  
Against her father's wish, on 20th July 1872, Bertha Ringer (aged 23) married Karl Benz (aged 28), a mechanical engineer at the time. Bertha invested in Karl's failing iron construction company using her dowry money before they got married. Soon after their marriage, Karl started a new manufacturing venture called 'Benz & Cie' using Bertha's dowry money as financial support. He started working on a "horseless carriage" project which would later turn into "Benz Patent Motorwagen".  
Karl had the expertise and made a splendid engineer; however, he lacked the enthusiasm and the business intellect which was needed to bring out something so new and different in a world at the time. It was his wife, who understood his vision and was determined to make it a reality. She saw the potential that the motor car had and kept reassuring her husband to do more.  
One fine August morning of 1888, Bertha along with her two sons Richard and Eugen set out on a mission to show the people what a motor car could do. Without the knowledge of her husband, she took the Benz Patent Motorwagen out for a spin. Well, of course, the first long-distance drive in the world's first motor car was not as easy as it sounds. Bertha faced a lot of challenges, whether it was running out of fuel, clogged valves, or wiring chafed through breaking point; brilliant Bertha had a solution to everything! She proved her technical capabilities and knowledge on this trip.  
During the time, there were no fuel stations. So, to get ligroin, the petroleum solvent needed for the car to run, Bertha made sure that her route was such where she could easily find pharmacies. The first refueling stop that she made was at Wiesloch city pharmacy. This is how it became the first fuel station in the world. Bertha would resolve to her hat pin to clean the blocked fuel line and her garter as insulation material. This made her the original roadside car mechanic. On the way when the wooden brakes started to give up, she went to a cobbler and had leather installed, making the world's first brake pads. The trio often had to throw some water onto the engine to cool it down in case of overheating, when the motor car was incapable of making steep uphill climbs, Richard and Eugen often had to push it.  
Using her talent, skill, and resourcefulness Bertha Benz completed the journey. Did she achieve the goal of convincing the public of the future of the automobile? Some were on the road in prayer, some were scared of the "smoking monster" but there was a large enough group that asked for a test drive. Without Bertha's rebellious, brave, and tech-savvy mind, we could be living in a very different world. 
Bertha Benz was named honorary senator of the Technical University of Karlsruhe to mark her 95th birthday, a woman who was never allowed to study herself because of social norms. She passed away two days later on 5th May 1944, in peace.
2 Likes | 1 Comments | 1105 Views
---