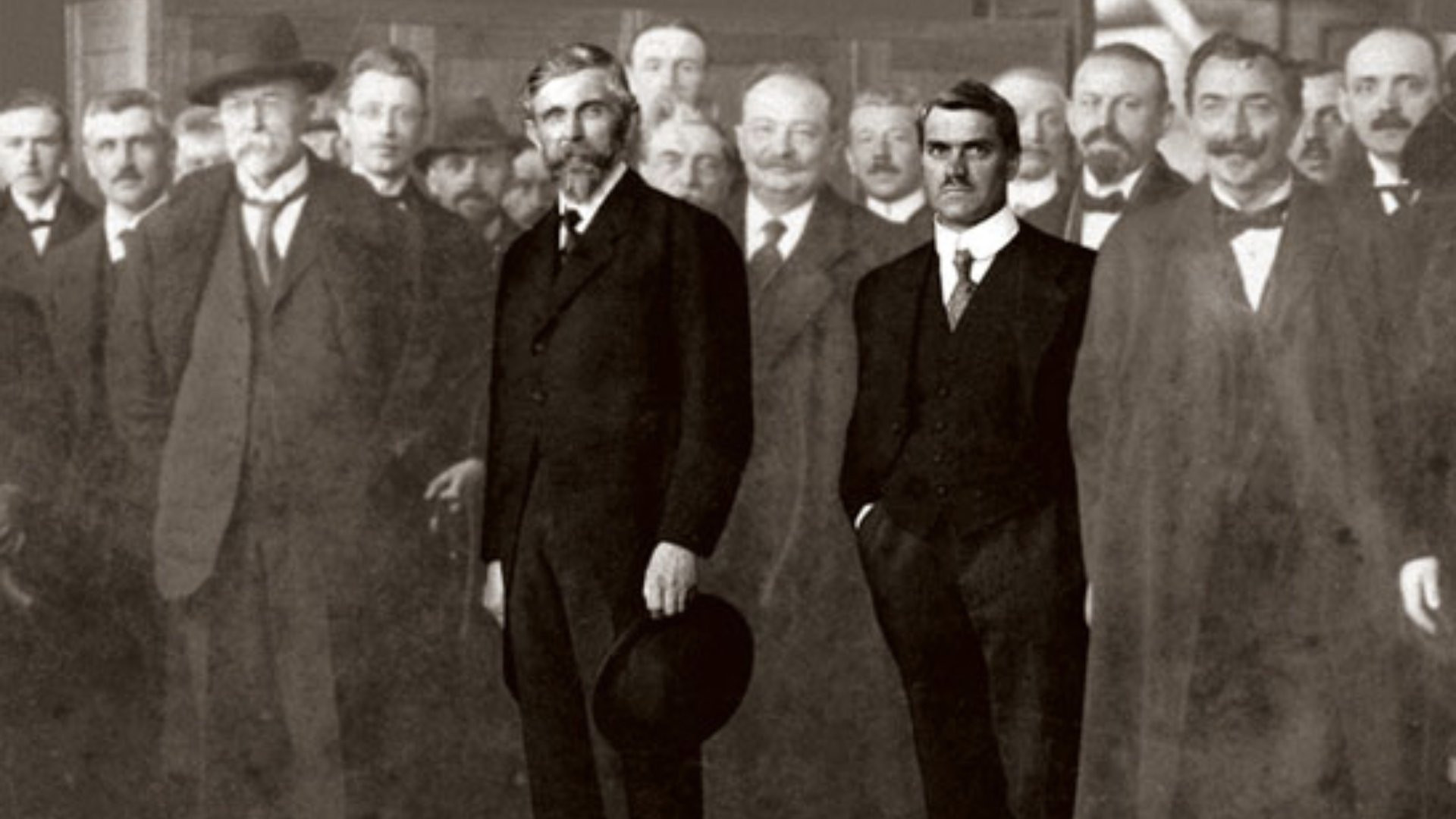 Václav Laurin was born on March 27, 1865, in the town of Plzeň, which is now in the Czech Republic. He was the son of a blacksmith named Josef Laurin and grew up in a family of modest means. Josef Laurin was a skilled craftsman who worked with metal, and he likely passed on his skills to his son. As a child, he showed an early interest in mechanics and engineering, and he began working as a mechanic at a young age.
Václav Klement was born on October 16, 1868, in the small town of Vysoké Mýto, also in the Czech Republic. Jan Klement, his father was a tailor, and Klement grew up in a family of nine children. As a child, he was known for his intelligence and curiosity, and he was an excellent student. After completing his education, he moved to Prague to work as a bookseller.
Both Laurin and Klement had a passion for innovation and entrepreneurship from an early age. This passion would later drive them to create Skoda Auto, one of the most successful automobile manufacturers in Central Europe. They first met in 1894, when Laurin was working as a mechanic and Klement was a bookseller. They both shared a passion for cycling and decided to start their own bicycle repair shop in Mladá Boleslav, a small town in Bohemia (now the Czech Republic).
Laurin and Klement's bicycle repair shop quickly became popular, and they began to produce their own bicycles under the name "Slavia". Their bicycles were of high quality and became popular among local cyclists. As the business grew, Laurin and Klement decided to expand their product line by producing motorcycles. Their first motorcycle, the "L&K Type A", was introduced in 1899 and became a huge success.
By the early 1900s, Laurin and Klement had set their sights on the automobile industry. In 1905, they introduced their first car, the "Voiturette A", which was a small, affordable car that quickly became popular in Central Europe. The success of the Voiturette A led to the development of other successful models, including the "Type E" and the "Type C".
Despite their success, Laurin and Klement faced a number of challenges in the early years of Skoda Auto. World War I had a major impact on the company's production capabilities, and the post-war economic downturn was a difficult time for the company. However, Laurin and Klement remained committed to their vision and continued to innovate, producing a number of successful cars in the 1920s and 1930s.
Unfortunately, Václav Laurin died in 1930, leaving Václav Klement as the sole owner of Skoda Auto. However, Klement continued to lead the company through the tumultuous years of World War II and the nationalization of the company by the Czech government in 1945. Klement remained involved in Skoda Auto until his death in 1938.
Today, Laurin and Klement are remembered as pioneers of the Czech automobile industry, whose passion for innovation and entrepreneurship helped to establish Skoda Auto as a leading automaker. Their legacy continues to inspire the company and the people who work for it, and their commitment to quality and innovation remains at the heart of Skoda's success. Skoda has become a leading automaker, producing high-quality cars that are known for their reliability and affordability. Skoda's current lineup includes a range of cars, including the Fabia, Octavia, Superb, and Kodiaq. The company has also invested heavily in electric vehicles, with the launch of the Enyaq iV in 2020.
1 Likes | 0 Comments | 793 Views
---