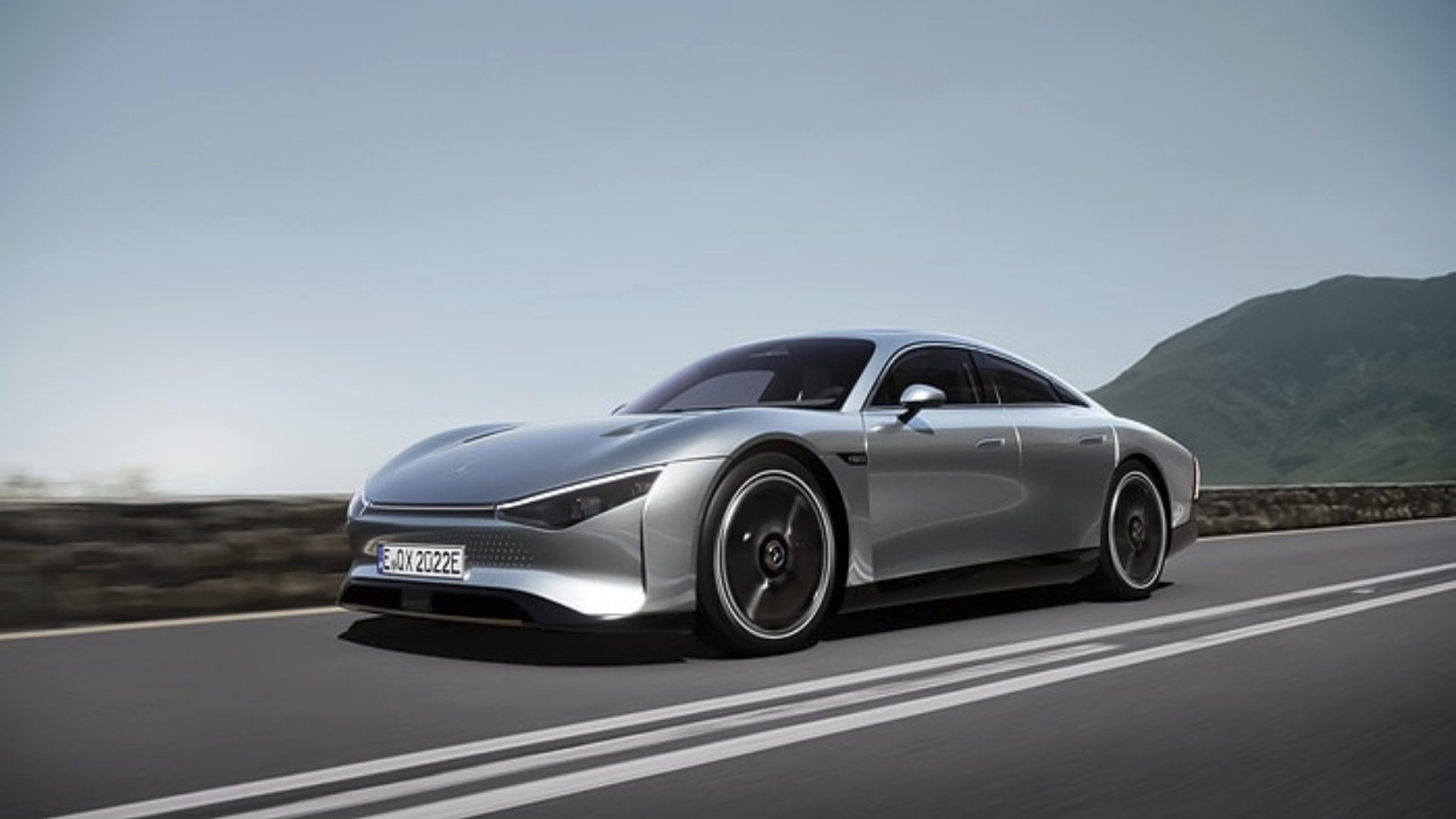 Brand Mercedes-Benz is set to redefine the era of electric mobility in terms of range and efficiency by launching VISION EQXX. Through the presentation of the vehicle, the German carmaker brand intends to make use of 'Clean' and 'Green' energy in a more effective way. The ultimate mission of Mercedes-Benz is to break all technology barriers and lift the efficiency of energy to new heights. It includes using elements such as cutting-edge electric drivetrain and lightweight engineering. To help you know a few key facts about VISION EQXX and its innovative energy-efficient mechanism, MWTV presents this article.   
Mercedes-Benz VISION EQXX, a prime example of efficiency being the new currency:   

VISION EQXX is an automobile presented by Mercedes- Benz to the world with the idea of promoting energy efficiency and pushing it further. It has been built using innovative drivetrain engineering and has a lightweight bionic structure. More importantly, this vehicle comprises an ingenious thermal management system that helps manage energy consumption very efficiently. This project to take e-mobility to the next stage was planned on paper and finally executed to produce a vehicle was completed by Mercedes-Benz in just 18 months.  
Pioneering drivetrain engine of the Mercedes-Benz VISION EQXX: 
The presence of the innovative electric drivetrain technology makes the VISION EQXX super-efficient. This engine is capable of generating a maximum output of 150 kW. It is simple terms that help produce exceptional power and stamina for the automobile. Furthermore, the engine has been designed to enable 95% fuel efficiency. It means that the car's wheels consume the majority of the fuel. It also indicates that there is no unwanted fuel wastage that is observed. According to Eva Greiner, chief engineer of the electric drive system at Mercedes-Benz, every part of the VISION EQXX is worked upon with the sole objective of reducing energy consumption and car efficiency. The electric drive unit of this automobile comprises an electric motor, transmissions, and power electronics.  
Battery development of the Mercedes Benz VISION EQXX at its finest:  
Mercedes-Benz collaborated with the HPP to develop a new battery pack for VISION EQXX. However, the band resisted the temptation to increase the size of the earlier car cell. As a result, this fascinating automobile provided a rather remarkable energy density of very close to about 400 Wh/l. 
Advanced Technology Director Adam Allsopp, from HPP, believes that the battery used in VISION EQXX has almost the same energy as the older Mercedes-Benz batteries. However, it is half in size and 30% lighter than them. More importantly, the whole battery management and power electronics of VISION EQXX is sufficient in achieving fuel efficiency.  
Mercedes-Benz VISION EQXX and its novel thermal management system: 
It is a scientific fact that heat is a form of energy which is a form of disguise. VISION EQXX is fitted with an innovative thermal management system to use and preserve energy efficiently. It also proves its utility in reducing the cooling drag. In other words, this innovative thermal system helps in producing maximum efficiency for this Mercedes-Benz electric car model. 
Simplicity lies in the beauty of the Mercedes-Benz VISION EQXX vehicle: 
The VISION EQXX is super-purist in style and represents a new expression in interior design efficiency. This style of décor uses an unconventional approach, in which the interior layout focuses just on a few modules and the simplicity in a lightweight design. The evidence of this type of interior design that goes against the norms is seen in the absence of the integration of lightweight structures into the interior aesthetic and complex shapes. The automobile's décor comprises innovative materials sourced from start-ups around the world.  
The exquisite lightweight exterior of the Mercedes-Benz VISION EQXX: 
Regarding the exterior of the VISION EQXX vehicle, there are several advanced materials used to manufacture it. For example, the car's body is built using MS1500 ultra-high strength martensitic steel. As a result, it provides excellent protection for the occupant in a crash by maintaining weight to a minimum. 
Mercedes-Benz VISION EQXX and their effective wheels and tires: 
Specifically, for VISION EQXX, the Mercedes-Benz engineers collaborated with Bridgestone to produce the Turanza Eco tire. In addition, they have been specially prepared by combining lightweight and environmentally friendly ENLITEN and logic technology. It, when used, enables ultra-low rolling resistance.   
| | |
| --- | --- |
| Category | Mercedes-Benz VISION EQXX |
| Engine | electric drivetrain technology |
| Maximum Power Output | 150 kW |
| Maximum Torque | NA |
| Acceleration (0-100 kmph) | NA |
| Top Speed | NA |
| Gearbox | NA |
| Fuel Type | Electric |
| Fuel Tank Capacity | NA |
| Gross Weight | 1750 kg |
| Length | 4,762 mm |
| Width | 1884 mm |
| Height | 1,624 mm |
| Wheelbase | 2,873 mm |
| Boot Space | NA |
| Mileage | NA |
| Price INR | 1.55 to 2.25 Crore |
0 Likes | 0 Comments | 256 Views
---