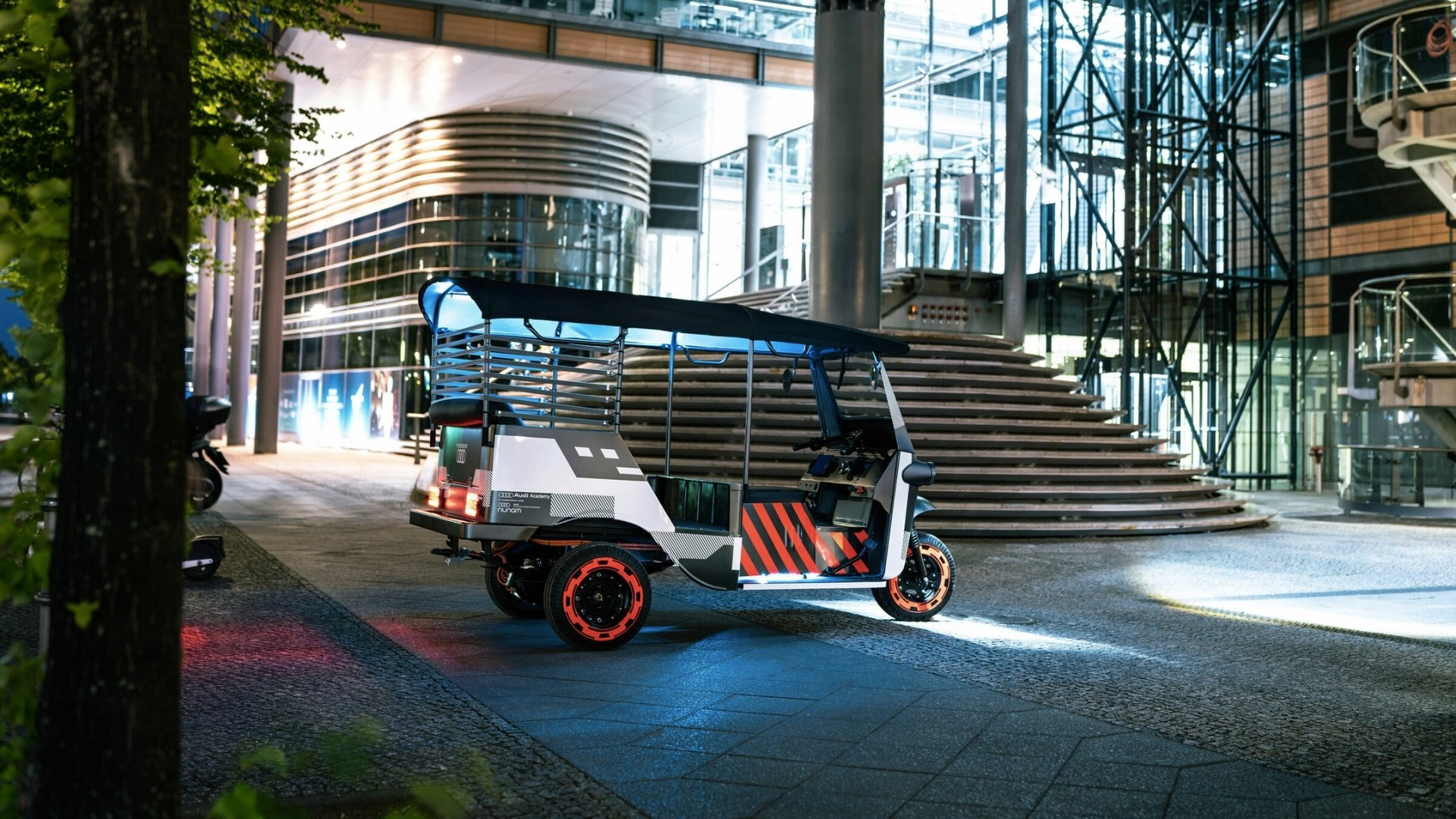 #TogetherWeChange is the motto that represents the GreenTech Festival 2022. It is considered one of Europe's most significant automobile events organized to promote innovation in green mobility from June 22nd to 24th, 2022, in the city of Berlin. And yet again, the German luxury car brand Audi is leading the way as the founding partner of this significant international sustainability conference. The carmaker arranges this big festival to give their clientele a sneak peek into wide-ranging insights about their future projects focused on sustainability. Those intending to visit this exhibition will also learn about new car technologies and concepts that Audi has developed and have started using to improve sustainability. In addition, this mega event will also include KOA22, Berlin's first-ever women's HR festival, a great opportunity to network talent from various industries. Here is MWTV, then presenting to you this article to explain the roadmap Audi has set for sustainable mobility in the future and has made available in the 'GreenTech Festival 2022'. 
Audi's plan to introduce sustainability in the supply chain: 
As per Audi's intention to welcome a sustainable future in the supply chain, it is by the year they are looking to cut down drastically on vehicle-specific emissions by at least 40%. The German car brand is looking to change its upstream supply chain processes in a few different ways. For example, in 2021, Audi managed to save over 480,000 tons of carbon emissions due to using renewable energy, low carbon materials, and secondary materials in the supply chain. More importantly, Audi says it plans to use a 'Circular Economy Strategy' to develop more closed material cycles. This tactic includes reintroducing raw materials once they are no longer being used in the production process of the vehicles. One such example is the attempt by the brand to recycle car glass. It is a pilot project in which Audi is looking to partner with Saint-Gobain Sekurit, Reiling Glas Recycling, and Saint-Gobain Glass and converts the glass of old automobiles into new windows for the Audi Q4 e-Tron model. 
Audi and its creation of carbon-neutral production sites: 
During the GreenTech Festival, 2022, Audi's plan to prepare for a sustainable 'E-mobile' future included a 'Mission: Zero Environmental Program'. The brand's primary objective in implementing the strategy is to encourage sustainable production and logistics. Audi intends to accomplish this goal by creating carbon-neutral production sites for all its models by 2025. In 2020, the production sites free of carbon became a reality for the model Audi Hungaria. In 2018, Audi Brussels became the world's first carbon-neutral high-volume production plant within the premium automobile segment. Furthermore, at the brand's site in Neckarsulum, the Audi e-Tron GT model is also carbon neutral. 
Development of an Audi Charging Hub: 
Audi is looking to build 'Charging Hubs' in predominantly urban areas to provide for quick charging of electric vehicles. 
This station will have high-powered charging points, which shall include used Lithium batteries that will perform as power storage systems for charging cubes. It is from disassembled Audi test vehicles that these secondary batteries are acquired. The intention is to bring these quick charging stations to drivers living mainly in urban environments who do not have the privilege of possessing their charging options. All pilot charging stations now available at Nuremberg have received a positive response from users. In terms of statistics, there were about 3,100 charges recorded between January right and the end of April 2022 in Nuremberg. 
As for the future, Audi plans to set up a charging hub in Zürich during the second half of the year, followed by stations created in Salzburg and Berlin. 
Audi and its Environmental Foundation Projects: 
Under the 'Audi Environmental Foundation', this German luxury car brand is seeking to launch a few of its funding projects. It includes the German-Indian start-up known as Nunam, a non-profit organization looking to put three electric rickshaws on the roads of India. This three-wheeler vehicle is powered by secondary batteries obtained from Audi e-Tron test models. Nunam is also looking to introduce the three rickshaws to provide a safe mode of transportation for women in India. In Brazil, on the other hand, the 'Audi Environmental Foundation' is joining with Audi do Brasil to support the NGO Litro De Luz Brasil and provide three villages in the Amazon region with electricity that do not possess using solar lanterns. The intention is to raise the standard of living in this area and thereby give people living over here a good life with less strife. Finally, there is also the URBANFILTER project, which involves 'The Audi Environmental Foundation and the Technical University of Berlin, who have got together to develop intelligent filters for the drainage of roads. They prevent harmful particles such as tire wear from being flushed into the sewage system, thereby choking it. 
When asked about the idea behind creating the GreenTech Festival 2022, Silja Pieh, Chief Strategy Officer at AUDI AG, admitted that direct dialogue with the brand's stakeholders, including critics, is a must, and hence this event is organized. But, more importantly, according to Pieh, this festival is collected to allow the exchange of knowledge to take place, as well as to learn various innovative ideas shared by people about 'E-mobility', which is key to welcoming and maintaining a sustainable future. 
0 Likes | 0 Comments | 327 Views
---