The Jaguar XJ is a series of full-size luxury cars produced by Britian's Jaguar from 1968, when the first Series 1 cars were built to 2019. The brainchild of Jaguar founder Sir William Lyons, the XJ was designed as a large, safe, comfortable, and sporty sedan that provided a taste of the company's GT cars in a four-door body style. It was in production across five generations debuting in 1968, 1986, 1994, 2003 and 2009, going through various updates throughout.
"XJ" is originally a code name which stands for "eXperimental Jaguar". The developers of the XJ started with an idea for a four-seat GT which was meant to replace the E-type, but later it turned out to be more conventional than expected and replaced Jaguar's three sedans. Although design has cues from the previous Mark X and 420 sedans, the overall shape is different from, its predecessors. Due to the power plant not being ready in time the car debuts as am XJ6 with 4.2-litre inline-six having a top speed of 200kmph and was able to sprint from standstill to 100kph in 9.0 seconds.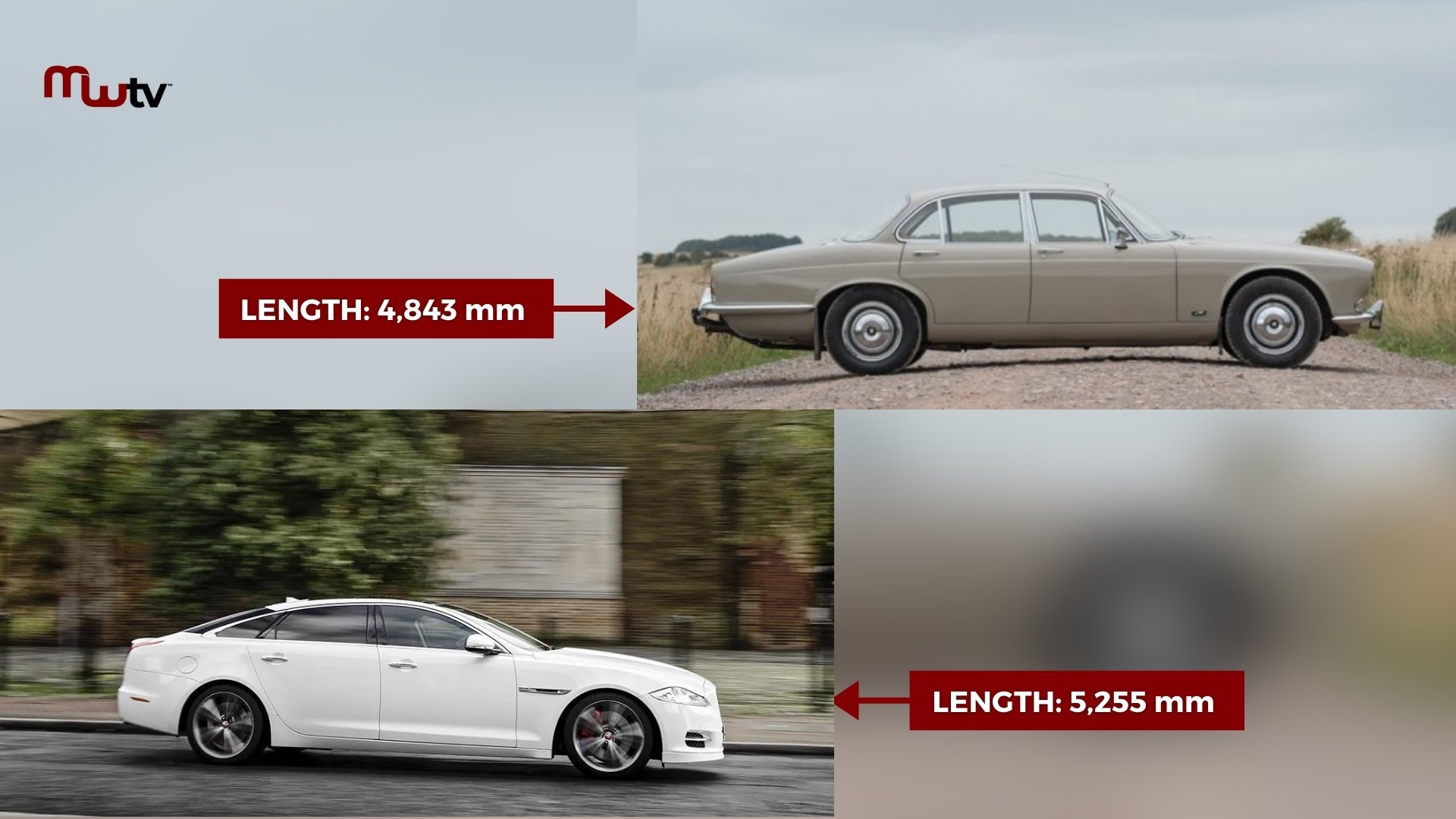 The car was introduced in September 1968. Power-assisted steering and leather upholstery were standard on the 2.8 L De Luxe and 4.2 L models. Air conditioning was offered as an optional extra on the 4.2 L Daimler versions, which were launched in October 1969 in a series of television advertisements featuring Sir William. In these advertisements, he referred to the car as "the finest Jaguar ever". 
Series 1 Jaguar XJ represents the spick and span basic approach to the model with svelte chrome bumpers, a large front grille and other classic styling elements. The XJ was launched with Jaguar's straight-six XK engine, same as Jaguar E-type. In 1972, a 5.3-litre V12 engine was introduced for the first time, which also provided more legroom for rear-seat passengers. Borg-Warner provided the automatic three-speed transmission for this model.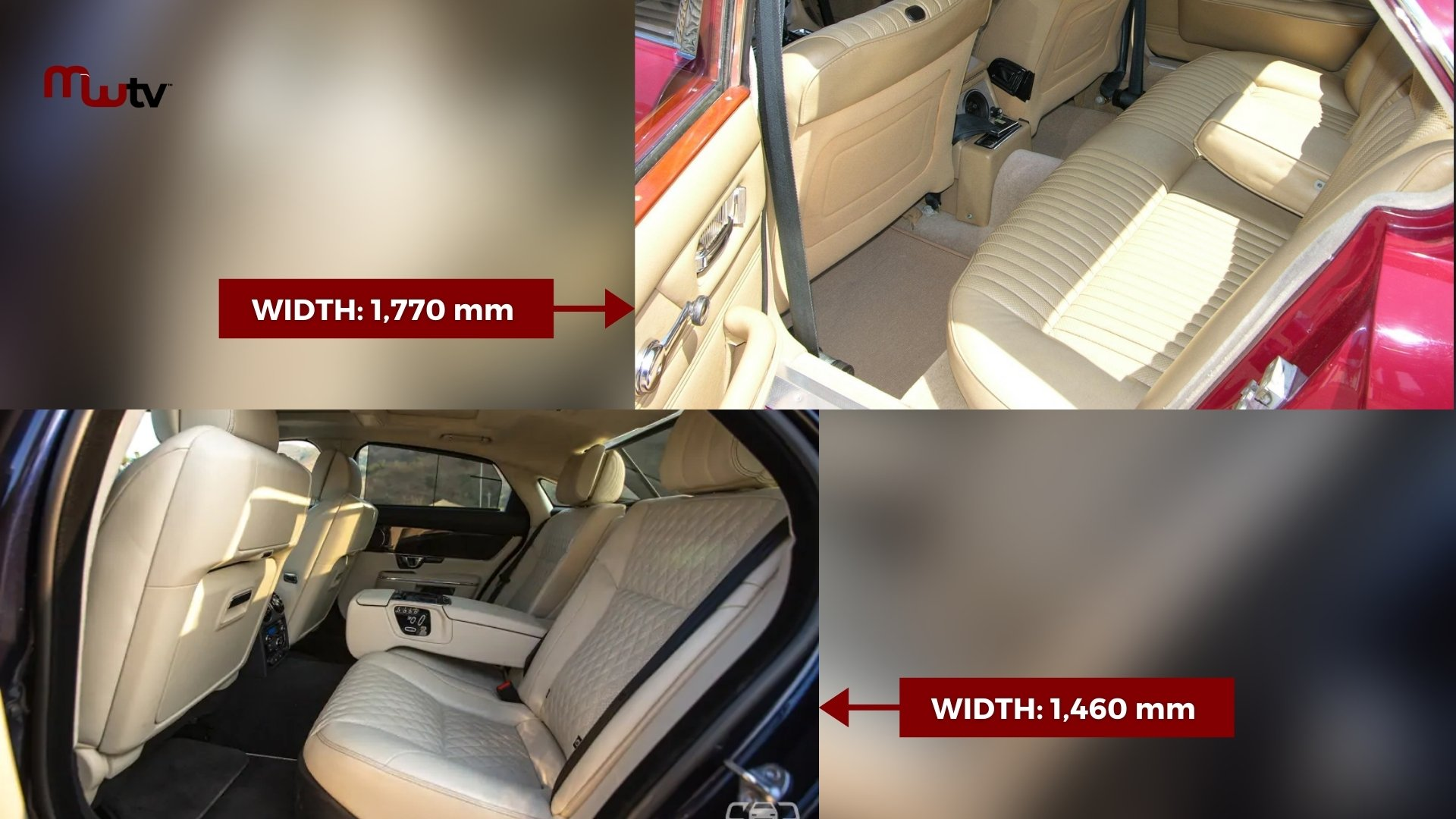 By the late 2000, Jaguar after being sold off by Ford, moved under new ownership of the Indian automaker Tata. Beginning of a new era, the flagship XJ naturally became of choice to go under a drastic change in Jaguar's design language. Ian Callum, a talented designer working for Jaguar, abandoned almost everything and redesigned the iconic XJ as we see today. Ian introduced the rounded and coupe like greenhouse, slim single-piece headlights, a new squarish grille shape, daring vertical taillights and a blacked-out D-pillar giving the car a floating-roof effect.
In July 2009, the redesigned XJ was unveiled at the Saatchi Gallery in London. It is a longer, wider car that is much bigger than its predecessor. The front has clear links with the XF executive car, although with slimmer, sleeker lights and a larger, squarer grille add a more aggressive appearance. The rear is the contentious part, an unusual design element for a Jaguar automobile. The upright, swooping taillights, nicknamed "cat's claws", and black roof panels at each side of the rear screen, which aim to hide the XJ's width, are the most striking aspects. There is also a standard full-length sunroof, that extends all the way back with just a single body-coloured roof panel that the designer refers as bridges on yachts.
Fun fact: the XJ is one of the cars used by the British royal family and there is an armoured version that was used for transporting two former UK Prime Ministers namely David Cameron and Theresa May. 
The XJ has been in production a little over 50 years. Being one of the top end models manufactured by Jaguar, it is rivalled against Audi A8L, BMW 7 Series and the Mercedes-Benz S-Class. The car does look eye-pleasingly beautiful, especially in its British Racing Green colour with its bold taillights that looks like the eyes of a Jaguar!
0 Likes | 0 Comments | 565 Views
---