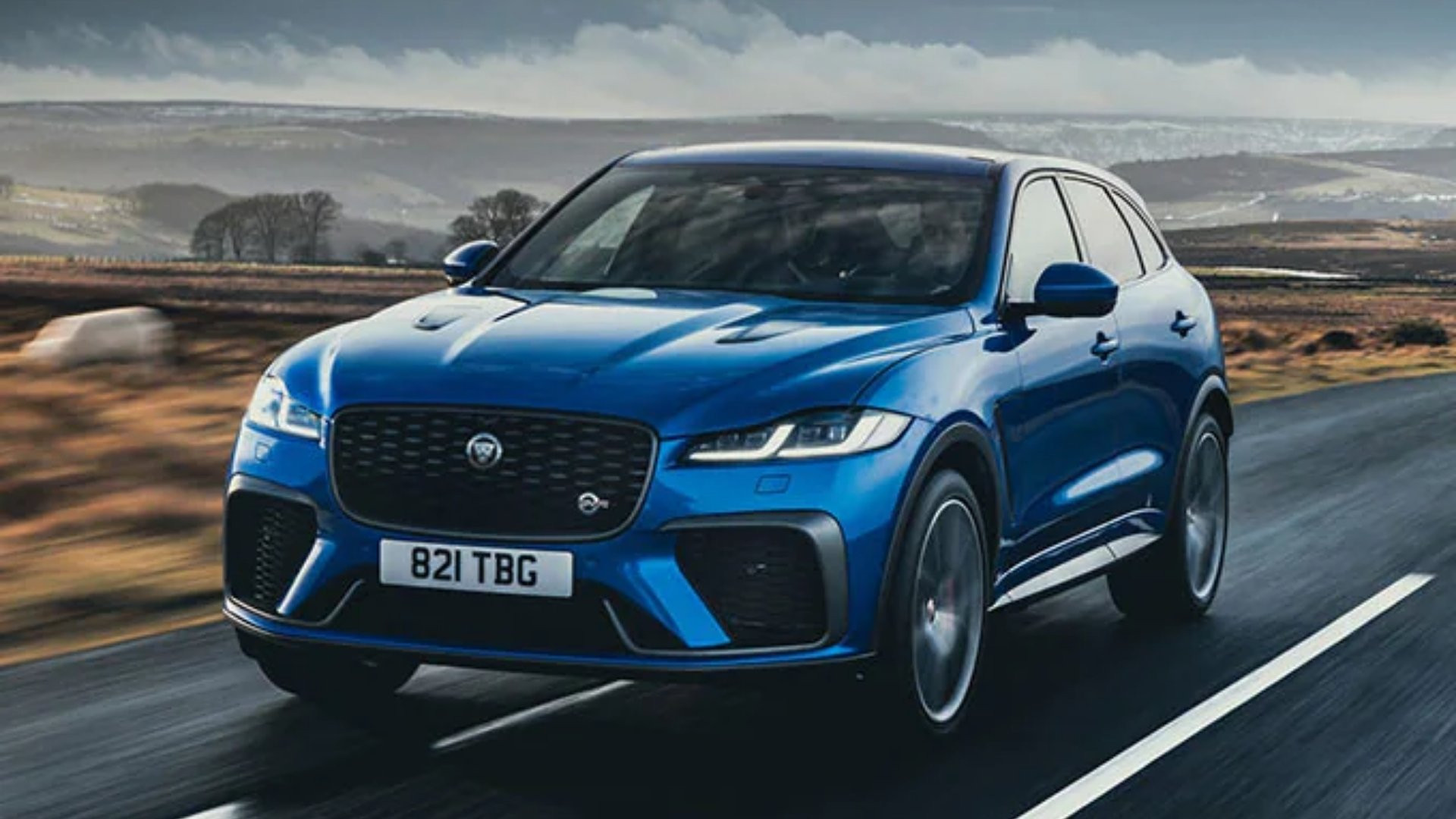 On 4th October 2021, Jaguar Land Rover India announced the delivery availability of their F-Pace SVR model. This new prototype manufactured by this luxury car manufacturer is supposed to be faster than ever. Apart from speed, this automobile also possesses an interior, exterior design that exudes luxury and is connected with the latest technologies. Here is MWTV presenting to you a few facts about the statement made by Jaguar on the delivery of the F-Pace SVR model in India.
Jaguar F-Pace SVR equipped with an engine to remember:
The latest Jaguar model F-Pace SVR possesses a petrol engine having 405 Kw of awesome power. It can also deliver a peak torque of 700 Nm and accelerate at 0 to 100 km/h in just under four seconds. A software setting enables this car to perform at its optimum best. The Jaguar All-Wheel Drive fitted along with Driveline dynamics only enhances this automobile performance to the next level. This supercar from Jaguar is priced at Rs. 151.2 lakhs.
The magnificent interior and exterior of the Jaguar F-Pace SVR:
The exterior of the Jaguar F-Pace SVR takes its inspiration from a motorsport car. It has several unique features, including a new SVR-Badged grille, revised bumper design, super slim all-LED quad headlights with Double J Daytime Running Light signatures, and Adaptive Driving Beam capability.
Regarding the interior, the F-Pace SVR is designed with precision to include the following: Drive Selector Bespoke F-Pace SVR, split rim steering wheel, new sporty center console, seamlessly integrated centrally-mounted 28.95 cm curved glass HD touchscreen with new Pivi Pro infotainment, and finally Cabin Air Ionization.
Introduction of new technologies in Jaguar F-Pace SVR:
Some new technologies in the Jaguar F-Pace SVR include the latest 3 D Surround Camera Technology and the Software-Over-The-Air or SOTA capability.
Excerpt from the president of Jaguar Land Rover India:
The availability of the Jaguar F-Pace SVR for delivery in India was made official by Rohit Suri, President and Managing Director of Jaguar Land Rover India. While announcing the beginning of this car sales, he stated that "The arrival of F-Pace SVR is indeed an exciting moment for all of us at the brand, and we are also very sure that our clients will thoroughly enjoy its breathtaking and thrilling performance."
With the Jaguar F-Pace SVR officially released in India, it remains to be seen whether this car manages to drive straight into the heart of the customer or not.
0 Likes | 0 Comments | 242 Views
---