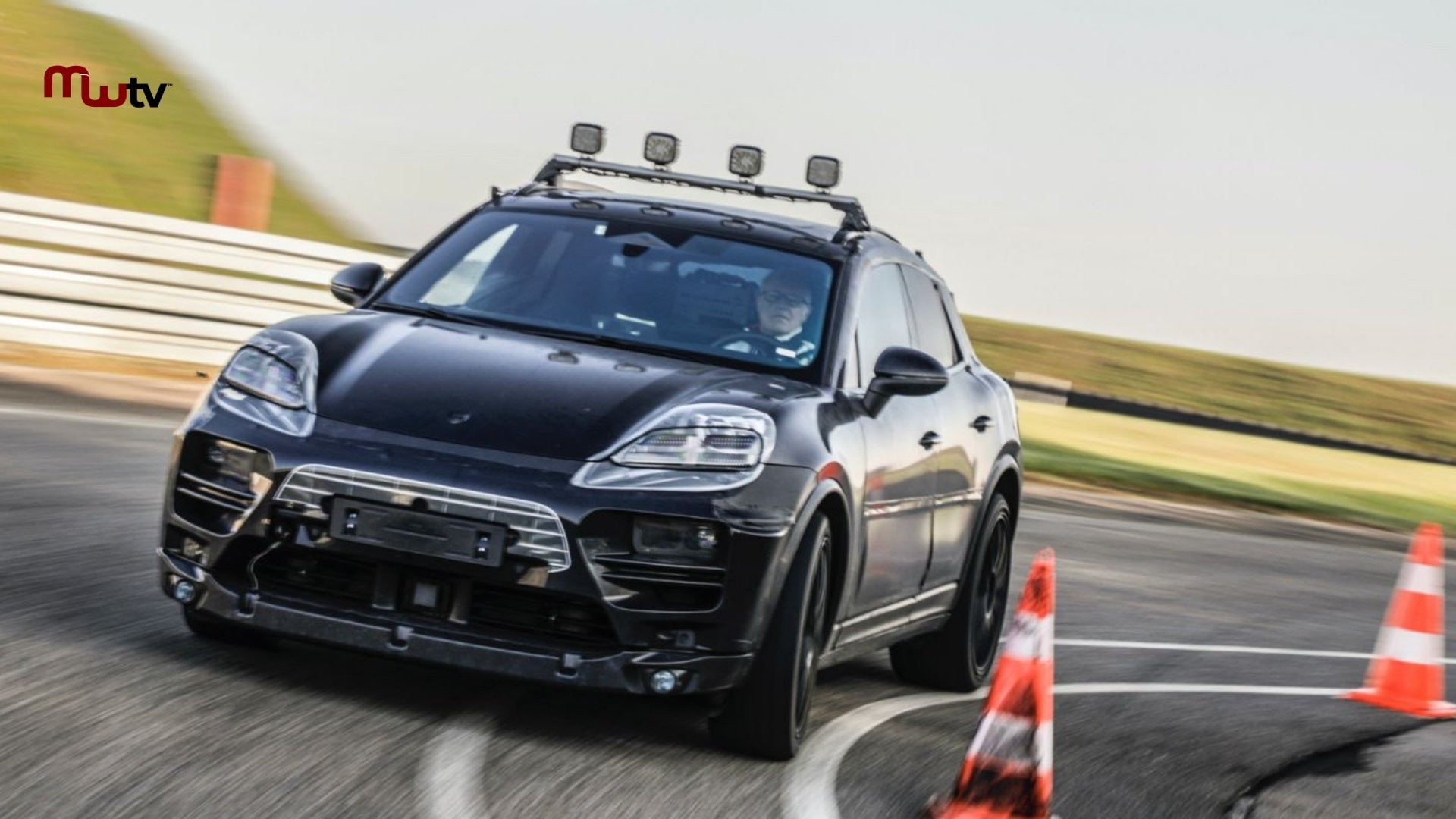 After initial testing at the Porsche Development Centre in Weissach, Germany; the all-electric Macan is ready for the road, with well camouflaged next-generation prototypes of the compact SUV, it is now ready to go outside Porsche premises for the very first time. The all-electric Macan is set to launch 2023, and by then it would have covered about three million test kilometers worldwide in diversified climatic conditions. The knowledge and experience gained from countless test kilometers that were driven in a virtual space has also been included in the prototypes.
"Testing in a real-life environment is now getting underway – one of the most important milestones in the development process," says Michael Steiner, Member of the Executive Board, Research and Development, at Porsche AG.
Digital development and testing conserve resources and therefore improve sustainability. In lieu of using tangible vehicles, digital prototypes are used by the engineers. They use computer models which mimics the properties, systems and power units of a vehicle to a high standard of accuracy. There are 20 digital prototypes for simulation in a number of development categories, such as aerodynamics, operation, energy management, etc. Based on the data obtained from the simulations which are regularly adapted based on the virtual refinement process, the first physical prototypes of the all-electric Macan were built. In the same way, the findings from road testing are fed directly into digital development. The test program for the all-electric Macan were carried out under extreme climatic and topographical conditions, including disciplines such as the charging and conditioning of the high-voltage battery, which needs to meet precise standards.
"Like the Taycan, the all-electric Macan with its 800-volt architecture, will offer typical Porsche E-Performance," says Steiner, mentioning development goals such as long-distance range, high-performance fast charging and reproducible best-in-class performance figures. He adds: "The all-electric Macan will be the sportiest model in its segment."
The market launch of the all-electric Macan, first ever Porsche which is built on the Premium Platform Electric (PPE), is planned for 2023. Porsche is gearing itself up for flexible transition to pure electromobility.
"In Europe, the demand for electric vehicles continues to rise, but the pace of change varies considerably across the world. That's why we're going to launch another conventionally powered successor to the current Macan in the course of 2021," says Michael Steiner. The new combustion-engined Macan models will be offered alongside the all-electric Macan in the future. Until then, however, it still has millions of test kilometers to cover both virtually and in real life.
The Porsche Macan is priced between INR 69.98 Lakh - INR 83.95 Lakh, how much do you think the all-electric will cost? And which one would you rather buy, the combustion-engine or all-electric?
Let us know in the comments below!
0 Likes | 0 Comments | 409 Views
---