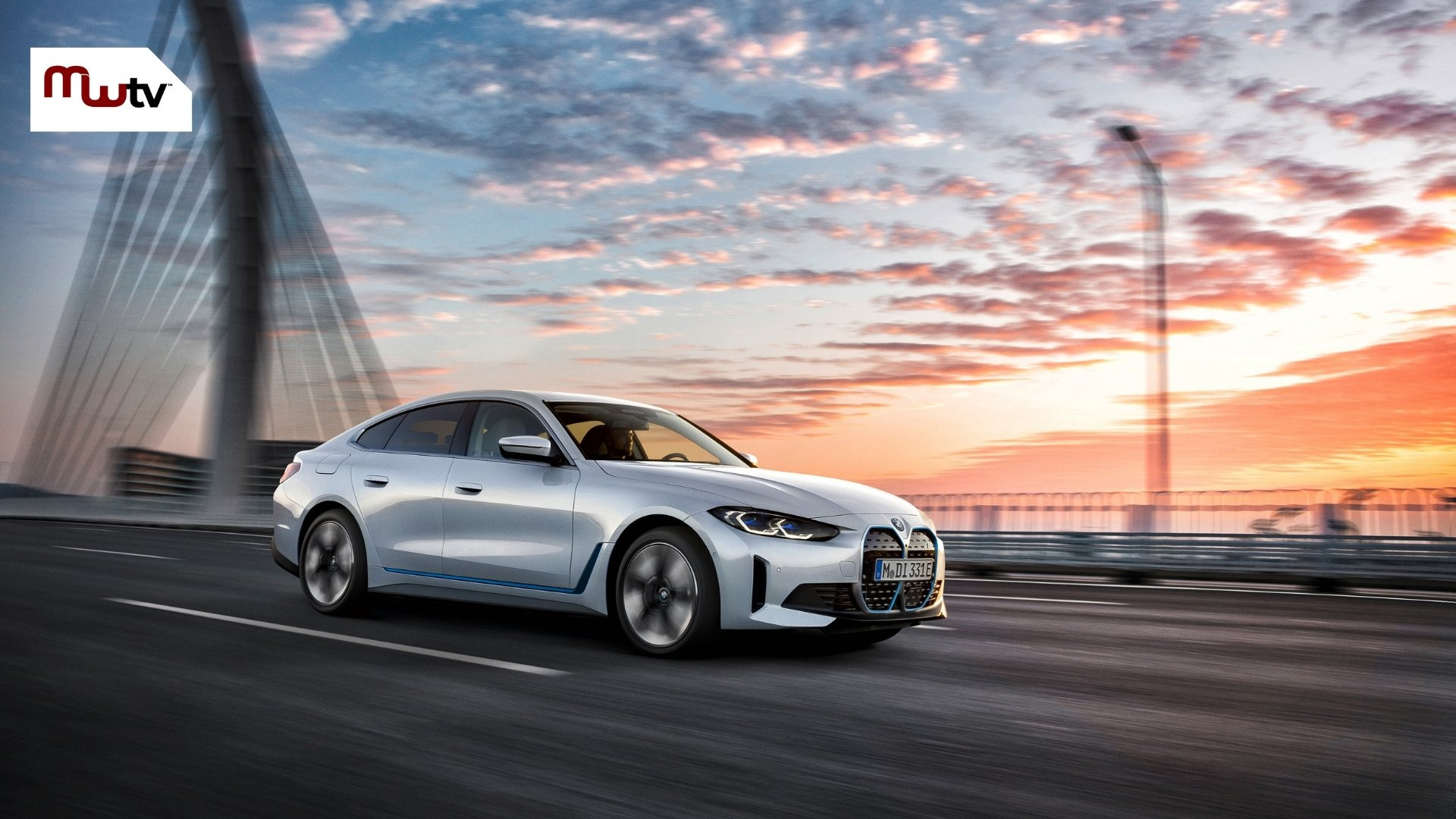 The BMW i4 and BMW iX are launched at the same time in order to mark the next major step for the BMW Group's transformation towards a 50% global share of fully electric vehicle sales in 2030. It is said to launch in November 2021, and it will compete with Audi e-Tron GT and the Tesla Model 3 among others.

The BMW i4 is a four-door Gran Coupé, the brand's first electric vehicle, focused squarely on driving dynamics. The BMW i4 combines BMW's fabled sporting prowess and a range that also convinces over long journeys with the elegant design, spaciousness and practicality of BMW in their midsize segment for the first time. The BMW i4 is set to be launched with two model variants: BMW i4 M50 – the first purely electric performance car from BMW M GmbH, with 544hp, all-wheel drive and a range of up to 510 km; the BMW i4 eDrive40 with 340hp, rear-wheel drive and a range of up to 590km. The BMW i4 M50 gives out ultra-dynamic power delivery from the two electric motors with peak output and maximum system torque of 795 Nm. Acceleration of 0 to 100 km/h (62 mph) in 3.9 seconds; whereas the BMW i4 eDrive40 with maximum system torque of 430 Nm and 0 to 100 km/h (62 mph) in 5.7 seconds.
Hallmark BMW solution to the clash between sportiness and long-distance ability: efficient drive system technology and intelligent lightweight design enable smile-inducing dynamics and a long range without the need for disproportionately large and heavy batteries. Slim high-voltage battery specially designed for the BMW i4 and positioned low down in the vehicle floor with extremely low cell height of 110 millimeters. Vehicle center of gravity up to 53 millimeters lower than in the BMW 3 Series Sedan. The Combined Charging Unit allows use of DC fast-charging stations with output of up to 200 kW. Range can be increased by as much as 164 kilometers / 102 miles (BMW i4 eDrive40) and 140 kilometers / 87 miles (BMW i4 M50) within 10 minutes at stations of this kind.
BMW i4 is a way to sustainable sportiness, comfort and everyday usability in the premium midsize segment. Gran Coupé vehicle concept combines sedan-level ride comfort with modern functionality. Elegantly sporting design with stretched coupé proportions, a flowing roofline, four doors with frameless windows and a large tailgate. It also features model-specific drive sound that delivers authentic feedback to movement of the accelerator and speed. The BMW i4 M50 has an extremely energy-charged soundtrack, optionally available IconicSounds Electric enables incorporation of new sound variants created as part of a collaboration with film music composer Hans Zimmer.
Source: https://www.press.bmwgroup.com/global/article/detail/T0333329EN/the-first-ever-bmw-i4
0 Likes | 0 Comments | 227 Views
---