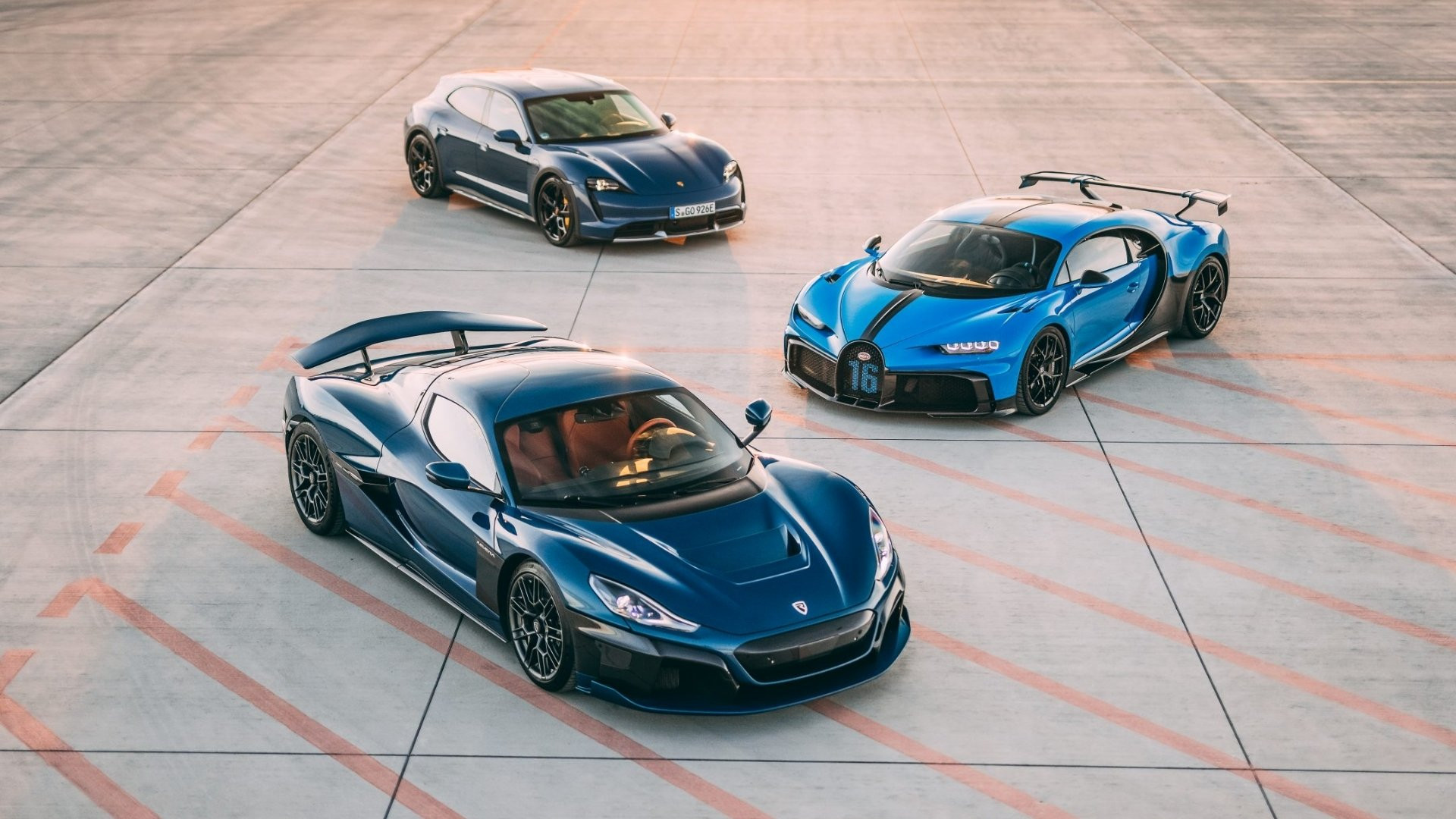 Volkswagen's Porsche and Rimac Automobili came into a merger and signed a deal to launch a new joint venture where the Croatian electric supercar manufacturer will hold majority stake in Bugatti. The French supercar brand will now be known as Bugatti Rimac.
As per the deal, Volkswagen, the owner of Bugatti, will transfer its shares in the supercar brand to Porsche. Rimac Automobili has 55 percent ownership on Bugatti, while 45 percent remains with Porsche. The formation of Bugatti Rimac will probably take place towards the end of the year as approvals of antitrust authorities in several countries are still under formal procedure.
Oliver Blume, Chairman of the Executive Board at Porsche AG, said, "We are combining Bugatti's strong expertise in the hyper sports car business with Rimac's tremendous innovative strength in the highly promising field of electric mobility. Bugatti is contributing a tradition-rich brand, iconic products, unique quality standards and craftsmanship, a loyal customer base and a global dealer network to the joint venture. In addition to technology, Rimac is contributing new development and organizational approaches." 
Mate Rimac, founder and CEO of Rimac Automobili, said, "This is a truly exciting moment in the short, yet rapidly expanding history of Rimac Automobili and this new venture takes things to a completely new level. I have always loved cars and can see at Bugatti where passion for cars can take you to. I can't begin to tell you how excited I am by the potential of these two brands combining knowledge, technologies and values to create some truly special projects in the future."
Earlier this year, Rimac released the Nevera, a quad-motor, 1,914 horsepower demonstration of electric madness, with a top speed of 258mph and an ability to sprint from standstill to 100kph in less than 2 seconds. The Nevera is expected to be the fastest sports car ever made, a title previously held by the Bugatti Chiron.
2 Likes | 1 Comments | 181 Views
---