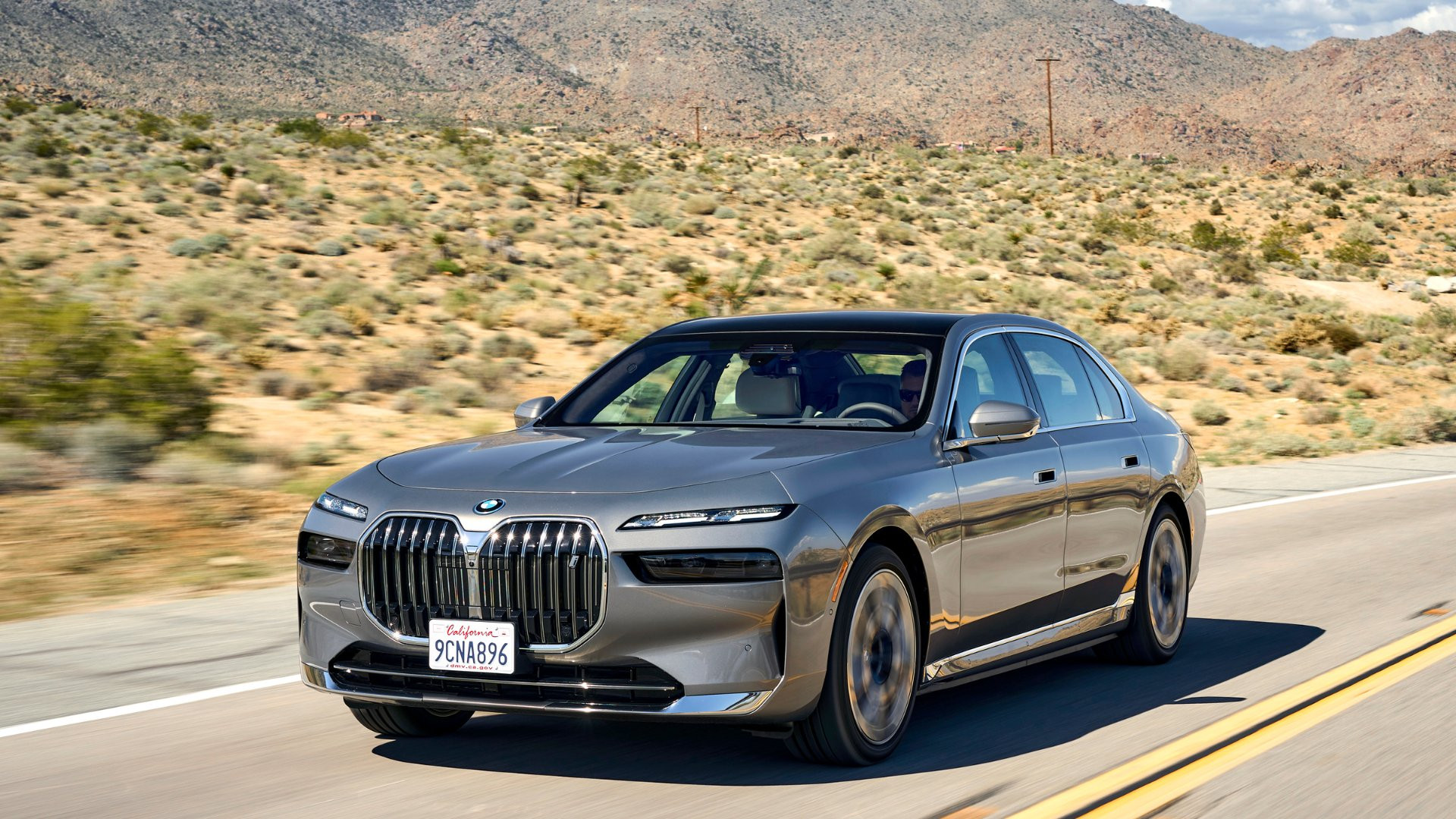 The 7th generation 7 Series is here and who would have thought that BMW would launch the 7 Series along with the swankier electric version called the i7. With this now, the flagship BMW is available with petrol, diesel as well as electric powertrains.
Confused between Petrol Vs Diesel, read this article to make an informed decision-
Petrol vs Diesel, We Help You Choose
The BMW 740i M Sport will be locally produced at the BMW India's plant at Chennai, however the all-electric BMW i7 xDrive60 will be a fully import version and the diesel variant will be introduced later.
Mr. Vikram Pawah, President, BMW Group India said, "The seventh generation of the BMW 7 Series marks a turning point. It is a symbol of 'Forwardism' that continuously challenges the ordinary, a unique quality distinguishing those who shape what's next. But one thing hasn't changed - it is still the measure for all things luxury. The all-new 7 is the face of the new luxury class design language which stuns through its presence, progressiveness and emotion. The 7 once again reaffirms its status as an innovation leader and a pioneer of trailblazing digital experience. It is a statement, a piece of art – ensuring lasting fascination tomorrow and beyond."
The 740i M Sport retails at the ex-showroom price of 1.70 Cr and the i7 xDrive60 retails at an ex-showroom price of 1.95 Cr.
While we have not yet laid our hands on the new 7, but what we know from the launch is that the 7 features a host of innovations, which makes this car a pinnacle of luxury and technology for sure. Some segment defining features include, BMW Kidney Grille with Iconic Glow, BMW Crystal Headlights with Iconic Glow, automatic doors, BMW Curved Display, BMW Interaction Bar, BMW Theatre Screen, Executive Lounge Seating, Smartphone-style touchscreen control panels in the rear doors.
The driver cockpit has been renamed as BMW Interaction Bar, which basically is a backlit bar with integrated air-conditioning vents, adding to that is the BMW's much famed curved display, which now will be the mainstream of all the future BMW's.
The highlight of the car for us clearly is the BMW Theatre Screen, which is a 31.3 inch, 8K resolution screen that extends down from the ceiling and converts the car into a personal movie theatre with the blinds automatically rolling up and the ambient lights going dim. Paired to the screen are the Bowers & Wilkins Speakers. Yes finally, the BMW in India, gets and B&W setup, which was an exclusive property of Volvo Cars earlier, especially in India.
Tired after a long day at work? Don't worry, this BMW now comes with executive seating lounge where the seat reclines upto 42 degrees and has active massage program too. To help you choose the right experience, BMW 7 Series offers, My Modes. Apart from the usual, Personal, Sport & Efficient Modes, these gets, My Mode Relax, My Mode Theatre and My Mode Expressive. What these modes do, we will tell you as we lay our hands on the car.
But, if you want to know how the outgoing 7 Series fair, Read our review of the 7 Series here-
Coming back to the current car, the BMW 740i M Sport comes with a 3 litre, six-cylinder engine, churning out 381 hp and 520 Nm of torque, mated to an eight speed Steptronic transmission, ensuring that the car accelerates from 0-100 in under 6 seconds. And the i7 XDrive 60 comes with an electric motor with a capacity of 101.7 kWH providing a range upto 625 kms on a single charge. This motor can generate 544 hp and 745 Nm of torque and can dash from a 0-100 under 5 seconds.
The car ensures fast and hassle-free charging, with charging of-
• 
1195 kW DC Charger: 10%-80% in 34 min (170 kms added range in 10 min)
• 
22 kW AC Charger: 0%-100% in about 5 hrs
• 
11 kW AC Charger: 0%-100% in about 10.5 hrs
The BMW i7 comes with a complimentary BMW Wall box charger with installation. It can be integrated at home to enable safe and convenient charging up to 22kW.
With all these tech laden features, and sophistication at its disposal, the question is, is the 7 ready to take on the segment leader the S? Well, that is a question that will be answered when we do a compare, for now, the real question is, if you are in the market to buy a luxury barge, would you go with minimalistic looking Audi A8L, modernist looking Mercedes Benz S Class or the forwardistic looking BMW 7 Series.
Let us know in the comments section below!
0 Likes | 0 Comments | 73 Views
---