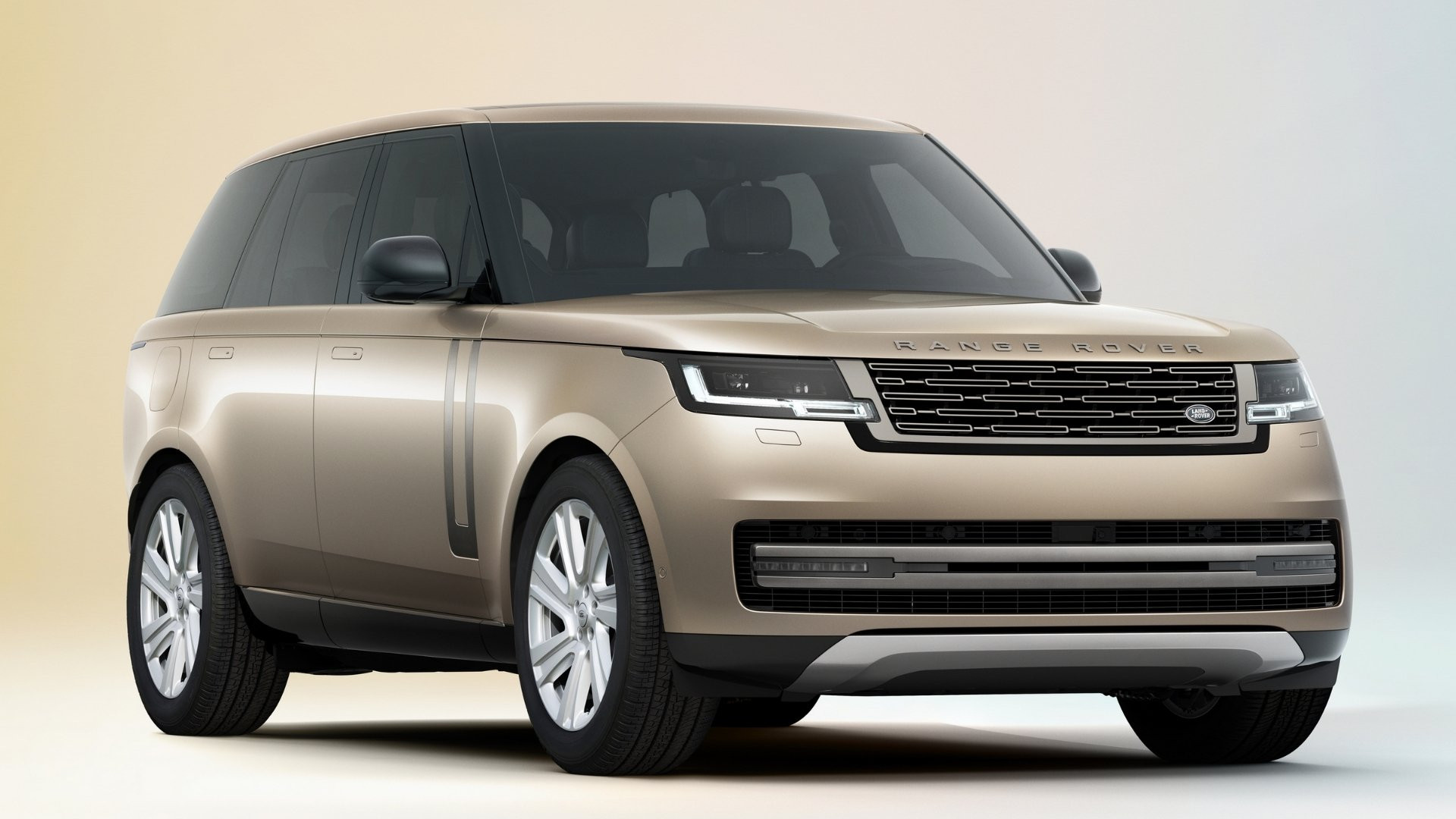 Land Rover is set to open up bookings for the latest Range Rover in India.
Land Rover is ready to open up bookings for India's new Range Rover edition. This vehicle is manufactured by the British luxe car brand, specifically to combine state-of-the-art cutting edge technology with the latest in virtual development. The new Land Rover is a luxury SUV edition available in SE, HSE, and autobiography models. However, during the first year of production, the autobiography model shall be available for sale. MWTV presents this article to help you know more about this latest Range Rover SUV edition.
The new Range Rover is a model that exudes modernity:

According to President and Managing Director, Jaguar Land Rover India, Rohit Suri, this fifth-generation Range Rover SUV model is made to take the desirability quotient up to the next level. The vehicle possesses a modernist design philosophy to create incredible first and last impressions. This series also brings the brand a rare combination of modernity that takes the breath away, aesthetically pleasing grace, and sophistication. It is also defined by characteristics seen in the band's earlier generation of cars. These include a strong waistline, a rising still line, and a falling roofline. It combines such trademark features that help create an elegant, personified profile for the new SUV Range Rover.
An exquisite colour palette of the new Range Rover:
The new Range Rover is available with an exquisite colour palette exclusively presented to provide the customer with an opportunity to choose from a range of hues. It also includes various materials and finishes, such as innovative textiles and tactile Ultrafabrics, acquired by collaborating with Kvadrat, Europe's leading premium textile manufacturers.
The new Range Rover, a symbol of peerless refinement:
It is to make every journey you intend to take an occasion to remember that the new Range Rover is introduced in India. Therefore, efforts have been made by Land Rover to combine advanced technology with modern luxury in their new SUV edition. The British luxury car brand wants to deliver for every occupant of the vehicle an unrivalled driving experience. Land Rover is looking to eliminate unwanted noises, vibrations, and distractions to achieve this objective. And so, an advanced speaker technology is made a part of the vehicle, which possesses a third-generation Active Noise Cancellation system that effectively monitors wheel vibrations, tyre noise, and engine sounds. This car also has a pioneering technological tool known as Air Purification Pro that aids in reducing and removing pathogens. Furthermore, this Land Rover model is the first SUV to feature an Electronic Air Suspension. Finally, the presence of the Tailgate Event Suite takes the whole versatile backrest concept to new heights.
Seamless technology innovation in the new Range Rover:
Several pioneering innovative technologies have been designed for the new Range Rover to enhance the driver's safety, convenience, efficiency, and safety. For example, the Electrical Vehicle Architecture has Software-Over-The-Air updates. It only means that the new Range Rover will constantly evolve and be updated. In addition, the Pivi Pro infotainment technology having the largest touchscreen will give the customer an awesome interactive driving experience. A variety of configurations, such as conventional analogue layout using steering wheel controls, are provided for you to choose from. There is also a new Rear Seat Entertainment (RSE) system that the passengers in the rear can use to entertain and enjoy themselves.
The advanced hardware and software system of the new Range Rover working in unison:
Thanks to the advanced hardware and software in the new Range Rover SUV, it symbolizes refined capability. The Land Rover's Integrated Chassis Control determines the unrivalled dynamic ability. In addition, electrically operated technologies and fully independent suspension perfectly fit into the Land Rover's award-winning Terrain Response 2 system. These come together in perfect harmony to harness the chassis system to provide the perfect settings for the surroundings and also minimize driver workload across all terrains.
The 'Powertrain Efficient' engine of the new Range Rover:
The latest mild-hybrid (MHEV) 3.0 l petrol engine is used in the New Range Rover. It can deliver a maximum power output of 294 kW and maximum torque of 550 Nm. There is also another option of a 3.0 l diesel engine, which helps deliver a maximum power output of 258 kW and torque of 700 Nm. In addition, a new 4.4 l Twin Turbo V8 engine that generates maximum power output and torque of 390 kW and 750 Nm is also available. The six-cylinder petrol and diesel engines mentioned above possess the latest 48 V MHEV technology. It generally means that the energy lost under deceleration and braking is harvested again to boost performance efficiency.
With the new Range Rover SUV available for order in India now, it is time for those interested to book this ultra-luxurious and super capable SUV.
| | |
| --- | --- |
| Category | Range Rover |
| Engine | 3.0 l petrol engine and 3.0 l diesel engine |
| Maximum Power Output | 294 kW and 258 kW |
| Maximum Torque | 550 Nm and 700 Nm |
| Acceleration (0-100 kmph) | 6.1 seconds |
| Top Speed | 234 mph |
| Gearbox | NA |
| Fuel Type | Petrol and Diesel |
| Fuel Tank Capacity | 104 litres |
| Gross Weight | 3000 kg |
| Length | 5200 mm |
| Width | 2073 mm |
| Height | 1,868 mm |
| Wheelbase | 3122 mm |
| Boot Space | 900 litres |
| Mileage | 7.8 kmpl |
| Price INR | Rs 2.31 crore |
1 Likes | 0 Comments | 592 Views
---