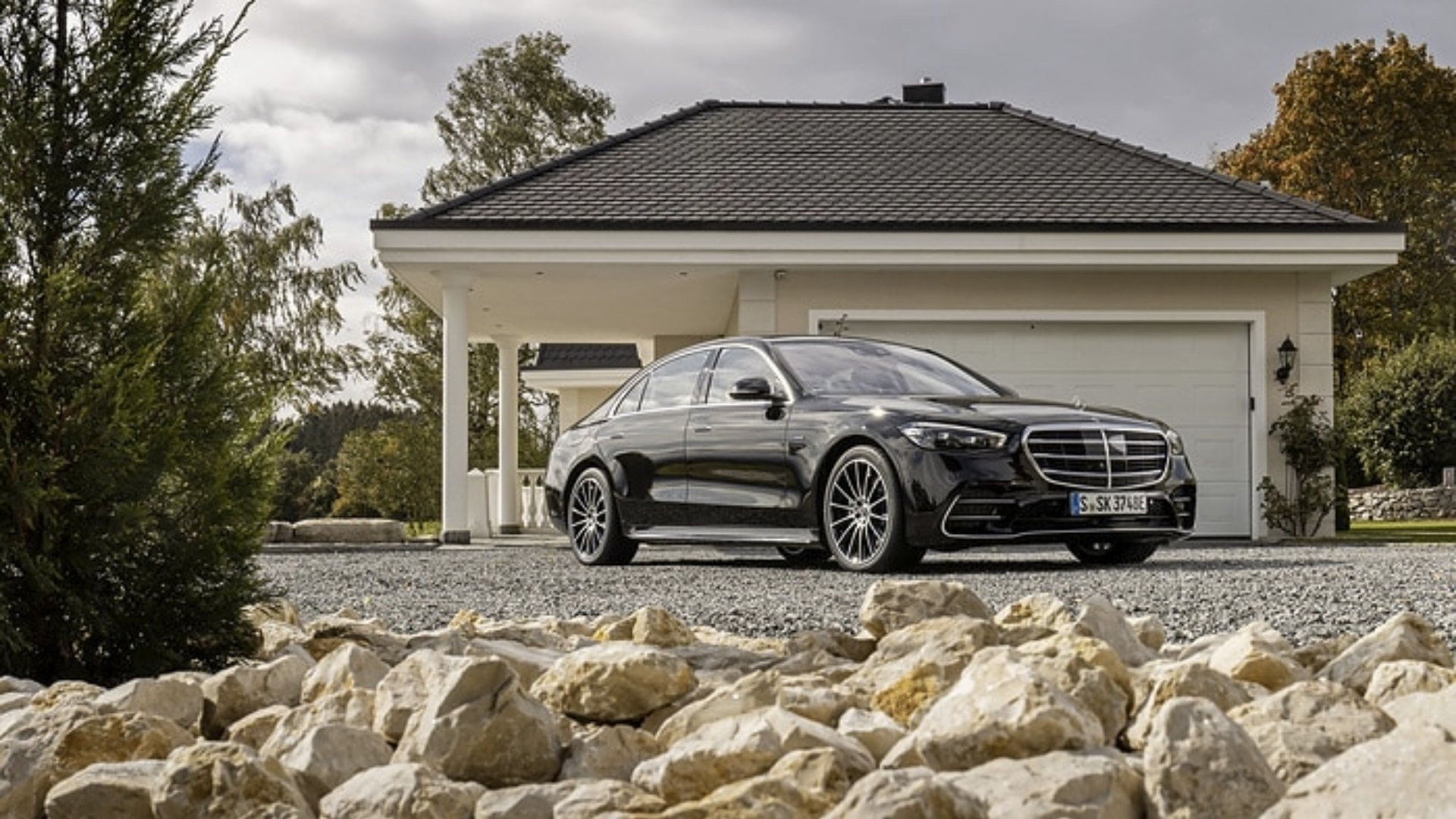 It was only a few months ago that Mercedes-Benz celebrated the launch of a new S-Class. After introducing the S 580 e 4MATIC, the German luxury car brand will roll out a special plug-in hybrid automobile series. This new model, an all-wheel-drive, is made available with a short or long wheelbase. It is also for the first time that a Mercedes-Benz S-Class interior gets a leather-free makeover. To help know more about the Mercedes S-Class Plug-In Hybrid Edition, MWTV presents to you this article.
The electrifying engine of Mercedes S-Class Plug-In Hybrid Edition:
The car belonging to the plug-in hybrid edition possesses an M 256 engine that consists of six cylinders in-line. It has a hybrid traction head that enables high power density generation, mainly achieved by using an exciting motor with an internal rotor. The maximum torque this engine is capable of producing is 480 Nm. Furthermore, the top speed that this electric system can generate is 140 km/h. More importantly, it has a high-quality voltage battery which is very well integrated. An 11 Kw charger also comes along with this vehicle.
Mercedes S-Class Plug-In Hybrid Edition and its simplified operating system:
By developing the Plug-In Hybrid edition car, Mercedes Benz has decided to take MBUX operation to the next level. The operating system used is adaptive and has a zero-level design, which in the future could be of good use for drivers of the Mercedes –Benz. It is very user-friendly since there is no need to scroll through submenus or give voice commands. Since this operating system is adaptable, the display completely adjusts as per the user's need. It is also capable of making personalized suggestions regarding infotainment and when it comes to vehicle functions. In other words, it helps relieve the driver of unnecessarily performing several steps physically.
Possibility of customizing interior of the Mercedes S-Class Plug-In Hybrid vehicle:
The interior of the new S-Class Plug-In hybrid edition created by Mercedes-Benz is customizable. Décor within the automobile belonging to this new S-Class series can be designed to exude a lot of individuality. A wide range of choices is available regarding paintwork or even handcrafted materials that a client can use to undertake interior decoration as per requirements.
A first time leather-free Mercedes-Benz S-Class car:
With the introduction of the S-Class Plug-In Hybrid Edition, Mercedes-Benz has brought a vehicle having an interior free of leather into the market. The seats in it are made using fabric. Elements such as the door trim, instrument panel, centre console, and steering wheel are also made from ARTICO man-made leather. In addition, the impact absorber located in the centre of the steering wheel is also 100% leather-free. Above all, the brand Mercedes-Benz with the launching of the S-Class Plug-In Hybrid Edition provides its clientele with the choice to develop their dream interior. To set the trend in sustainable mobility, this German luxury car brand also uses recycled wherever possible.
A new safety option available in the Mercedes S-Class Plug-In Hybrid automobile:
'URBAN GUARD' is the name of the vehicle safety and protection made available in the Mercedes S-Class Plug-In Hybrid model. It essentially comprises break-in-resistant laminated safety glass that also has thermal and noise insulation. The panes of the laminated safety glass have additional films. This extra layer of protection helps in shielding the new S-Class Plug-In car against vandalism and thefts.
So, if you are looking for an eco-friendly vehicle that provides you with the ultimate luxury, comfort and safety while on the drive, then you need the Mercedes S-Class Plug-In Hybrid model ... and nothing else comes close (as of now).
| | |
| --- | --- |
| Category | S Class Plug-In Edition |
| Engine | M 256 engine 6-Cylinder |
| Maximum Power Output | 270 Kw (367 hp) |
| Maximum Torque | 480 Nm |
| Acceleration (0-100 kmph) | 5.5 seconds |
| Top Speed | 140-250 km/h |
| Gearbox | NA |
| Fuel Type | Electric |
| Fuel Tank Capacity | NA |
| Gross Weight | 2815 TO 2820 kg |
| Length | 5146 mm |
| Width | 1899 mm |
| Height | 1496 mm |
| Wheelbase | 3035 mm |
| Boot Space | 540 litres |
| Mileage | 12.82 km/l |
| Price INR | Rs 1.57 crore |
1 Likes | 0 Comments | 255 Views
---