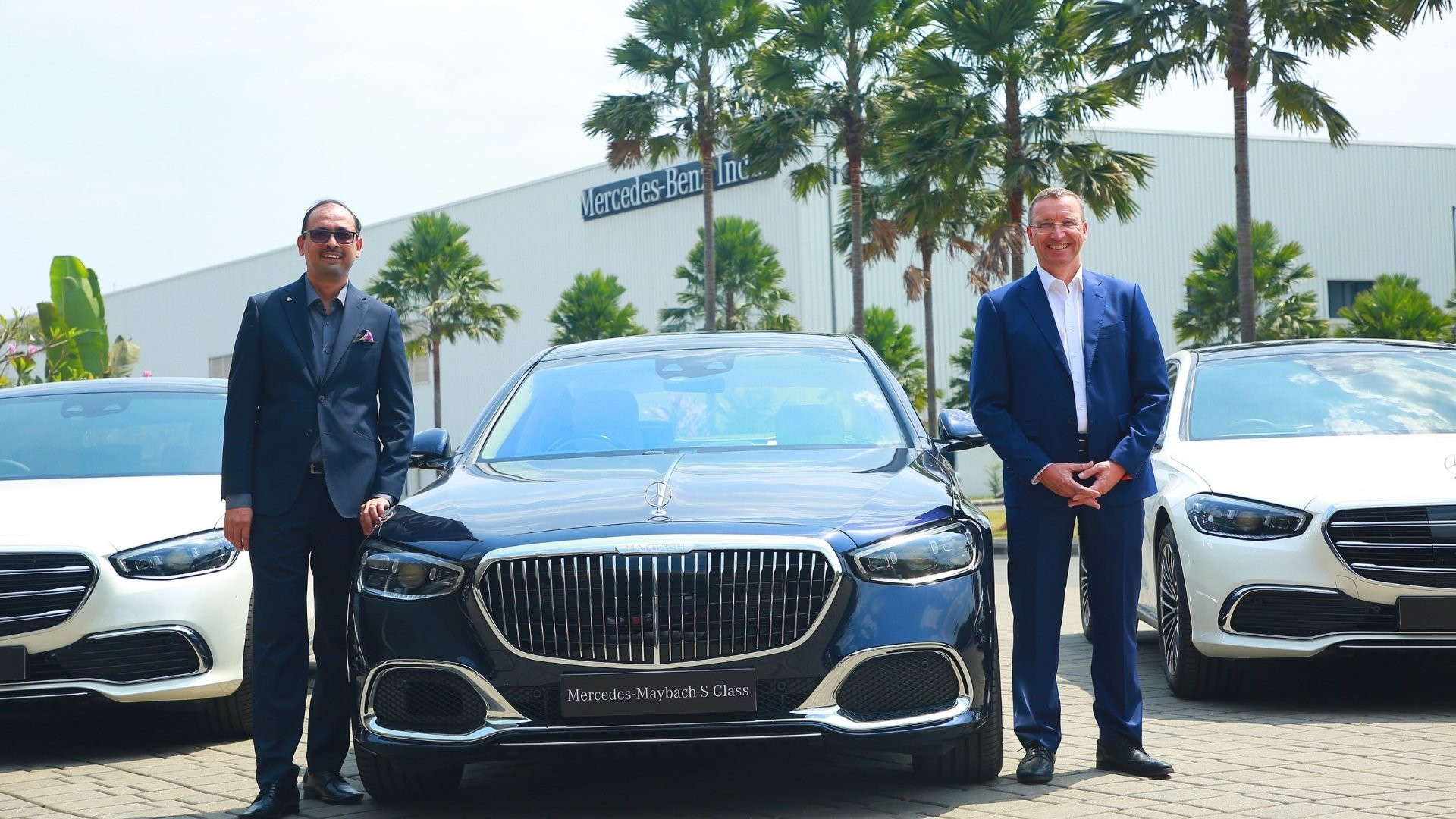 The new Maybach S-Class Series manufactured in India, a symbol representing automobile excellence, was launched by Mercedes Benz's German luxury brand. It reflects explicitly automotive engineering of the highest class. This vehicle combines technologically advanced solutions with characteristics that exude exclusivity and brand tradition. According to Martin Schwenk, Managing Director & CEO, Mercedes-Benz India, this special 'Made in India' Maybach S 580 and S680 blended luxury, innovative technology, and bespoke character. To know more about the Mercedes Maybach S edition MWTV presents to you this article.
The Mercedes Maybach S series and its engine that produces performance efficiency:
An eight-cylinder petrol engine powers the S580 4MATIC system of the Mercedes Maybach S 580. It can also generate a maximum power output of 370 kW with a displacement of 3982 CC and a maximum torque of 700 Nm. In terms of acceleration, this vehicle can sprint from 0 to 100 km/h in just about 4.8 seconds at top speed clocking 250 km/hr.
On the other hand, the Mercedes Maybach S 680 model possesses the V12 engine, which for the first combines with a 4MATIC all-wheel-drive system. It delivers a maximum power output of 370 Kw with a displacement of 5980 cubic centimeters. The maximum torque it is capable of generating is 900 Nm. As for speed, this Maybach model can accelerate from 0 to 100 km/hr in just 4.5 seconds at 250 km/hr.
An in proportion exterior of the Mercedes Maybach S series:

'Distinctive' is a word that best describes the vehicle's bonnet belonging to the Mercedes Maybach S Series. It comprises three-dimensional trim strips. Furthermore, the word MAYBACH on the grille's chrome surround adds a lot of elegance. Moreover, the model's bumper in this Maybach Series is also very distinguishable, and the presence of air inlets emphasizes the vehicle's width.
The Mercedes Maybach S Series doors have comfortable rear doors. This electrified feature helps open and close the gate with ease. Furthermore, the integration with MBUX, infotainment, and control system enhances the comfort of additional safety and use. The Mercedes Maybach S Series cars also have 'DIGITAL LIGHT,' which has three powerful LEDs in headlights.
Comfort exuding interior of the Mercedes Maybach S Series:
The new Mercedes Maybach S Series interior consists of features such as massage functions. These are in the calf rests on the executive seats, and the neck/shoulder in the rear. Additionally, the interior lighting tool 'Adaptive Rear Lighting' appears in India within the Mercedes Maybach S Series. This feature enables the vehicle's occupant to have total control over ambient lighting, such as adjusting the light spot's brightness, size, and position. Furthermore, the Mayback S Series model possesses the MBUX Interior assist. In turn, this feature helps the occupant in the car to control it in auto mode. Furthermore, it recognizes eye direction, body language, and eye gestures.
The Mercedes Maybach S580 and S680 are models 'Made in India' launched by the German luxury carmaker. With S680 sold out till 2023, these vehicles are mainly for new-age customers who are tech-savvy and seek a driving experience that feels very personal.
| | |
| --- | --- |
| Category | Maybach S-Class |
| Engine | Eight-cylinder petrol and V12 engine |
| Maximum Power Output | 370 kW |
| Maximum Torque | 700 and 900 Nm |
| Acceleration (0-100 kmph) | 4.5 and 4.8 seconds |
| Top Speed | 250 km/hr |
| Gearbox | 7 G Trionic automatic and 9 G Trionic automatic |
| Fuel Type | Petrol |
| Fuel Tank Capacity | 80.0 Litres |
| Gross Weight | 2820 kg |
| Length | 5146 mm |
| Width | 2109 mm |
| Height | 1498 mm |
| Wheelbase | 3396 mm |
| Boot Space | 550 L |
| Mileage | 7.2 km/l |
| Price INR | Rs 2.79 Crore |
0 Likes | 0 Comments | 128 Views
---