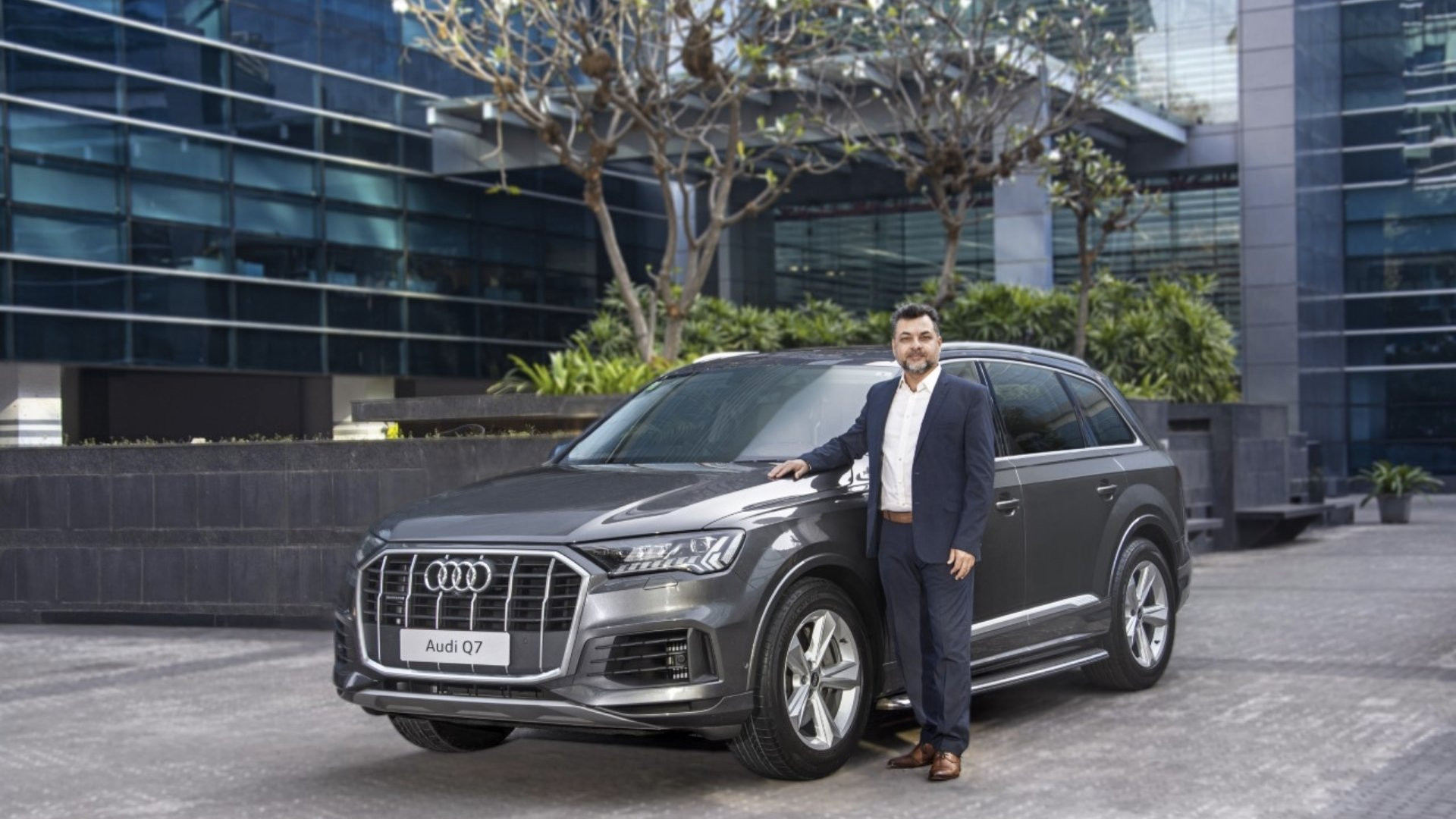 Audi, the German luxury carmaker, is set to launch the new Q7 model in India to start 2022 with a bang. It has been manufactured focusing on style, performance, and overall comfort. In addition, one of the unique selling points of this vehicle is its spaciousness and versatility. According to Mr Balbir Singh Dhillon, the head of Audi India, there is no better way to begin the year than launching this car, as this model is popular with Audi fans in India. MWTV presents this article to you to explain a few key facts that you need to know about the latest Audi Q7 model released in the country.
The new Audi Q7 its engine and performance:
A '3.0 litre V6 TFSI engine drives the new Audi Q7 model launched in India. There is a 48V mild hybrid system, which helps the vehicle generate a maximum power output of 340 hp and 500 Nm maximum torque. This hybrid system also helps provide sufficient power to Belt Alternator Starter (BAS). The stimulated BAS, in turn, helps the engine turn off in just 40 seconds. Furthermore, the engine helps the vehicle generate a top speed of 250 km/hr and acceleration from 0-100 km/hr in just 5.9 seconds.
The exquisite interior and exterior of the new Audi Q7:
The exterior of the new Audi Q7 comprises of a bumper having at the front higher air inlets. This vehicle has LED tail lamps with dynamic turn indicators that enhance clear visibility on the drive. Matrix LED headlamps consist of daytime running lights. Furthermore, the exterior is available in five colours. They include Carrara White, Navarra Blue, Mythos Black, Samurai Grey and Floret Silver.
The interior of the new Audi Q7 offers a driver-oriented wraparound cockpit design. Thereby providing for easy ergonomics and intuitive hand movements. More importantly, the cockpit architecture harmonizes with the modern digital operating concept. In the décor, seven seats beautifully combine prestige with practicality.
Infotainment and Connectivity availability in the new Audi Q7:
In terms of 'Infotainment,' the Audi Q7 is equipped with intelligent features such as Audi Virtual Cockpit. When it comes to 'Connectivity', tools such as the Audi Smartphone interface (Apple CarPlay and Android Auto) are available in the car. There is also the Remote MMI touch control panel having a colour display measuring 21.84 cms (8.6"), which helps control air-conditioning and other favourites as well as shortcuts. Finally, there is Rear Seat Entertainment that comes with built-in provisions.
The new Audi Q7 exuding comfort and safety:
Several tools in India's newly launched Audi Q7 enhance safety and luxury. They are elegant cricket leather upholstery, a comfortable centre armrest located in the front, and powered front seats possessing driver-side memory function. There are also 2nd-row seats with adjustable fore & aft positions. And also 3rd-row seats that a passenger can electrically fold. The safety aspect is taken care of by the presence of about eight airbags. A Comfort key for keyless entry is also available with the new Audi Q7.
The benefits of buying the new Audi Q7:
A client can acquire a few benefits from purchasing the new Audi Q7. For example, the car comes with a two-year warranty that can extend to up to seven years. There is also a five-year Road Side Assistance (RSA) feature to extend up to ten years. Many service plans are available with this model available for purchase until the ownership period reaches approximately seven years.
With the new Audi Q7 to be launched in India available in two variants, Premium Plus and Technology, it remains to be seen whether or not this model helps Audi begin 2022 in grand style or not.



Audi Q7

Engine

3.0 liter V6 TFSI engine

Maximum Power Output

340 hp

Maximum Torque

500 Nm

Acceleration (0-100 kmph)

5.9 seconds

Top Speed

250 km/hr

Gearbox

NA

Fuel Type

Petrol

Fuel Tank Capacity

100 litres

Gross Weight

6,393 lbs

Length

5,052 mm

Width

2925 mm

Height

1, 740 mm

Wheelbase

2,994 mm

Boot Space

775 litres

Mileage

11.6 to 14.8 km/l

Price INR

Premium Plus INR 79, 99, 000 and

Technology INR 88, 33, 000
1 Likes | 0 Comments | 284 Views
---