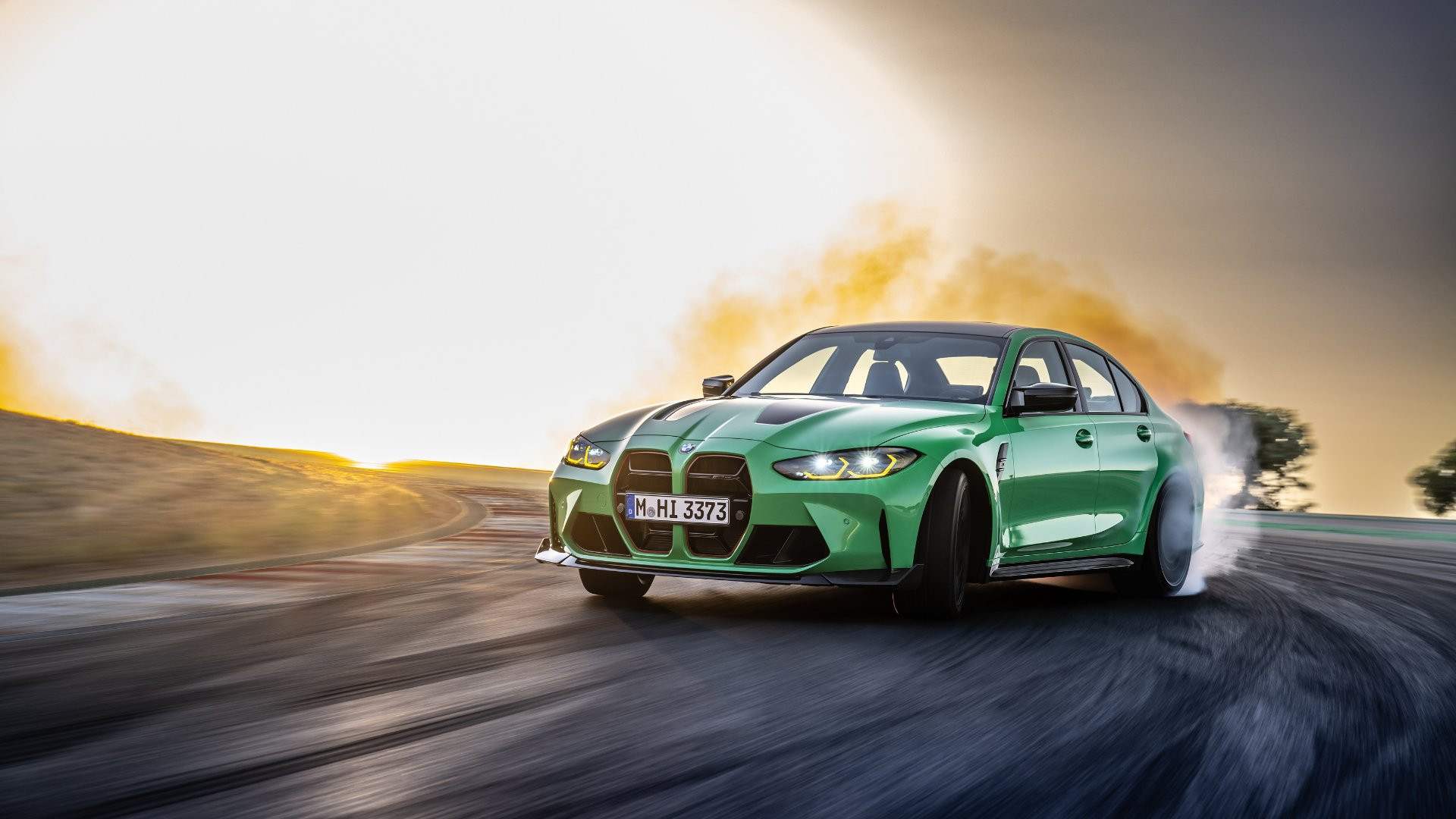 How about 0 to 100 in 3.4 seconds and 0 to 200 in 11.1 seconds? How about a dash from 80 to 120 in say just 2.6 seconds and an electronically limiting top speed of 302 km/h.
Sounds exciting?
Well, that's what you will get as a performance on the table when you pick the 2023 BMW M3 CS.
If this is the kind of performance, let's start with engine and transmission, shall we?
The new BMW M3 CS comes with a straight 6 high revving engine with M Twinpower Turbo which develops 550 HP and 650 NM of torque and come mated with a high performance 8 speed Steptronic transmission.
However, all this power if not handled well, can be a waste and we have seen earlier in multiple instances where the drivers haven't felt comfortable enough, inspite of having loads and loads of power. Therefore, to ensure that the driver feels in control at all times, the M3 CS comes with M xDrive all-wheel drive setup which uses an electronically controlled multi-plate clutch in the transfer case to ensure fully variable and super-smooth distribution of the engine's power between the front and rear wheels. To complement the M xDrive, the engineers at BMW have tuned the chassis of the new M3 CS to precisely match the engine performance and its weight distribution. The individually tuned axle kinematics and bespoke wheel camber settings, dampers, auxiliary springs and anti-roll bars serve to optimise steering precision, transmission of lateral control forces when cornering, spring and damping response and wheel location.
Does this mean the new BMW M3 CS is all Go and no Show? Well, BMW does make the swanky 7 Series, which has all the bells and whistles that one can ask for, and that one just got launched in India.
Apart from the 7 Series, BMW India has launched all new Third Generation X1, the LCI of the 3GL and the BMW i4.
On the inside of the BMW M3 CS, the owners are going to be greeted with M Carbon bucket seats with comfort access, a cockpit designed for the driver, BMW's latest generation curved display with BMW operating system 8, a head-up display, Harman Kardon audio setup, and all other safety goodies associated with a BMW.
We are not too sure if the BMW M3 CS is going to make it to India, but if you think, we should have the M3 CS and it could be a good alternative to the 340i that we get here, let us know in the comments below.
Are you a BMW fan? Don't forget to check out these articles on BMW.
0 Likes | 0 Comments | 43 Views
---