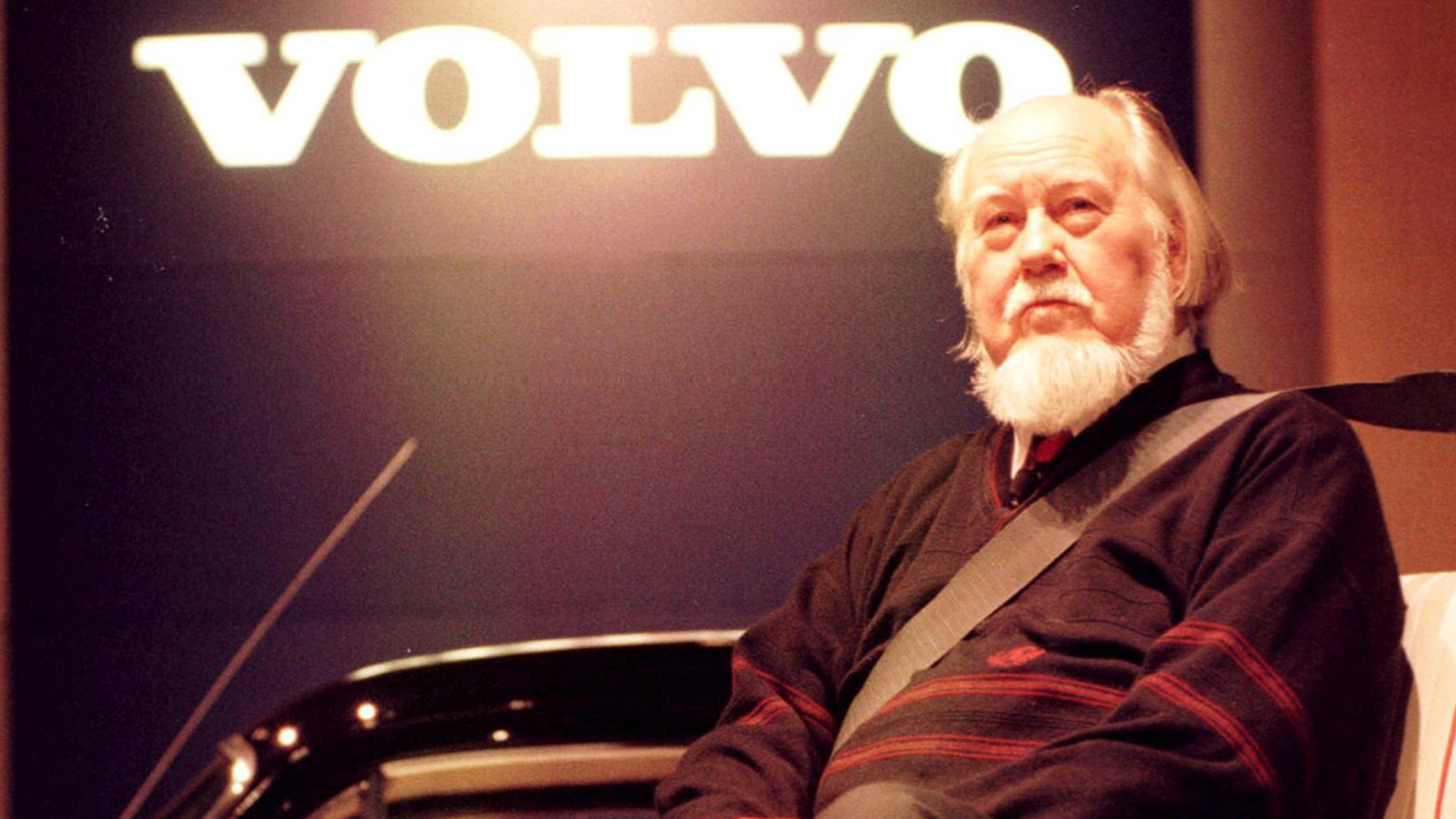 Nils Ivar Bohlin was a Swedish mechanical engineer and inventor responsible for the three-point lap and shoulder seat belt – considered one of the most important innovations in automobile safety which is now a standard safety feature in all cars. He invented the safety belt while working at AB Volvo.
Nils Bohlin was born on July 17, 1920 in Härnösand, Sweden, he received a diploma in mechanical engineering in 1939 from Härnösand Läroverk. It was in 1942, where Bohlin started working for Saab, an aircraft maker as an aircraft designer and helped develop ejection seats. In 1958, he joined Volvo as the company's first chief safety engineer.
Before 1959, automobiles had only two-point lap belts and the only people who regularly buckled up were race car drivers. The two-point belts strapped across the body with a buckle placed over the abdomen, sort of like seat belts on airplanes these days. The two-point belts had been known to cause serious internal injuries in high-speed crashes. In 1958, Volvo hired Bohlin due to an incident involving a relative of the then Volvo CEO Gunnar Engelau died in a car crash, which motivated the company to increase its safety measure. Bohlin had worked with more elaborate four-point harnesses in airplanes, and knew that the system could be brought in automobiles as well.
While designing the new seat belt, Bohlin concentrated on catering a more effective method that would protect the driver and passenger against the impact of quick deceleration which usually occurs during car crashes. Bohlin had developed the three-point seat belt within a year, and introduced his invention to the Volvo company in 1959. The new belt secured both the upper and lower body; its straps met at hip level and buckled into what Bohlin called "an immovable anchorage point" which was below the hip, so that it could hold the body safely, especially in a crash.
"It was just a matter of finding a solution that was simple, effective and could be put on conveniently with one hand." Said Bohlin in his 2002 obituary, The New York Times.
In the interests of safety, Volvo made the new seat belt design available to other car manufacturers for free. In 1974, he was awarded The Ralph Isbrandt Automotive Safety Engineering Award, and in 1989 he was introduced into the Hall of Fame for Safety and Health. He received a gold medal from Royal Swedish Academy of Engineering Sciences in 1995 and 1999; he was also inducted into the Automotive Hall of Fame.
Since 1959, engineers have worked to better the three-point belt, but the basic design remains Bohlin's. Nils Bohlin died on September 21, 2002 at the age of 82 due to a heart attack. His invention changed the world by avoiding injuries during a car crash.
2 Likes | 0 Comments | 913 Views
---