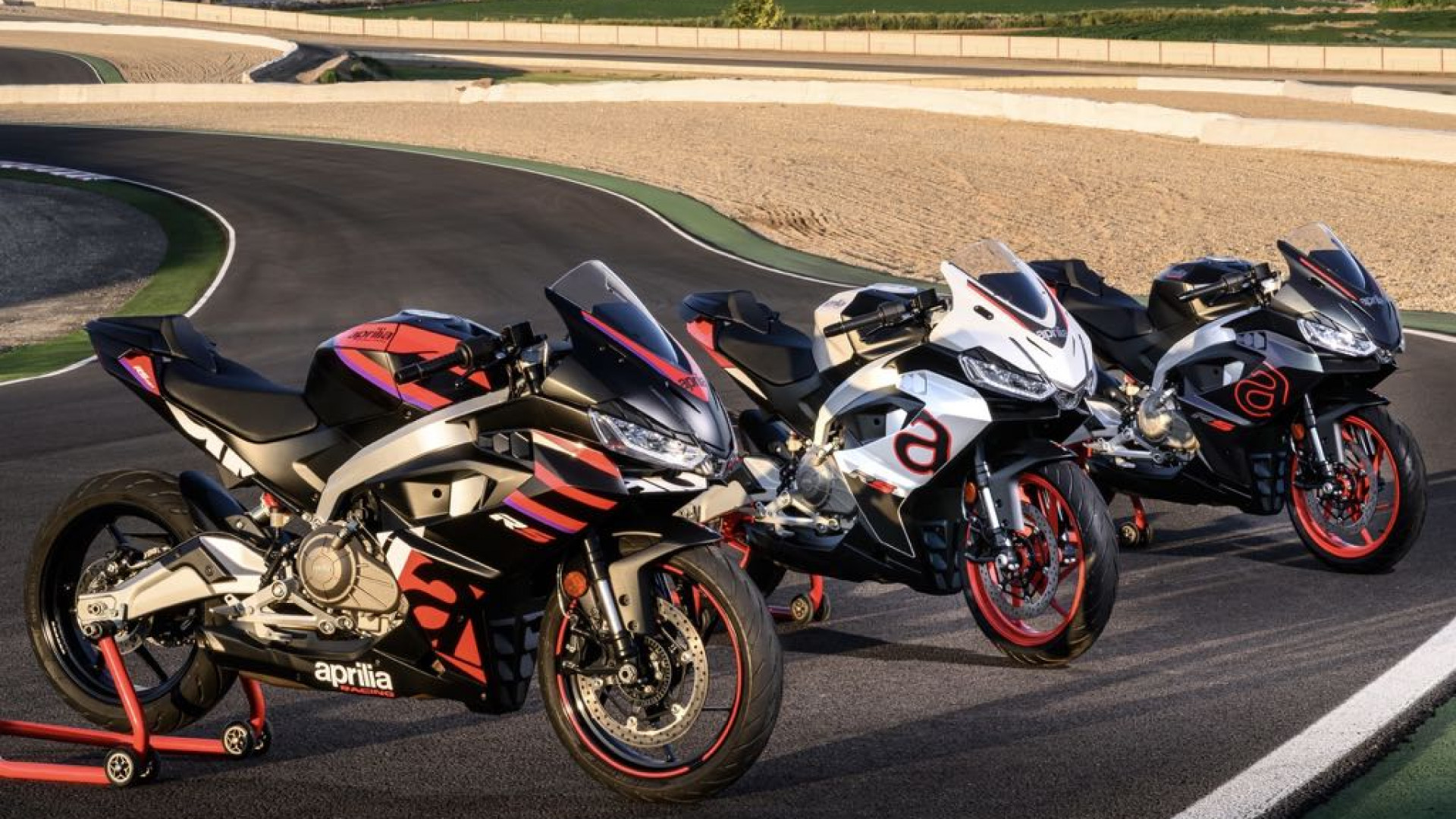 The Aprilia RS 457 has been unveiled, and its debut is slated for sometime this month, likely around the time of the MotoGP Bharat. Aprilia's headquarters are in Noale, Italy, and the bike is developed there in tandem with the test team in Baramati, Maharashtra, India. It will be produced in Maharashtra, at the Piaggio India factory.
Following in the footsteps of its forebears, this motorcycle appears to be both sporty and menacing. The bike's front features a twin-pod LED cluster and aerodynamic fairings. The bike's well-sculpted fuel tank and racy-looking split seat configuration, which gives the impression of a single seat, are visible in the side view, revealing its performance-oriented attitude.
Numerous sightings of the motorcycle during testing in India have raised expectations that it will debut in the country within the next few months. The Aprilia RS 457 faces stiff competition from the likes of the KTM RC 390, Kawasaki Ninja 400, and the soon-to-be-released Yamaha YZF-R3 in India.
The A2-licence market in Europe is the focus of the reveal at home before the Misano MotoGP. The sport bike has a DOHC (Double OverHead Cam) 457 cc parallel twin-cylinder liquid-cooled engine, placing it beyond the entry-level Tuono line. It has a maximum output of 47 horsepower.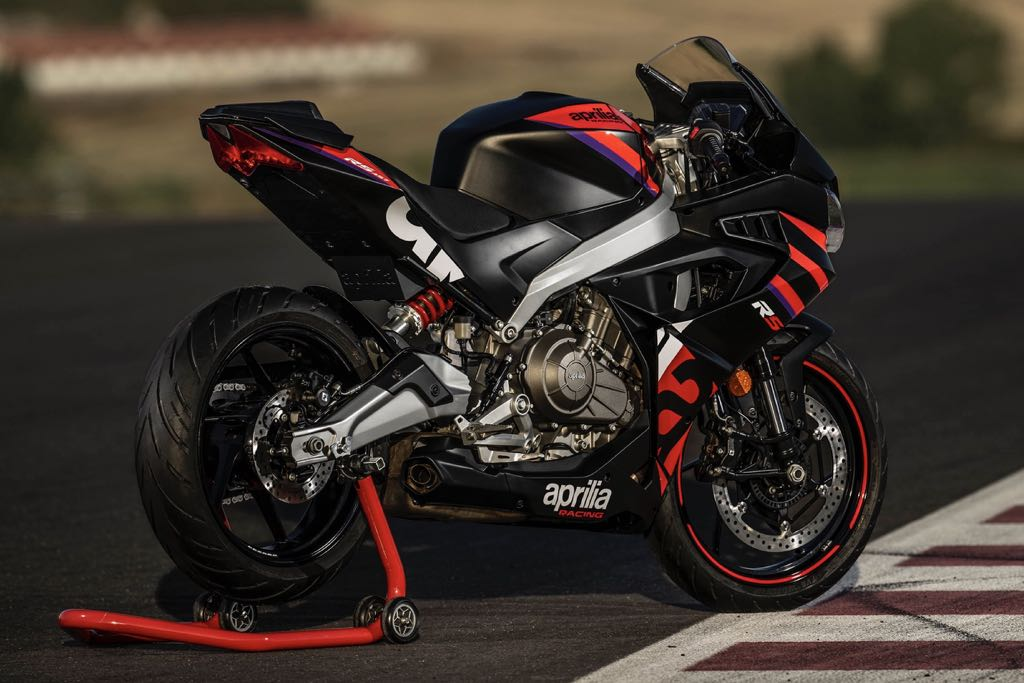 The RS 457 uses the larger 660's aluminium perimeter frame. Both the monoshock and the 41mm USD may be adjusted for preload, and the former has 130mm of travel and the latter 120mm. The bike's dry weight is 159 kg, and it's wet weight, with gasoline, is 175 kg.
The lightweight aluminium-alloy frame houses the motor, which takes design cues from the larger RS 660 and Aprilia's MotoGP programme. The Italian company hopes to capture a large share of the market worldwide with the RS 457.
The Indian MotoGP later this month will likely be the first time the RS 457 has been seen in India. Although it will likely cost more than bikes like the KTM RC 390, being made in India means that Aprilia will likely be able to provide a price that is more in line with the Ninja 400 (Rs 5.2 lakh, ex-showroom, India). It would be fascinating to watch how Piaggio India, which has always adopted a premium positioning, prices this motorcycle.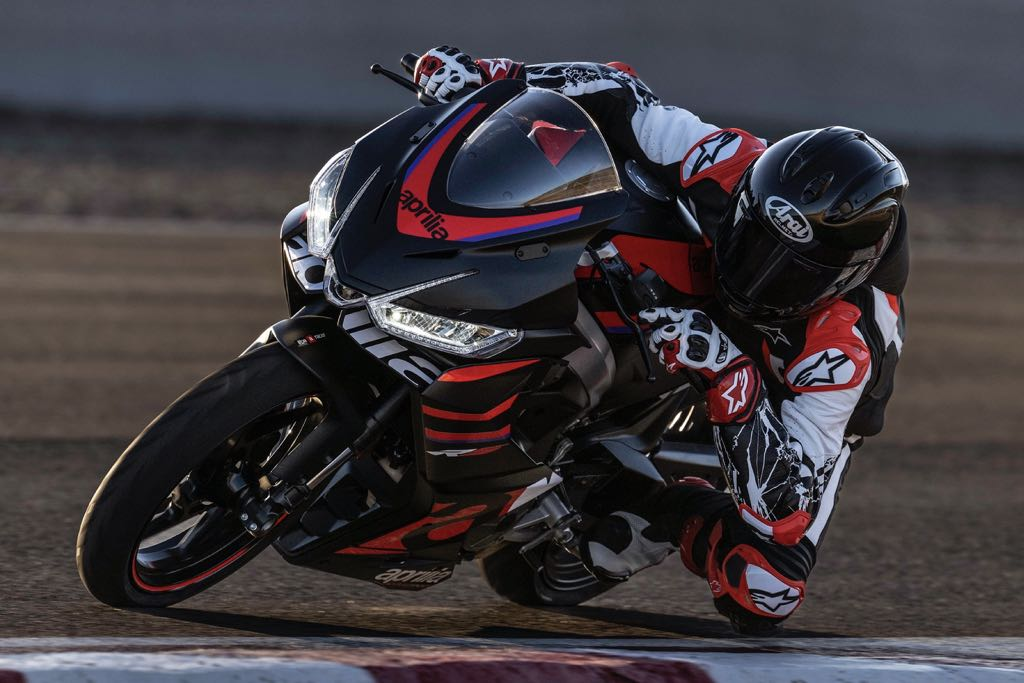 What are your thoughts about the Aprilia RS 457? Let us know in the comments section below.
0 Likes | 0 Comments | 74 Views
---