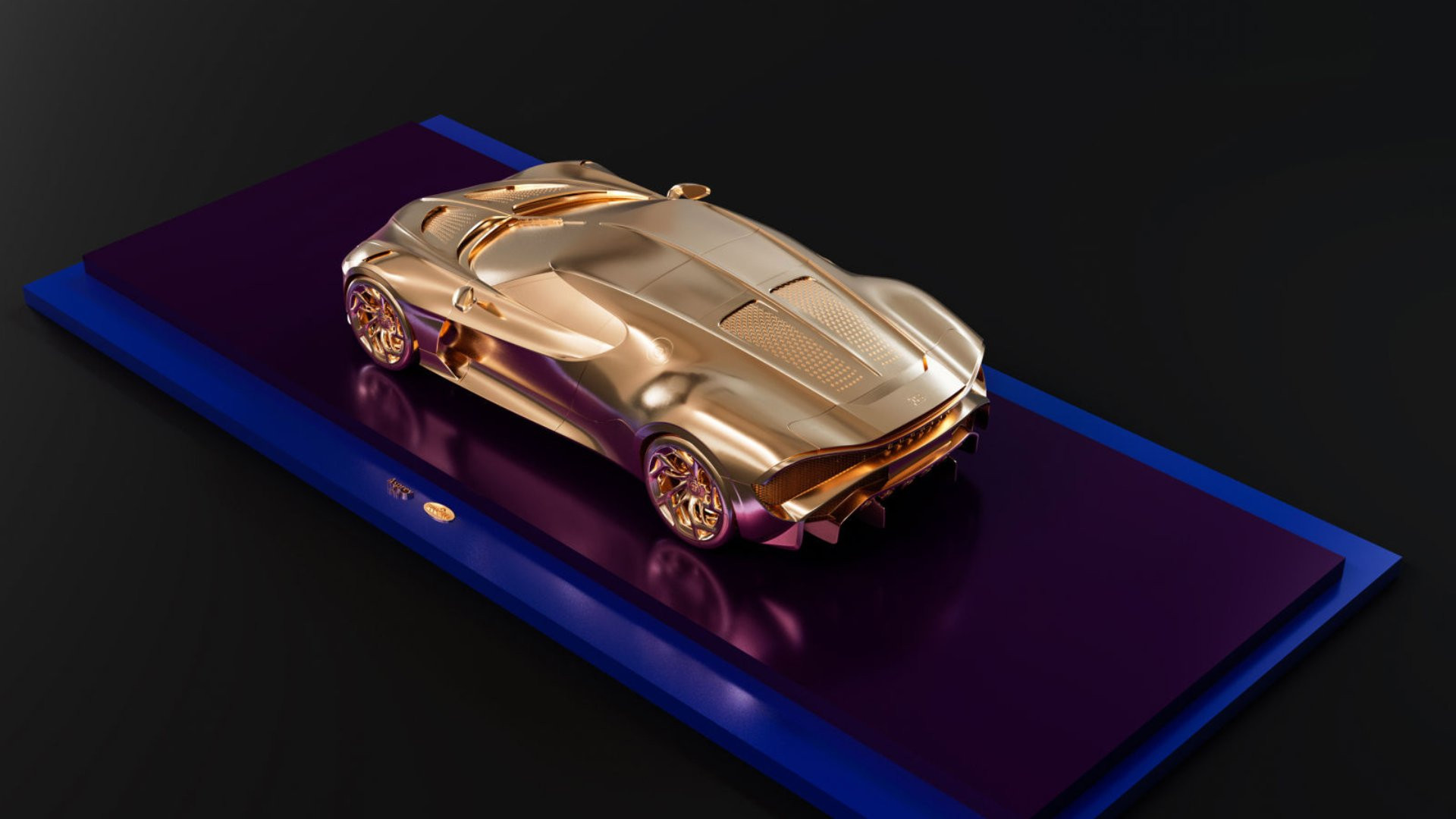 The statement made by luxury carmaker brand Bugatti founder Ettore Bugatti 'If it is comparable, it is not Bugatti,' clearly shows the mindset of this automobile company. It is a vision which combines innovation and state-of-the-art technology. This German-French car manufacturer founded by Ettore Bugatti continues to stay true to today as much as they believed they did yesterday. A major reason why the Bugatti brand lifestyle in 2022 decided to find partners possessing the same vision to collaborate. Besides, the primary objective behind this move to seek out a collaborator was to produce highly inventive and stylish cars and other lifestyle products. That truly personifies the spirit of brand Bugatti International.
Want to know more about how Ettore went about starting Bugatti? Check the our article by clicking below
Bugatti International and its kind connection with British luxury car brand Asprey:
It was early in 2022 that Bugatti International collaborated with the popular English car brand Asprey. This partnership proved fruitful and resulted in the development of a car possessing an exquisitely created architecture. The 'La Voiture Noire' sculpture consists of 24 K sparkling Rose Gold. Besides, it is placed on top of a 'Bespoke' base. It was eventually in June that Bugatti International was able to sell at a grand price of £378,000 at an auction to give Asprey and Bugatti a true 'Crowning Sale' moment.
Bugatti brand lifestyle brings to you 'Watchmaking' at its elegant best:
Bugatti brand lifestyle is set to collaborate with Jacob & Co to present the exclusive and executively crafted 'Jean Bugatti timepiece. The intention behind manufacturing this 'Watch' is to pay a rich ode to Ettore's eldest son Jean. This beautiful watch piece takes inspiration from Jean's love for all design elements that are 'Avant-Garde' or, in simple words, what we call 'Experimental'. As per the Bugatti brand lifestyle, 57 units in white gold and 57 units in rose gold will be made available for sale.
Bugatti brand lifestyle and its 'Smartwatch' that blends tradition with modern-day innovation:
With Carbone Limited 'Smartwatch' Edition Bugatti brand lifestyle is looking to take watch technology up to the next level. Also, it is ready to become the only watch in the world to be manufactured from a 'Full carbon fibre housing', which is an integral part of every Bugatti International product. This exclusive Smartwatch Edition is being produced in partnership with VIITA. It possesses a 'State-of-the-Art' battery with a 540 mAh capacity, which means that it can run for up to fifteen days on a single charge.
The Bugatti brand lifestyle touch in Bugatti International's range of 'Hyper Sport' cars:
It was in 2022 that Bugatti International and 'The Little Car Company' partnered together and created the new Bugatti Baby II model. This exclusive 'Sporty' vehicle is a limited edition made from carbon, especially for W16 Mistral1 owners. Bugatti is all set to make an 'Offer' to 99 of the last W16 Mistral owners that they cannot 'Refuse', which is that each one will be given an option by Bugatti International to get the latest Bugatti Baby II edition as per the specification of W16 Mistral1. A connection that seems not unique but is truly 'Made in Heaven'.
A Bugatti brand lifestyle customized 'Champagne to Remember:
Last year one of the Bugatti brand lifestyle products that reached dizzying heights of success was its partnership with Champagne Carbon. The La Bouteille Sur Mesure edition is a clear case of Bugatti looking to allow owners to personalize their own Champagne bottles, cases, and vintages. It is manufactured using a total of 314 individuals of unique carbon fibre.
Safe technology from Bugatti brand lifestyle sure to stand the test of time:
Finally, Bugatti brand lifestyle launched the Hyper Safe Collection, a limited edition Bugatti International product. It is a safety vault edition that uses Bugatti design, construction features, and the most advanced safety technology available today. Built with precision over eighteen months, the Bugatti International Hyper Safe is introduced to redefine the meaning of 'Safety'.
With 2023 having begun, Bugatti International is all set to continue bringing all its customers more high-class Bugatti brand lifestyle products that are sure to take the breath away and truly worth buying.
0 Likes | 0 Comments | 124 Views
---