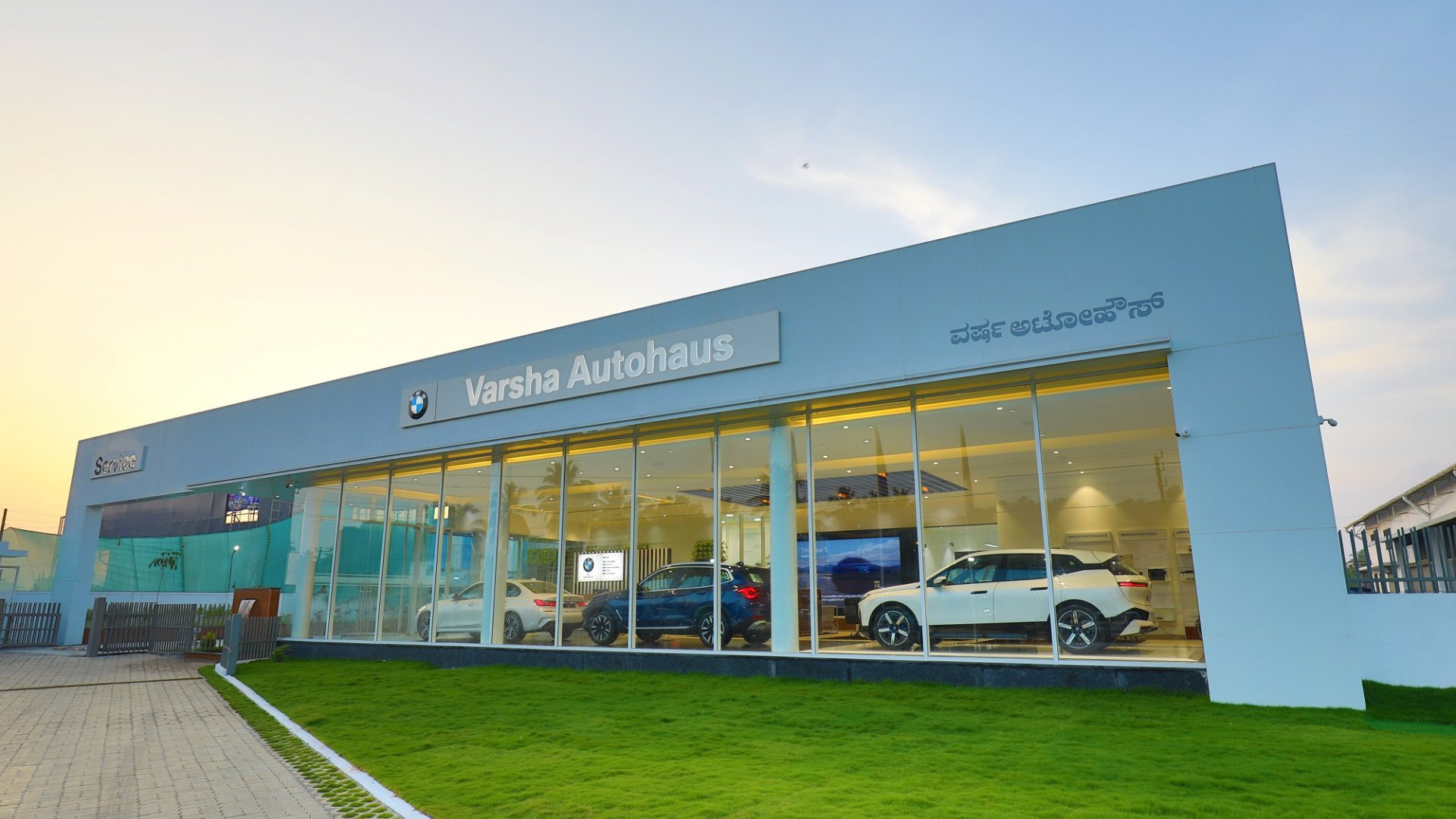 BMW India is ready to launch a new dealership with Varsha Autohaus in Mangaluru, Karnataka. This collaboration involving BMW is all set to offer a 'Dealership.' that you cannot resist signing. It includes immersive sales, service, and brand experience. Also, BMW India allows you to use the BMW Premium Selection or BPS. Mr Kapil Kanuri, the dealer principal of Varsha Autohaus, will lead this latest dealership introduced by BMW. Please read on to learn more about this dealership.
What is the motivation behind BMW India making Varsha Autohaus a dealership partner?
According to Mr Vikram Pawah, President of BMW Group India, the vision behind selecting Varsha Autohaus is to take the standard of luxury car making up to the next level. He added that BMW India is also committed to developing a strong and vibrant dealership network across all commercial cities in the country, which is why as per Pawah, they have selected Mangaluru, one of the fastest-growing non-metro cities in India, as the centre of their dealership project with Varsha Autohaus. He also said that the intention behind initiating this dealership initiative is to provide high-quality luxury car services to BMW clientele in Mangaluru and the Karnataka region.
Where has BMW India chosen to set up the Varsha Autohaus dealership centre?
The so-called 'Full Fledged' Varsha Autohaus dealership centre created by BMW India is spread over a massive area of 33,400 sq ft. It consists of an ultra-modern showroom with an after-sales facility centre. Also, it comprises spare parts inventory. The showroom can display a maximum of four cars. There is also a workshop comprising about eight that can service up to twenty hours a day. Besides, this centre has installed a 24 kW DC charger to refuel the BEV vehicle in the parking area.
What are some of the new-age innovative technologies that BMW India has developed for the Varsha Autohaus dealership centre?
With the launch of the Varsha Autohaus dealership centre, BMW India has introduced the Emotional Virtual Experience (EVE), which is a digital tool that seamlessly integrates online and offline touchpoints. There is also a presence of a car configurator which helps loyal BMW customers to select a dream model of their choice. Finally, the Varsha Autohaus dealership hub provides a splendid ambience for you to enjoy the finest brewed coffee.
Do you know about attractive financial services provided by BMW India at the Varsha Autohaus dealership centre?
At this centre, BMW India is also ready to introduce financial services, especially for new and used cars. It consists of a team of dedicated finance and insurance consultants who offer personalized advice and create ideal financing options catering to BMW's clientele needs. Also, BMW India has ensured that at Varsha Autohaus, all its staff is given appropriate training in dealing efficiently with pre and post-sales. This centre at Mangaluru is also with dedication following the sanitization process of its display vehicles, premises, and workstations.
Above all, in the words of Mr Kapil Kanuri, Dealer Principal, Varsha Autohaus, collaborating with BMW India gives its loyal client base the ultimate driving experience that exudes luxe to remember.
0 Likes | 0 Comments | 211 Views
---