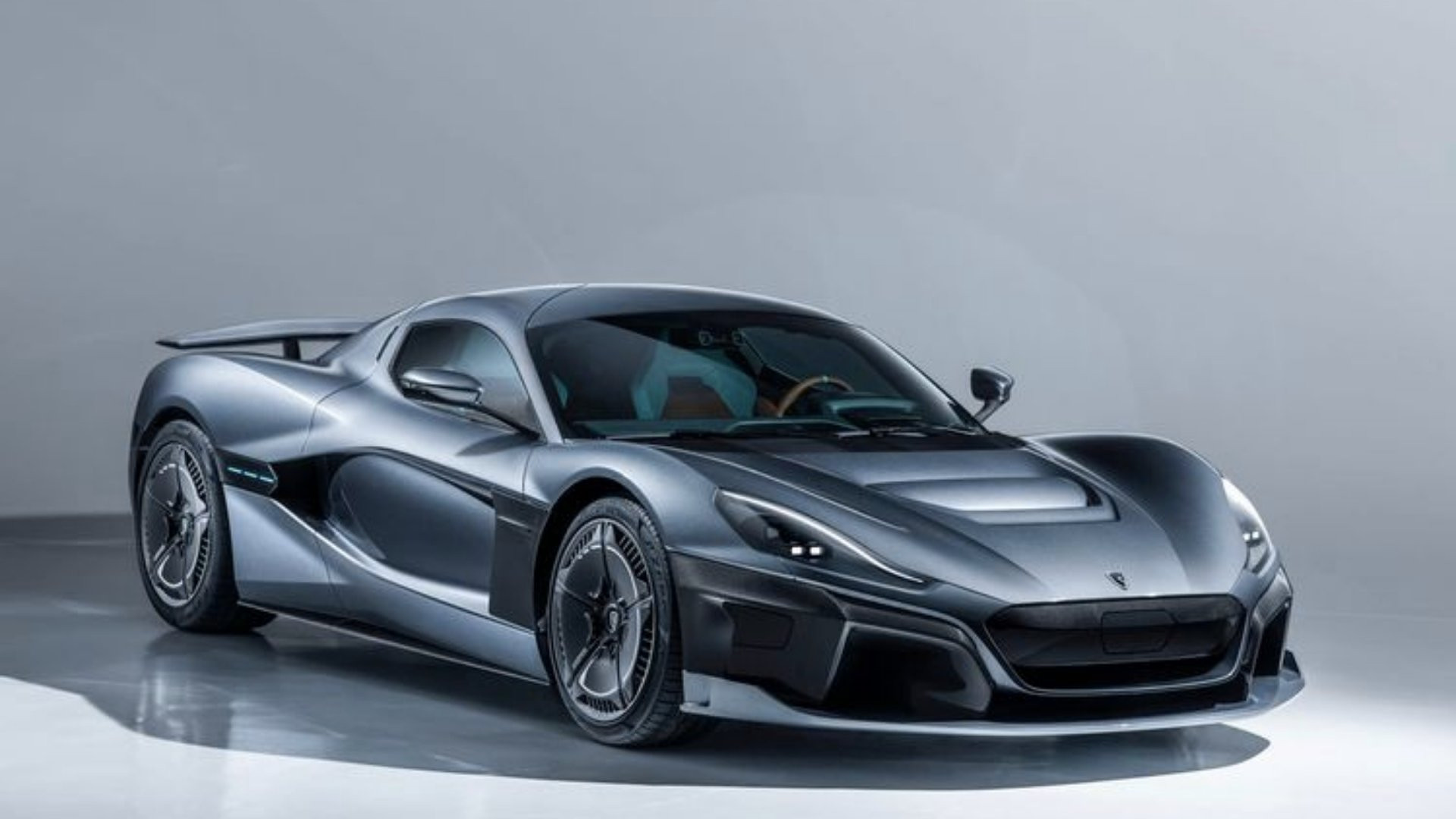 Detroit, Stuttgart, Munich comes to our mind when we think of cars. But did a small European nation called Croatia ever cross your mind? Well, a man named Mate Rimac is rewriting automobile history. Mate founded the electric supercar company Rimac Automobili in 2009 at 21. The RIMAC ONE prototype was showcased at the Frankfurt auto show in 2011. The latest offering from Rimac is the Nevera which produces a staggering 1914BHP and can do 0-60mph at 1.85 seconds. Rimac not only manufactures hyper quick electric supercars but also is a vital battery & electric-technology supplier to automobile giants.

Early-stage
Mate Rimac was born in war-torn Yugoslavia and later shifted to Croatia. He was fascinated by cars and technology from an early age & would work on his projects. His professor Ivan Vlainic persuaded him to participate in tech competitions, and he went on to win many of them. He got international recognition for his inventions like iGlove, Active Mirror System for car blindspots etc. In 2006, he got into racing with an old 1984 BMW E30 323i and soon had an engine blow-up. The disappointment after the blown-up engine is when he got the idea of converting his Beemer E30 into an electric one. He went on to win many races with his electrified BMW and made his presence felt in the automotive scene. Many FIA & Guinness world records are in the name of E-BMW 323i of Rimac. Realising the potential, Mate started with an IC to EV conversion company called VST (Where V=S/T, V-velocity, S-distance & T-time). VST would later become Rimac Automobili as we know it today
Birth of Rimac Automobili
In 2009 Rimac Automobili was formed to focus on electric supercars entirely. In 2010, Adriano Mudri, a designer at general motors, joined Rimac motors, and they started working on the Rimac concept ONE. Soon, the concept got the attention of a UAE based Royal Family, and they offered to buy two cars. However, Rimac, still a startup, didn't have enough resources to manufacture roadworthy vehicles. The Royal Family decided to invest in the company and help them set up a manufacturing facility. Rimac started recruiting people on board as first employees with resources on hand, but it was a short run. Finally, the investor called off the agreement and asked Rimac Automobili to shift its base to UAE. Mate Rimac decided to stay in Croatia and lost its only investor in the process. He said, "It was the best thing I've ever done".
Struggle
Rimac ventured into battery development electric powertrain development to keep the young struggling company afloat to ensure capital inflow. However, it was challenging to bring investors onboard a new tech company based in Croatia, a country with no automobile history. They even sought help from Zagreb University for prototype development and were denied any aid, saying it's impossible to build cars in Croatia. However, this didn't deter the duo, and eventually, Rimac Automobili attracted significant investments from Porsche,  Kia, Hyundai.
Rimac Concept One
The first car from the Croatian company was showcased at the Frankfurt motor show in 2011 and then at the 2012 Paris show. It was claimed to be the fastest production car ever. The car got a positive response from industry experts and potential customers. It produced 1224 BHP and 1600NM and could do a 0-60 in 2.5 seconds! A total of 8 Rimac Concept One were produced. Unfortunately, Richard Hammonds from Grand Tour crashed one of the cars, and now only seven units are remaining. When launched, Rimac Concept One retailed at $9,80,000/- and now there's one for sale at $1.6 million in the US. Who says cars are depreciating assets?
Rimac Nevera
The Rimac Concept Two was showcased at the 2018 Geneva Motor Show, and it has again garnered the attention of the automobile world. It arguably is the fastest accelerating production car hitting 0-60 in 1.85 seconds. Furthermore, it produces earth-shattering 1914 BHP and 2360 NM of torque, making the car capable of hitting a top whack of 412kmph. The company calls it "the ultimate electric hypercar driving experience". The Nevera was pitted against some of the industry benchmarks like Ferrari SF90, BMW M5, Tesla Model S, Porsche Taycan and nothing, I mean nothing, comes close to the performance of Nevera. Rimac plans to build a total of 150 Neveras and is currently under global homologation.
Check out MWTVs coverage of the Rimac Nevera.
Milestone
It is an inspirational journey from being a one-person company ten years ago to Rimac Automobili signing a deal with the iconic French Supercar brand Bugatti in 2021 to take control of 55% stakes and form Bugatti Rimac LLC. Combining Rimac's technical expertise & lean operation with Bugatti's 111-year heritage of design and engineering prowess offers a glimpse of the future of the automobile world.
Read about the impact of the deal here.
Did you know as much about Rimac as you did about Tesla?
What do you think is the potential of Rimac? Let us know your thoughts in the comments section below.
0 Likes | 0 Comments | 3292 Views
---