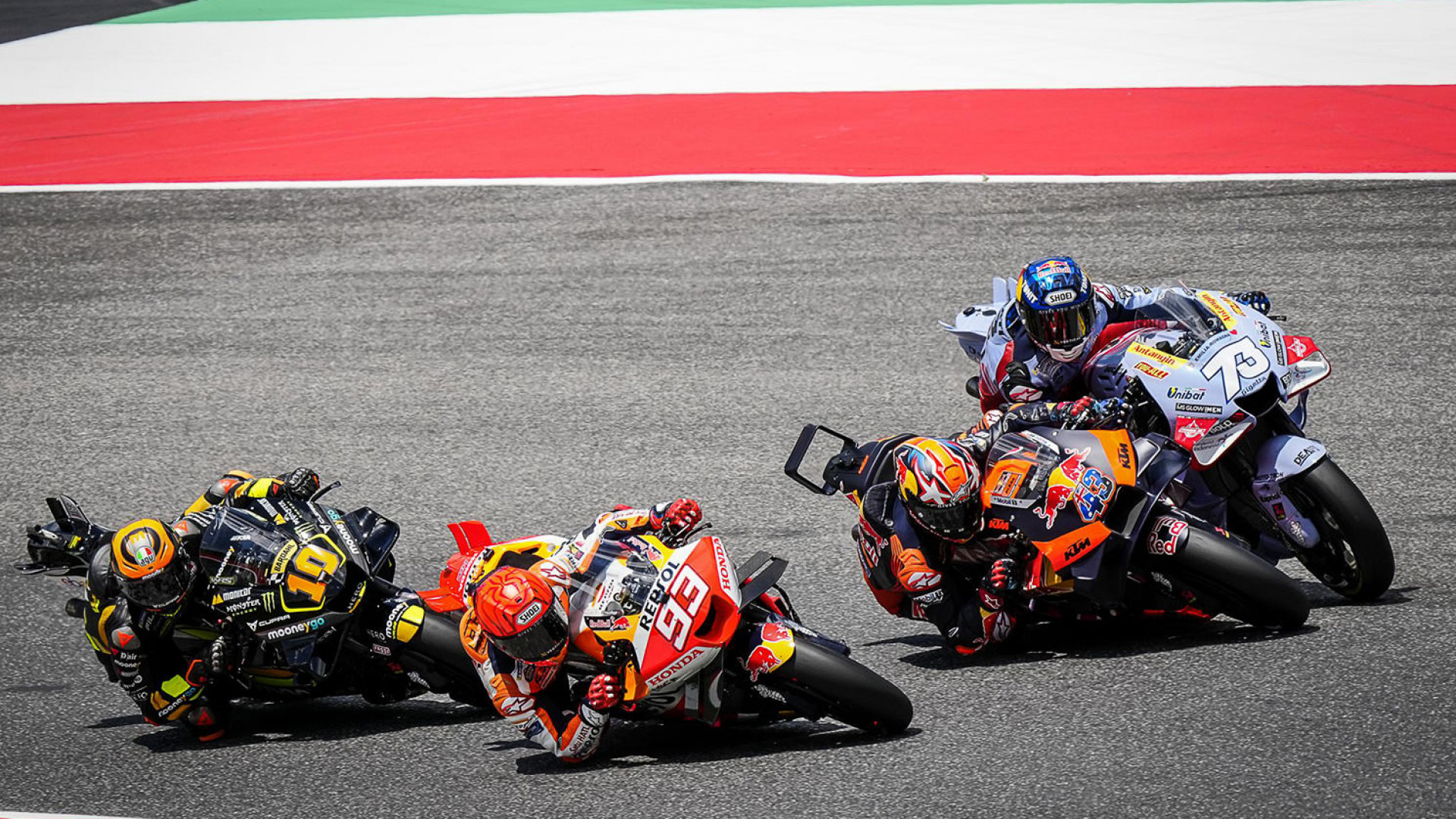 The Buddh International Circuit in Greater Noida will host the first-ever MotoGP Bharat (Indian Grand Prix) from September 22-24.
The idea of holding a big two-wheeler championship at the track is not new. In the middle of the 2010s, the city was supposed to host a round of the World Superbike Championship, however the event was cancelled after being postponed multiple times. Everyone involved in the India MotoGP race genuinely wants it to be a success.
Notably, the race does not pause for any pit stops and goes nonstop from start to finish. The 22 riders include two members from each of the 11 teams. Twenty-one Grands Prix will be held in 2023, travelling the globe to different countries, India being one of them. These 11 teams will compete on bikes from top brands like Ducati, Yamaha, Aprilia, KTM, and Honda.
MotoGP India Track Details:
While there will be some resurfacing of the track and improvements to the run-off areas, the basic shape of the circuit will stay unchanged. However, fans can anticipate some alterations, such as the transformation of Turn 13 into a double apex corner in an effort to slow down the motorcycles. The number of turns have reduced in the track.
The risk of harm is far higher in two-wheeler racing compared to Formula One, where drivers are encased in a safety framework. With this in mind, we are relocating some of the fencing in order to make place for additional gravel portions and run-off areas. The fences are now up to date with international standards. More than 1,800 square feet of additional safety barricading has been put up, as per our resources.
How long is the MotoGP race?
The MotoGP race is 24 laps of this circuit with a total distance of 119 kilometres. Similarly, the Moto3 race is 17 laps and the Moto2 race is 19 laps and the total distance is 84.3 kilometres and 94.2 kilometres respectively.
MotoGP Schedule:
Friday, 22nd September:
Practice 1 and 2 (Moto3, Moto2 and Moto GP) - 09:30 IST to 16:30 IST
Saturday, 23rd September:
Free Practice (Moto3, Moto2 and Moto GP) - 09:10 IST to 11:10 IST
Qualifying 1 and 2 (Moto3, Moto2 and Moto GP) - 11:20 IST to 14:55 IST
Moto GP Sprint Race - 15:30 IST
Sunday, 24th September:
Moto3 Race - 11:30 IST
Moto2 Race - 12:45 IST
Moto GP Race - 14:30 IST
MotoGP India Tickets:
The earlybird Moto GP Bharat tickets have already been sold out. Prices for tickets have increased to a range of INR 2500 to INR 40000 per ticket which gives access for all three days of the event. You may get Moto GP tickets through BookMyShow or the official Moto GP website.
MotoGP India 2023 streaming in India:
MotoGP India 2023 will be broadcast on Jio Cinema in India.
MotoGP Teams 2023:
MotoGP 2023 Top 5 Standings:
0 Likes | 0 Comments | 57 Views
---