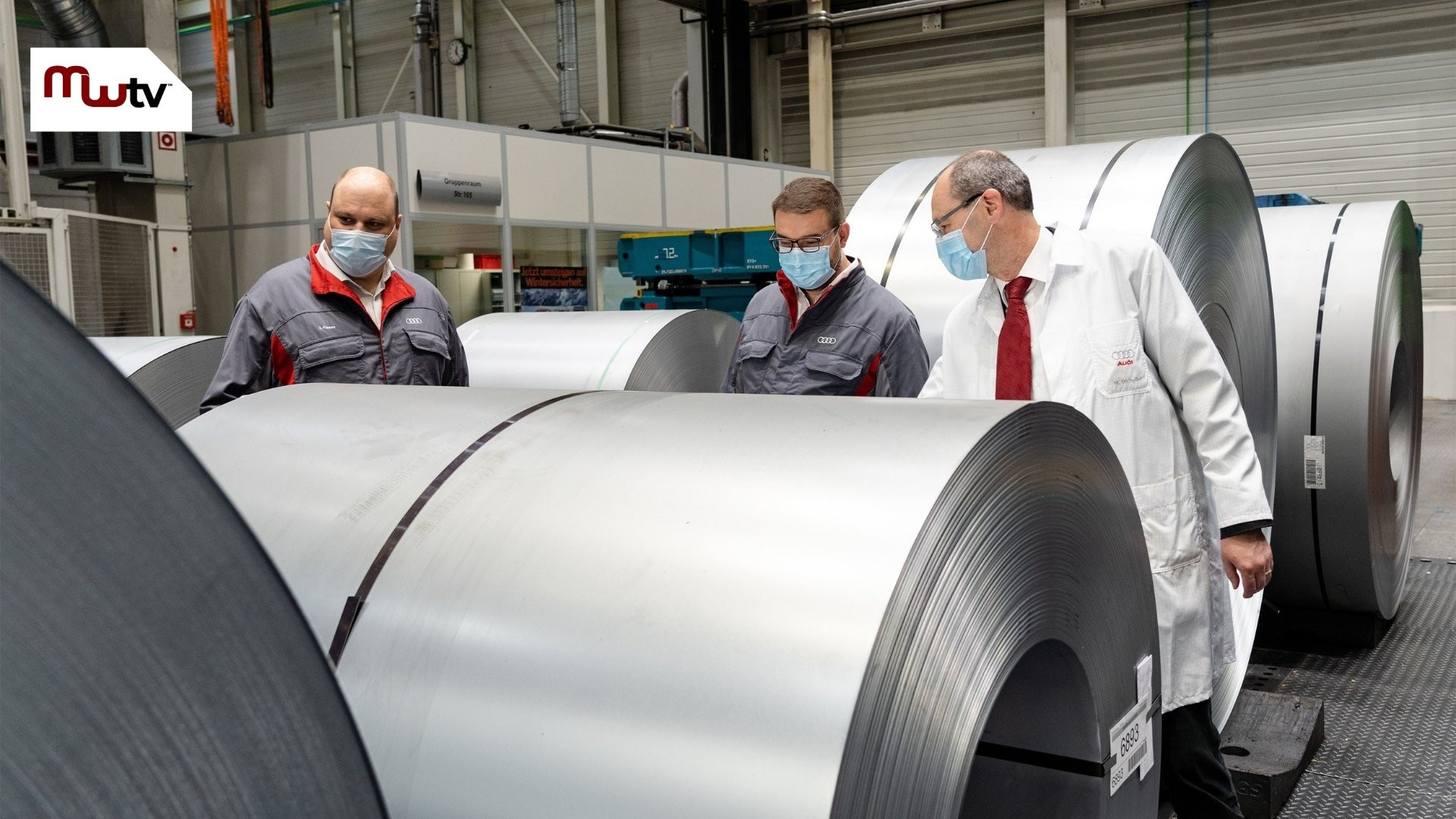 With the growing importance of an eco-friendly and sustainable future, Audi has come up with the second-generation steel coil lubrication Prelube II. It will drastically reduce the amount of lubricant required for protecting against corrosion and machining the metal sheets in the press shop.
With the new lubrication class Prelube II, just 0.7 grams of oil is required over every square meter of sheet steel. It creates a protective film on the surface of a metal sheet that is thicker while also consuming 30% less compared to the conventional oil. This offers to save up to 40 metric tonnes of oil every year compared with the same period in 2018. 
         
The Prelube II oil class has been set as the new standard for steel coil lubrication, beginning with the production of the Audi Q6 e-tron. : "We have managed to persuade our steel suppliers to switch to Prelube II – a technically challenging process but one that will help to conserve resources over the long term," says Dr. Ingo Faass from operations management at the press shop in Ingolstadt.
 The Prelube ll offers key benefits compared to its predecessor, as the protective lubrication needs to be washed off before the body is painted, a thinner film of oil on the steel coils helps it be more sustainable and prevents it from escaping the sheet steel rolls which contaminate the storage areas in the press shop.  
 Mission Zero is Audi's initiative as a company to curb the environmental pollution, decrease contribution towards climate change and ensure optimal utilization of resources to combat scarcity in the future. 
0 Likes | 0 Comments | 156 Views
---