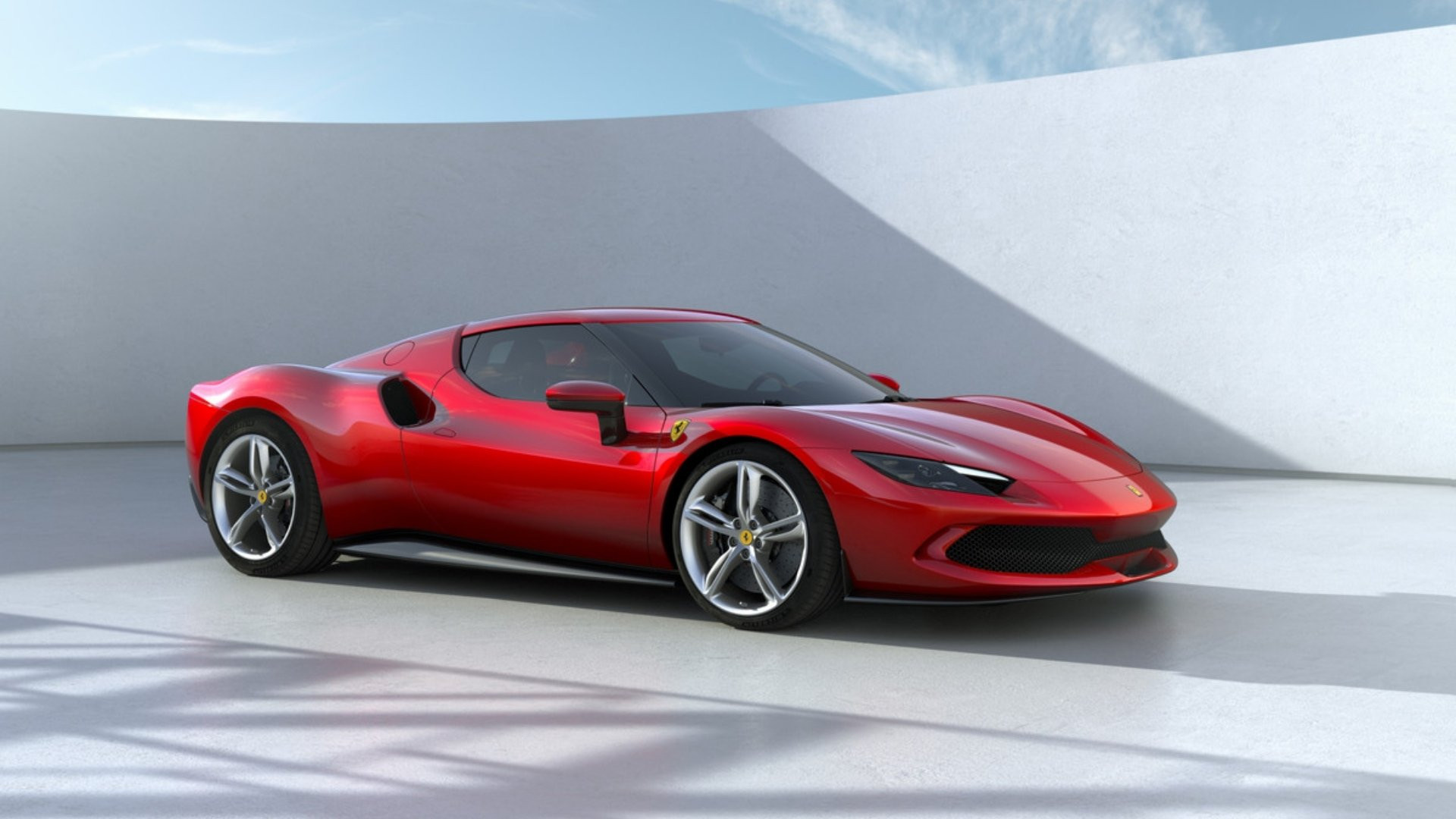 Ferrari has finally broken the cover of the all-new 296 GTB, the latest evolution of the Italian car marker's mid-rear-engined two-seater Berlinetta, making it the latest model in the line-up which features a new engine type: a 654hp V6 coupled with an electric motor capable of producing a further 164hp, delivering great performance levels along with an innovative, exhilarating and unique soundtrack.
The name 296 GTB combines its total displacement of 2,996cc, and number of cylinders chosen, in addition to the GTB (Gran Turismo Berlinetta) acronym, which is meant to cite the sportscar as the latest in a long line of Ferrari cars going back all the way to mid-1950s.
The new V6 is a brand-new design by Ferrari's engineers and the 296 GTB is the first to feature the turbos installed inside the engine in the form of a "vee". Although powered by a V6, the 296 GTB has the harmonious sound of a naturally-aspired V12 as used by Ferrari's top-rung GT Models.
The 296 GTB features a twin-turbocharged 3.0-litre unit which has the capacity to produce 654hp and a peak torque of 741 Nm. However, combined with an electric motor mounted in front of the 8-speed automatic gearbox, which produces 166hp, it has the capacity of producing 830hp as a full unit. The 296 GTB can sprint from 0-100kmph in a mere of 2.9 seconds, having a top speed of more than 330 kmph. The 296 GTB can also be driven on electric power alone, thanks to its 7.45kWh battery which provides a range of approximately 42km at speeds of up to 135 kmph.
The 296 GTB's cockpit is developed around an entirely digital interface, as seen on the SF90 Stradale. The cabin raises the concept of formal purity of functional elements. For example, when the engine is off, the onboard screens go black, enhancing the minimalist look of the interior. The seats are made of exclusive Italian leather trim, further enhanced by noble technical materials used on the functional components. When the "Start Engine" button is touched, the cockpit gradually comes to life and reveals a modern, ergonomic and entirely digital interface.
Through an 'eManettino' button placed on the steering wheel itself, Ferrari offers four driving modes: eDrive, Hybrid, Performance and Qualify. These driving modes assist the driver to change driving styles depending on the external conditions. Each driving mode differs in degrees of electric motor involvement and regenerative-braking functionality.
0 Likes | 0 Comments | 284 Views
---