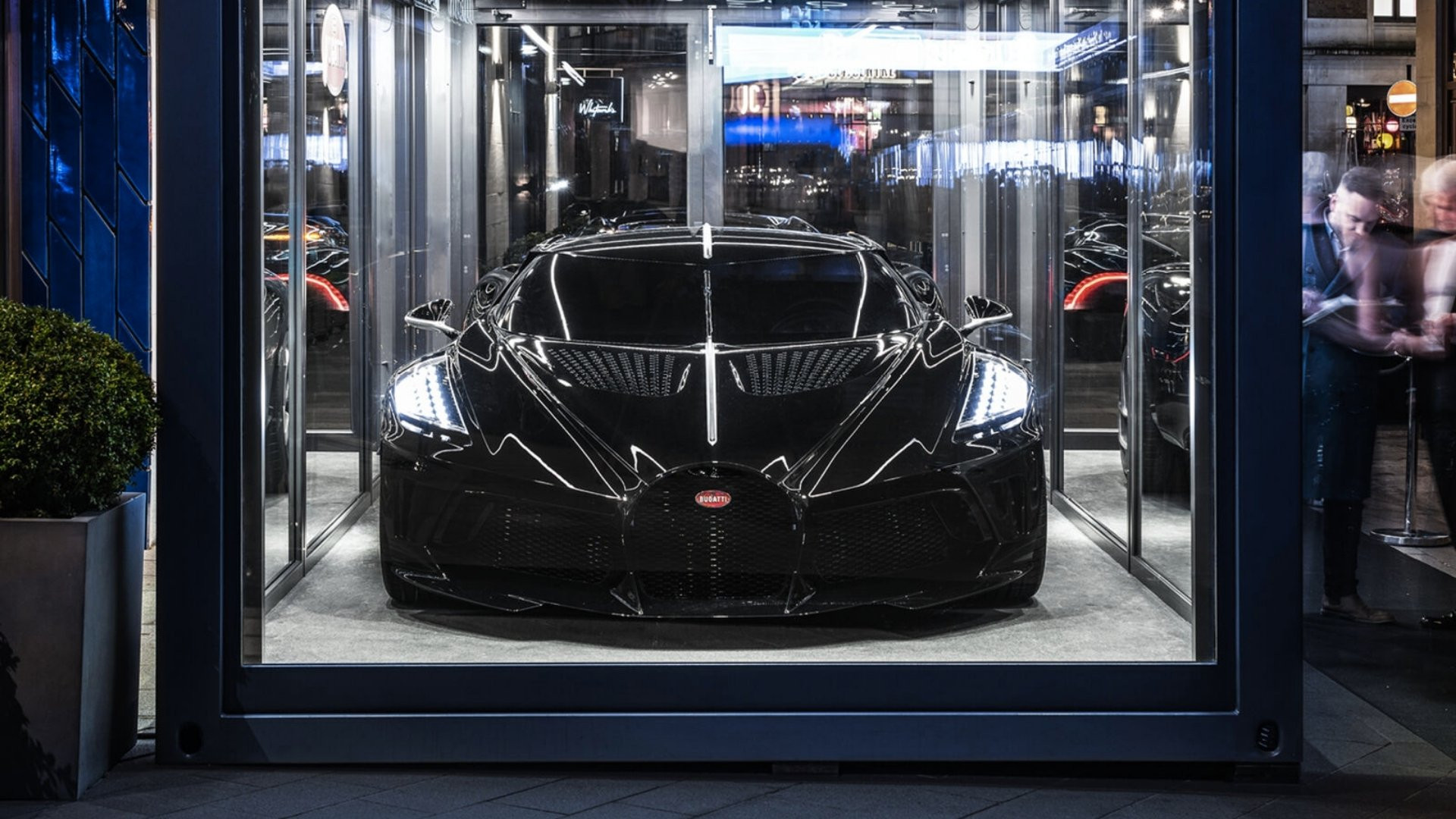 In 2019, brand Bugatti launched its 'Hyper Sports Car' called 'la Voiture Noire.' Two years later, this popular European car brand, in collaboration with Champagne Carbon, has specially created a magnificent hand-crafted champagne bottle. It is called 'La Bouteille Noire'. This joint venture is brought to fruition by both the brands to celebrate their rich history and welcome the innovative present and future with open arms. The creation of this exquisite bottle of champagne also indicates how both Bugatti and Champagne are always seeking perfection. MWTV presents you an article explaining the things that need to be known about the champagne 'La Bouteille Noire.'
The inspiration behind the production of the 'La Bouteille Noire' champagne bottle:
The 'La Bouteille Noire' is a 15-liter champagne bottle exquisitely created 150 years of craftsmanship involving thirty-seven steps. More importantly, the concept of this project takes its motivation from Buggatti's 'la Voiture Noire' sports automobile. It can be seen in the pure surfaces, clean lines, and the bottle case's visual flow.
In itself, the case certainly qualifies to be termed as a masterpiece. It comprises 314 individual prepreg carbon fiber sheets, similar to the materials used in Buggatti's hyper sports vehicles.
The technology used in the making of the 'La Bouteille Noire':
'Cutting edge' is the best way to describe the technology used in creating the 'La Bouteille Noire' champagne bottle. It includes an automatic solid-state thermodynamic cooling cell generally existing in orbiting satellites. The case also consists of 14 high-end fans that help circulate cool air. There is also a red base upon which the La Bouteille Noire bottle sits. It, in turn, is a miniature recasting of the elegant rear light of the La Voiture Noire model. Possessing one flowing lit panel with no joints. Furthermore, it is recreated using a block of acrylic glass, and that is illuminated red LED. The opening and closing of the case just at a push of a stainless-steel button.
Graceful interior of the La Bouteille Noire bottle case:
The interior décor of the La Bouteille Noire bottle is 'Elegance' personified. Since it comprises of fine Havana brown grain leather as seen in Bugatti's La Voiture Noire edition. The case is illuminated using LED lights that create a vibrant, lasting impression focused on its content.
Champagne Carbon intention behind creating La Bouteille Noire:
According to Alexandre Mea, CEO, Champagne Carbon, the reason for developing a champagne bottle case as majestic as 'La Bouteille Noire' was to pair it with one splendid vintage of the brand. The chosen one was the 2000 vintage having a blend of 60% Chardonnay and 40% Pinot Noir.
Reasons for Bugatti collaborating with Champagne Carbon to develop 'La Bouteille Noire':
The Managing Director at Bugatti International, Wiebke Stahl, believes that the brand creates great cars and perfectly delivers any work of art. He also states that La Bouteille Noire is an example of excellence in producing the ultimate design expression that Bugatti is looking to produce.
It was an event held in November 2021 at The Londoner, London's newest five-star hotel, that the La Bouteille Noire was released. Only time will tell whether or not this unique concept captures the imagination of the public or not.
0 Likes | 0 Comments | 115 Views
---