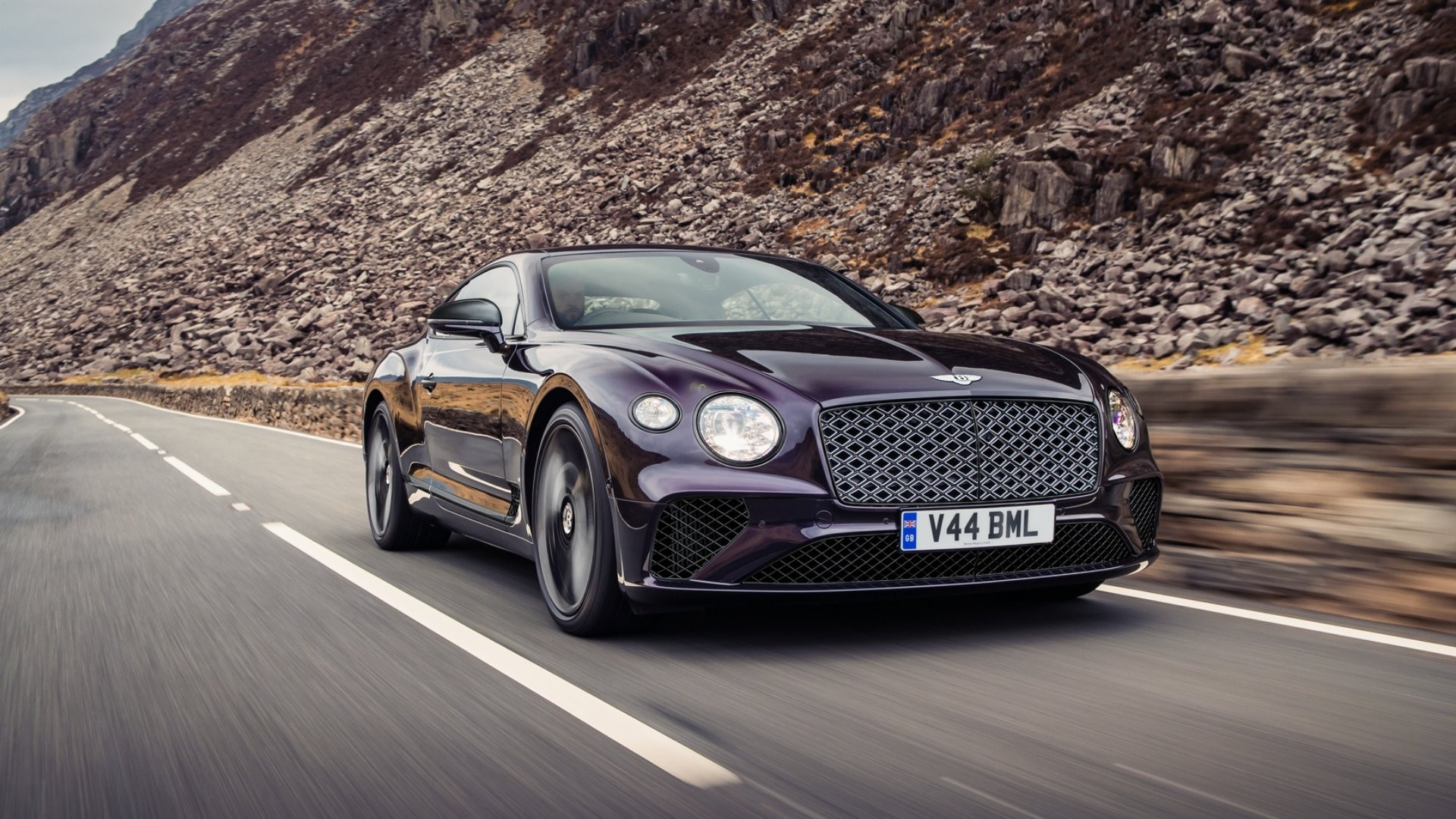 Bentley has introduced the GT Mulliner Blackline to give luxury a whole new meaning. This GT edition is set to bring back a bold black alternative to the exterior chrome-work seen on Bentley's Grand tourer vehicle. Furthermore, Mulliner is developed and ready for release to represent the darker side of the brand's popular four-seater automobile. In other words, the objective of Bentley is to provide a dark and sleek alternative to bright chrome. Also, by releasing Mulliner, the British luxury automobile manufacturer wants to give its customers a chance to personalize their cars. To help you know more about the launch of GT Mulliner Blackline MWTV presents this article.
The choice given to select Bentley GT Mulliner Blackline engine: The Bentley GT Mulliner Blackline comes with two engines, the 6.0-liter twin-turbo W12 delivering 635 PS or the dynamic 4.0 liter VB offers 550 PS. So, as per the region, customers can choose between either. More importantly, both the engines have the capacity of providing a tremendous touring range and effortless performance that is generally delivered by a Grand Tourer vehicle.
Addition of bright ware exterior to the Bentley GT Mulliner Backline model:
Bentley has decided to turn all the bright exterior ware for this latest Mulliner Backline edition, excluding the 'Winged B' badge into black. The mirrors for this automobile series will have a gloss Beluga black finish. In addition, the matrix wings vents are blackened, the radiator grille is kept black with bright edges given to the 3D design, and finally, the lower bumper grilles are painted black.
An exquisite interior of the Bentley GT Mulliner Backline vehicle:
'Striking' is the word that perfectly describes the interior of this latest GT Mulliner Backline series, which has been kept unchanged from the previous edition. As per the 'Mulliner Driving Specification, the brand Bentley incorporates in the interior of this automobile the unique 'Diamond in Diamond' quilting for seating, doors, and rear quarter panels. These will include contrast and accent stitching which runs through the diamond layout. There are about 400,000 stitches found in the cabin of every car of this series. Each diamond consists of 712 individual stitches. They are all perfectly aligned in a way pointing to the center of the diamond.
The motivation behind Bentley developing the GT Mulliner Backline edition:
The inspiration behind Bentley adding the Blackline series to the Mulliner range of essentially the GT models was to reinforce the brand's position as the world's leading manufacturer of luxury sporting Grand Tourers. The brand's objective is to provide a bespoke solution for the most discerning customers, who want only this latest GT vehicle model to reflect their personality.
Finally, with the release of this latest GT model belonging to the Bentley Mulliner Collections, the brand is looking to offer customers world-class luxury automobiles and provide the opportunity to personalize and enhance their Bentley further to the next level.
| | |
| --- | --- |
| Category | Bentley GT Mulliner Blackline |
| Engine | 6.0-liter twin-turbo W12 delivering 635 PS or the dynamic 4.0 liter VB offers 550 PS. |
| Maximum Power Output | 626 bhp |
| Maximum Torque | 700 Nm |
| Acceleration (0-100 kmph) | 3.8 seconds |
| Top Speed | 333 kmph |
| Gearbox | 8 Speed |
| Fuel Type | Petrol |
| Fuel Tank Capacity | 90.0 litres |
| Gross Weight | 2900 kg |
| Length | 4807 mm |
| Width | 2226 mm |
| Height | 1400 mm |
| Wheelbase | 2746 mm |
| Boot Space | 358 litres |
| Mileage | 9.8 kmpl |
| Price INR | Rs 3.2 lakhs |
0 Likes | 0 Comments | 197 Views
---