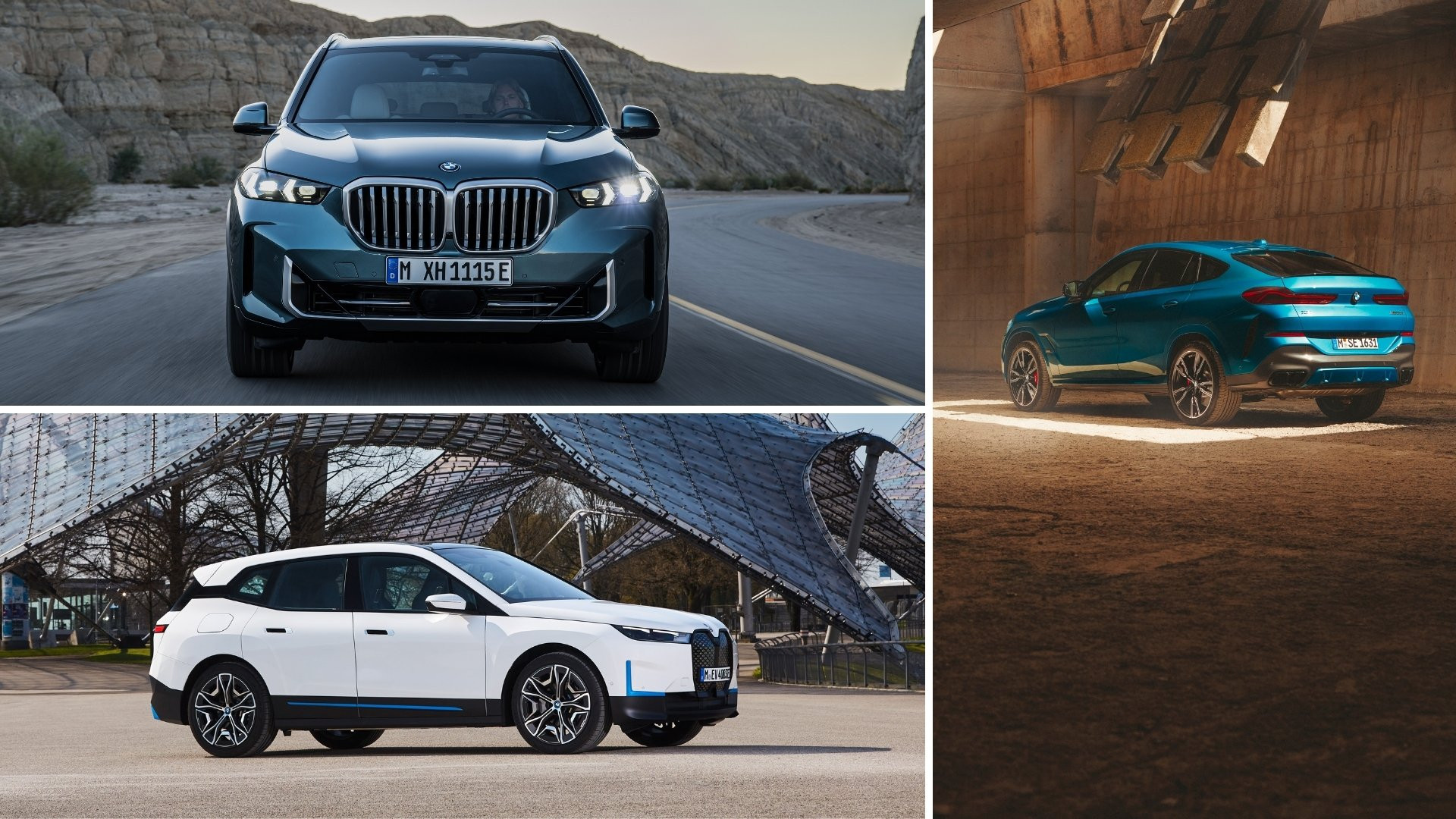 BMW (Bayerische Motoren Werke AG) is a German multinational corporation which produces luxury vehicles and motorcycles. The company was founded in 1916 as a manufacturer of aircraft engines, which it produced from 1917 until 1918 and again from 1933 to 1945. BMW's motorcycle brand is now one of the company's most successful divisions. The first car manufactured by the company was the BMW 3/15, produced in 1929. Over the years, BMW has expanded its product line to include luxury cars and SUVs, and has acquired several other automotive brands. Today, BMW is considered one of the leading luxury car manufacturers in the world, with a reputation for high-performance and innovative design.
BMW was founded by Karl Rapp and Gustav Otto in 1916 as a manufacturer of aircraft engines, which was later renamed to BMW (Bayerische Motoren Werke AG).
Karl Friedrich Rapp was a German mechanical engineer and he co-founded BMW along with Gustav Otto, who was a German aircraft manufacturer and businessman. Karl was born in 1882 in Laupheim, Germany and studied engineering in Stuttgart. After finishing his education, he worked for several companies in the engineering and automotive industries before co-founding BMW in 1916. At BMW, Rapp served as the company's technical director and was responsible for the design and production of aircraft engines. He left the company in 1917, but remained involved in the aviation industry until his death in 1940. Despite his relatively short tenure at BMW, Rapp played a significant role in the company's early development and laid the foundation for its future success.
Gustav Otto who co-founded BMW in 1916 worked as an aircraft manufacturer and was responsible for producing the first aircraft engines under the BMW brand. After co-founding BMW, Otto served as the company's managing director and played a key role in its early development and growth. However, he left the company in 1917, and it is not known what he did afterwards. Despite his relatively short time at BMW, Gustav Otto's impact on the company and the aviation industry was significant, and he is remembered as one of the key figures in BMW's early history.
BMW's initial success in automobiles was built on luxury models, but the company eventually expanded its offerings to include more affordable vehicles. BMW acquired several other automotive brands over the years, including Mini and Rolls-Royce. The BMW group now includes not only BMW brand cars, but also Mini and Rolls-Royce automobiles, as well as motorcycles under the BMW Motorrad name.
The company has a reputation for producing high-performance and luxury vehicles, with a focus on innovative technology and design. BMW has also been involved in motorsports for decades, including touring car racing and the Deutsche Tourenwagen Masters (DTM) series.
Talking about the Logo, The BMW logo has a rich history that dates back to the company's early days. The logo features a circular blue and white emblem that is often mistaken for a propeller. However, the BMW logo actually represents the colors of the Free State of Bavaria, where BMW was founded, and the company's original business as a manufacturer of aircraft engines.
The blue and white colors were taken from the flag of Bavaria, which features blue and white stripes. The circular design was inspired by the shape of a spinning propeller, which was a common sight in the early days of BMW when the company was producing aircraft engines. The logo was first used in 1917 and has remained largely unchanged up until 2021, becoming one of the most recognizable symbols in the world of automobiles.
In early 2021, BMW unveiled a new version of its iconic logo, marking the first major redesign of the emblem in over two decades. The new logo retains the circular shape and blue and white color scheme of the original, but the design has been simplified and modernized.
The most significant change to the new logo is the removal of the black outer ring that had previously encircled the BMW letters. This change gives the emblem a more open and streamlined appearance, which the company says reflects its commitment to innovation and openness. The letters themselves have also been slightly modified, with the font now featuring a more dynamic and contemporary look.
In the 21st century, BMW has continued to expand its business, developing new technologies like electric vehicles, as well as increasing its presence in the global market through joint ventures and partnerships. The company is headquartered in Munich, Germany and operates production facilities in several countries around the world.
BMW is known for its commitment to sustainability and reducing its impact on the environment. It has been investing in alternative fuel technologies and produces several electric and hybrid models. The company also has a strong focus on reducing its carbon footprint throughout its operations, including energy-efficient production facilities and supply chain management.
Here are some of the important milestones in the history of BMW:
• 1916: BMW is founded by Karl Rapp and Gustav Otto as a manufacturer of aircraft engines.
• 1917-1918: The company produces its first aircraft engines.
• 1929: BMW produces its first car, the BMW 3/15.
• 1933-1945: BMW produces aircraft engines for the German military during World War II.
• 1952: BMW begins production of motorcycles.
• 1959: BMW enters the U.S. market with the BMW 1500.
• 1972: BMW acquires the British automaker Mini.
• 1994: BMW acquires the luxury automaker Rolls-Royce.
• 2002: BMW introduces the BMW 7-Series, which sets new standards for luxury and technology in the automotive industry.
• 2011: BMW introduces the BMW i3, its first electric car.
• 2016: BMW celebrates its 100th anniversary & unveiled BMW Vision Next 100 concept car, showcasing the future vision of the company.
• 2018: BMW unveiled the iNEXT concept car, which was fully electric and autonomous.
• 2019: BMW started rigorously working on electric cars, beginning with the iX3 SUV.
• 2020: BMW announced partnership with Daimler to jointly develop autonomous driving technology.
BMW has produced many successful cars over the years, but here are some of the most popular and well-regarded models
• BMW 3-Series: A compact executive car that has been in production since 1975. It is one of the best-selling BMW models of all time and is known for its balance of performance, luxury, and practicality.
• BMW 5-Series: A mid-size luxury car that has been in production since 1972. It is known for its spacious interior, high-tech features, and comfortable ride.
• BMW X5: A mid-size luxury SUV that was introduced in 1999. It is one of BMW's most successful SUVs and is known for its performance, versatility, and premium features.
• BMW M3: A high-performance sports car that was introduced in 1985. It is one of BMW's most iconic models and is renowned for its handling, performance, and style.
• BMW M5: A high-performance sports sedan that was introduced in 1984. It is one of BMW's most powerful and capable models and is known for its luxurious interior and outstanding performance.
These models represent some of the most popular and well-regarded cars in BMW's history, and are recognized for their combination of style, performance, and luxury.
To sum it up, BMW is a company with a rich history and a strong reputation for producing innovative and high-quality vehicles. From its early days as a manufacturer of aircraft engines, to its current position as a leading producer of luxury cars, BMW has established itself as a key player in the automotive industry and a respected global brand.
0 Likes | 0 Comments | 533 Views
---