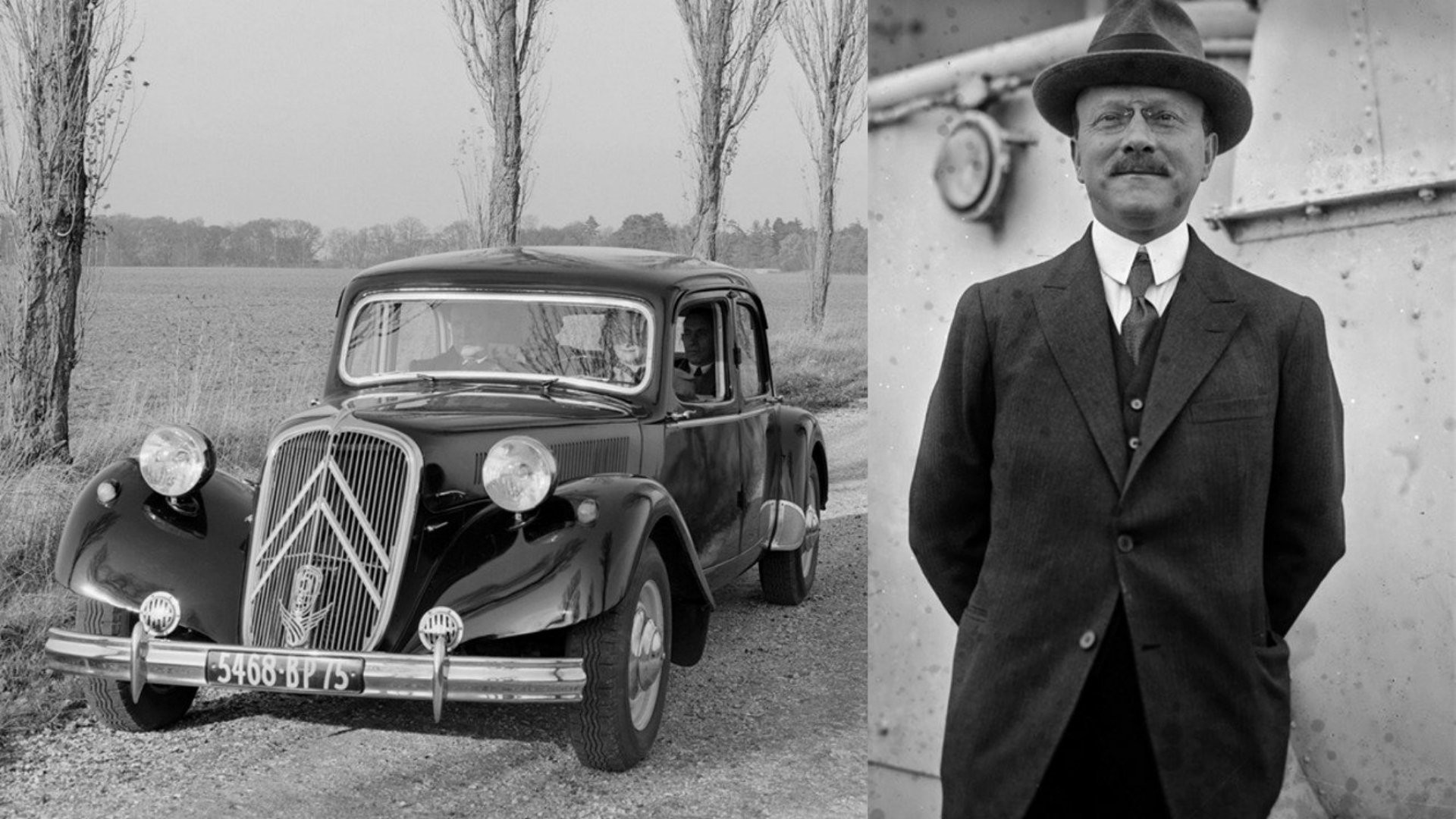 Citroen is a charismatically French automobile brand that has a rich history spanning more than a century. Citroen represents to France, what Ford does to America and Volkswagen to Germany.
While we, as Indians, may have heard of the brand only recently, their legacy is filled with 'World's firsts' and 'World Records'!
It all began with the visionary Andre Citroen.
Origins:
Andre Citroen was the owner of a factory that built arms for France during World War I. His visionary foresight led him to realise that once the war is over, there will be little use for his factory. Well before the war was about to end, Andre Citroen decided that France needed an automobile revolution similar to the one Henry Ford was ushering in America.
This idea was at the centre of his thoughts as early as 1916. He had some exposure to the world of automobiles during the war. He sought some technical expertise from the existing French automobile manufacturer Panhard and recruited engineer Jules Salomon with a clear vision : to produce a all-new car, which would be better equipped, more robust, and cheaper to produce than any other car during that time. Clearly, he wanted to bring automobiles to the masses. He realized that cars that can come off an assembly line will be cheaper and quicker to manufacture.
Thus, rolled out the very first Citroen Type A in May 1919 – barely 4 months after the war was over. It was showcased on the Champs-Élysées in Paris in June 1919 and 7th July 1919, a customer took the first delivery of the Citroen Type A.
Logo:
The logo of Citroen cars was always this simple. It is two chevrons stacked upon each other, vertically. Given the brand's origins during war times, it can be assumed that the chevrons would have some military significance or connect. Although, Citroen's official site claims it is derived from a similar shaped gear used in milling. Andre Citroen purchased a patent for the same in Poland in the year 1900.
While most of us complain about the ever-growing size of kidney grilles on the BMW, the Citroen logo has shrunk in size over the years. The earliest Citroen cars and trucks bore the logo across the entire length of the grille. The modern logo is more tastefully integrated.
Some Citroen cars bear the logo 'DS' a sub-brand of Citroen that stands for Distinctive Series.
Noteworthy achievements:

Citroen cars were famous for many accomplishments that made the world sit-up and take notice of the brand. Literally. Not only were the cars creating new breakthroughs in the mechanical and engineering field, but the brand was also equally flamboyant and over the top in their marketing department.
1. Citroen Type A was a Front Wheel Drive car. One of the first ever as opposed to the Rear-wheel-drive system of the Ford Model T

2. The Citroen Avant Traction pioneered four-wheel independent suspension along with a unibody construction, which translates to the 'chassis' system that is used in almost all cars today. This was in stark contrast to the body-on-frame system made popular by the Ford Model T.
3. The 1955 Citroen DS was the world's first production car with disc brakes. It was also the world's first production car with self-levelling suspension. This was a step ahead from the Citroen Avant Traction and a big leap forward from the interconnected suspension of the popular 1948 Citroen 2CV
4. Citroen holds the Guinness Book of World Records for the World's largest advertisement. From 1925 to 1938 the Eiffel Tower in Paris was lit up with massive letters that spelt Citroen. Each letter was 30 m high and this 'advertisement' used 2,50,000 bulbs, and 600 kms of wiring.
5. DIRAVI – proprietary power steering system developed with Maserati in 1970s. Self-centering steering.
Mergers, take-overs, and evolution:
Technology, Research, Advertising – all come at a cost. While Andre Citroen was a visionary, he also kept pushing for breakthroughs. Citroen kept innovating and pushing the boundaries to produce better, more comfortable, more capable cars.
1935, with the amount of R&D that was put in the Citroen Avant Traction led the company to bankruptcy. Michelin, the French tyre company, was heavily invested in Citroen and got control of the company in 1935. In the same year, Andre Citroen passed away owing to stomach cancer.
From then on, the company has had many 'near deals' and changed hands so many times, it is a miracle the company still survives.
Citroen has a long history of 'talks' with many partners that never went through. From GM, Fiat, Peugeot – at some point in time Citroen was either in talks with them or partnered with them and broke off since it didn't work – or both! 100 years of history has witnessed many twists and turns in this brand's lineage.
Citroen has also purchased other brands such as Panhard, Berliet, and Maserati. Over the years, they had to let go Maserati for financial reasons. Maserati was sold to De Tomaso. Berliet was sold to Renault. Panhard ceased to exist in 1967.
Michelin's 49% stake went to Fiat… came back. Then, ultimately went to Peugeot in 1974 forming the PSA Peugeot Citroen group.
Now:
As of today, Citroen is owned by the Stellantis group based in Amsterdam, Netherlands. The Stellantis is a 50:50 merger between the Italina FCA – Fiat Chrysler group – where Chrysler is the American counterpart and the PSA group which has Peugeot and Citroen.
Citroen is not sold in the American region due to their previous withdrawal from the market and engine/tax incompatibility. This includes Canada and Mexico. Citroen is quite popular in China, lagging close behind Volkswagen.
2021, Citroen entered India with the C5 Air Cross.
There are plans to introduce some more models in India.
Traditionally Citroen has always suffered due to lack of variety in their model line-up and vast gaps in the portfolio. They either have extreme cars – very cheap or very expensive. Or they have poor variety – only sedans and hatchbacks.
Their 100 years of experience makes them one of the most comfortable cars to travel in.
Can they keep up with other manufacturers in India? Will they be able to rise up to the technological challenge?
What do you think?
Let us know in the comments below.
2 Likes | 0 Comments | 1231 Views
---