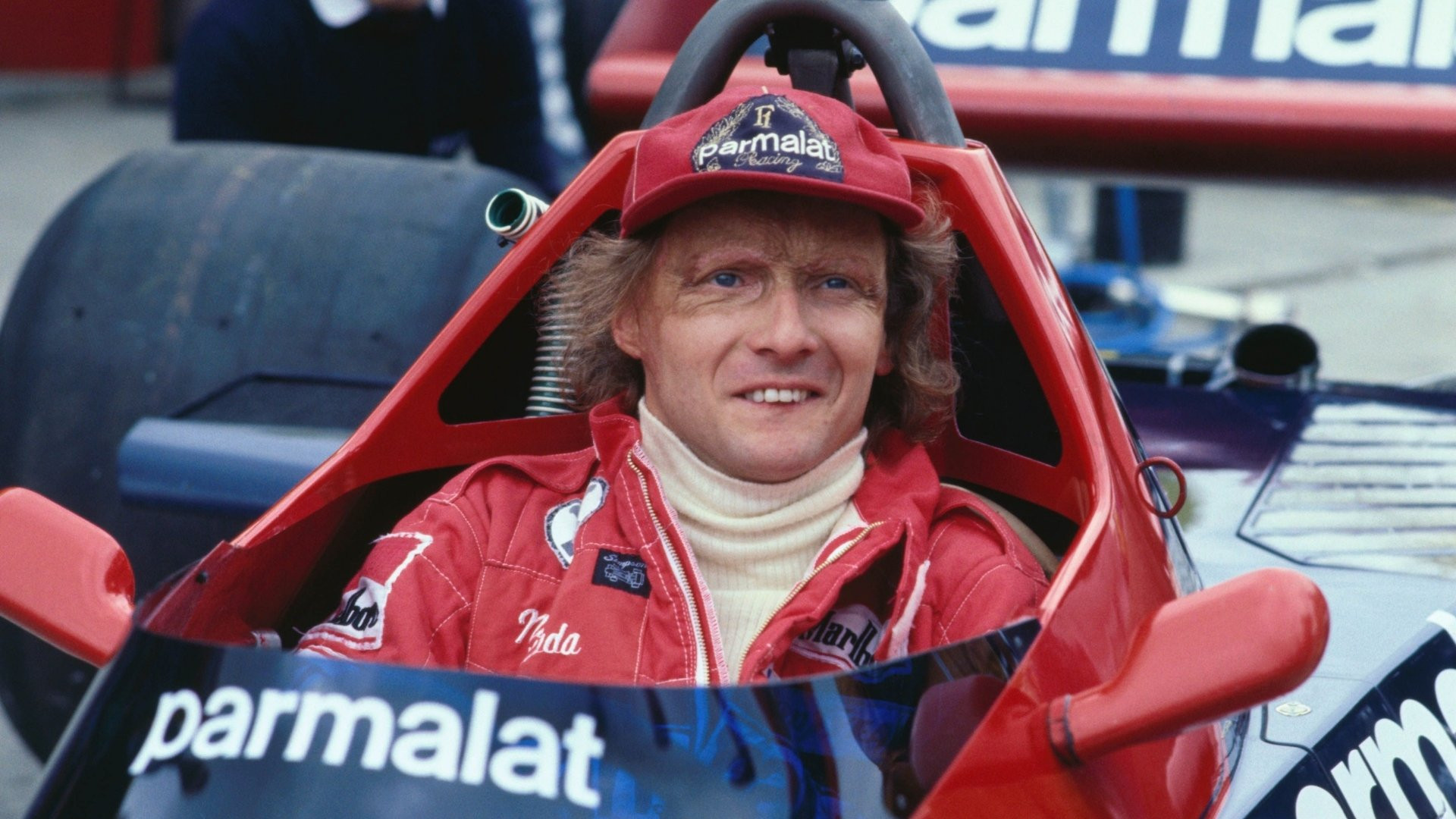 Andreas Nikolaus Lauda, i.e., Niki Lauda was born in a well-to-do paper manufacturing family in Vienna, Austria on February 22, 1949. His family's social status proved both a nuisance and good fortune. Lauda became interested in motor racing not due to boyhood idolization of racing heroes, but rather from an intrinsic interest in automobiles. 

Lauda became a racing driver despite his family's disapproval. He entered his first race, a hill climb, in a Cooper in 1968, finishing second in class. Despite his family's insistence that he stay away from racing, he competed in hill climbs and later moved on into Formula Vee across central Europe. He decided to plunge Formula 3 and enter Formula 2; it was rather easy as he was able to secure loans that would otherwise not have been available due to his family's admirable business reputation. He took out a bank loan, secured by a life insurance policy, and bought his way into the fledging March team as a Formula Two driver in 1971. As a consequence of the ceaseless wrangle with his family regarding his racing ambitions, abandoned further contact.
Niki Lauda was instantly promoted to the F1 team, in 1972, he drove for March in Formula1 and Formula2. While the Formula2 cars were good, March's 1972 F1 season was tragic. In 1973, Lauda took out another bank loan to buy his way into the BRM team in 1973. Lauda's big break came after he ran 3rd at Monaco GP that year, and it caught Enzo Ferrari's eye. ­When Clay Regazzoni, his RBM teammate, left to join Ferrari in 1974, and Enzo Ferrari asked him what he thought of Lauda. Regazzoni spoke so positively of Lauda, that Ferrari immediately signed him, paying him enough to clear his debts. That year itself, Lauda scored first of his 26 F1 victories, having good cars under them, they posed a challenge for the championship. Lauda won the championship in his second year with Ferrari, in a car which was technically more superior to any other. He had 5 wins and a huge margin over second place. He called 1975 "the unbelievable year".
The most memorable championship for Niki Lauda was the one that he did not win. Racing involves powerful machines which carry extraordinary degrees of kinetic energy, so when something goes wrong people can get gravely injured or even killed. Motor racing entails a massive amount of risk. The 1976 German Grand Prix was such a nightmare, when things went terribly wrong; Niki Lauda suffered serious injuries at the old Nürburgring as he was flying on his way to what would have been the most dramatic championship in the history of F1. Lauda was in an early lead in the points despite having cracked ribs caused because of rolling a tractor while mowing his Salzburg property. After an early stop to change from wets to slicks, right after crossing the Bergwerk, Lauda's Ferrari mysteriously ran off to the right, wedged a barrier, bounced back across the track, crashed into Brett Lunger, and burst into flames. Many drivers including Lunger, rushed to extract Lauda from the burning wreck. Even though he was able to stand after the accident, it was evident that his injuries were grave. Toxic, hot fumes had damaged the inside of his lungs, his helmet had partially melted, and he suffered severe burns on his head. He went into a coma and for a while, he lost faith. But, in a matter of six weeks, he was back in a Ferrari cockpit at Monza, in a show of courage which cannot be overemphasized more, he secured 4th place and three points. That season was won by James Hunt, Lauda's infamous rival.
After winning his third driver's championship in 1977, Niki left Ferrari and joined Brabham-Alfa Romeo in 1978. But it was not a success as the engine of the car was not up to the mark. At the Canadian GP in 1979, exactly 2 years after retiring from Ferrari, Lauda instantly decided that he no longer wanted to race, he retired then and there from F1. For 2 years, he focused on his airline business and TV commentary. However, he returned to F1 in 1982, he won his third race into the season at Long Beach GP. Niki won his third world championship in 1984 by half a point over his teammate Alain Prost, half point given for a shortened 1984 Monaco GP. That year was the only time an Austrian won his home GP. In 1985 Austrian GP, he announced his retirement, and retired at the end of the season for good.
Niki Lauda died in his sleep at the age of 70, on 20 May 2019 at the University Hospital of Zurich, where he was under dialysis treatment for kidney problems. Niki holds a place in the International Motorsports Hall of Fame since 1993.
3 Likes | 2 Comments | 566 Views
---