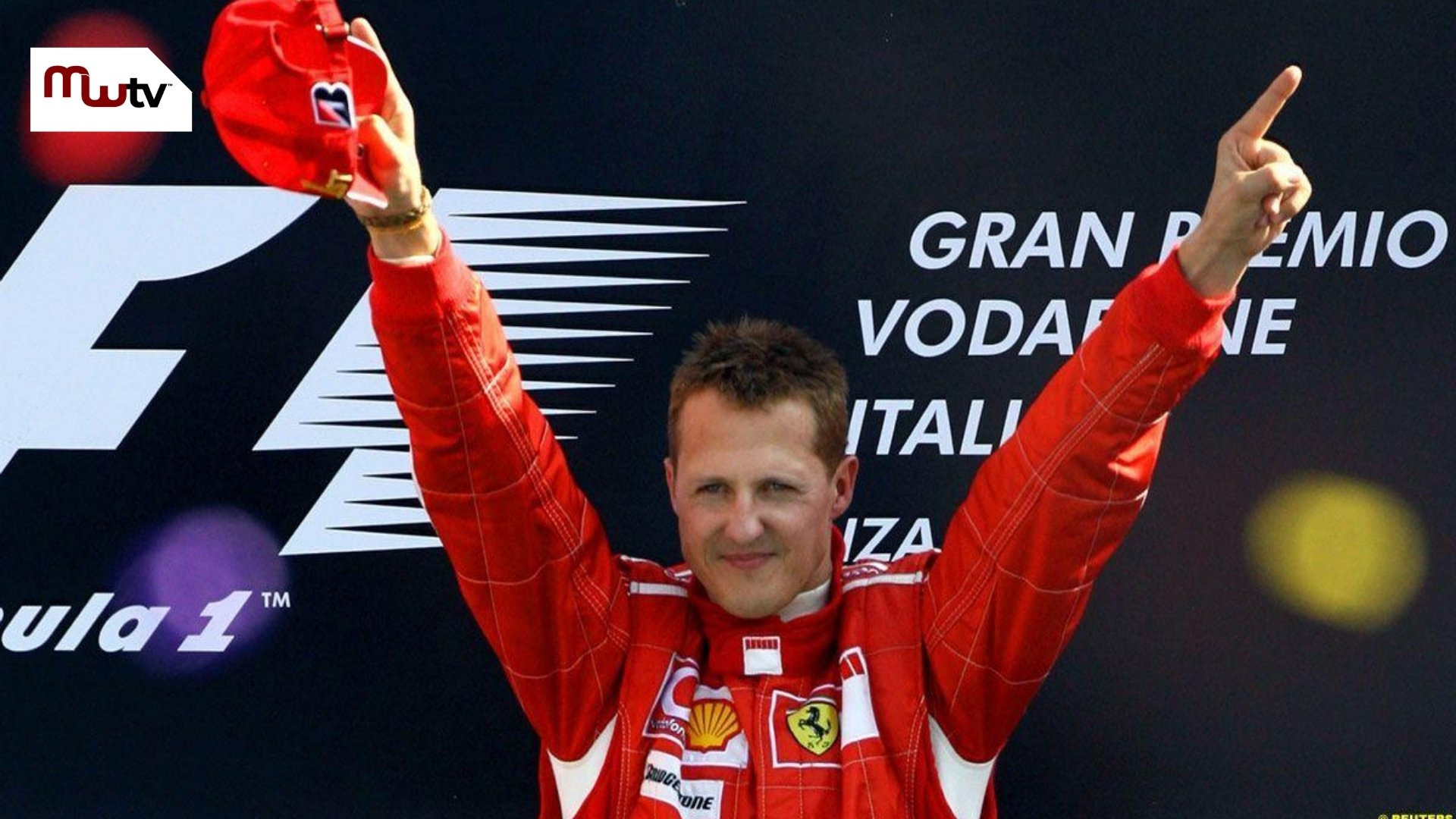 The most extraordinary driver's origins were most ordinary. Michael Schumacher was born on 3rd January 1969, near Cologne, Germany, six years before his brother Ralf, who would also become a Formula One driver of note. Unlike many elite drivers, Schumacher did not come from a wealthy family to back his career. Their father, a bricklayer, ran the local kart track, at Kerpen, where their mother worked at a canteen. He capitalized on what he had – access to a track. At the age of four, Schumacher started driving go-karts, although when his father fitted it with a small motorcycle engine the future superstar crashed into a lamppost. But he quickly mastered the machine and in 1984 and 1985he won the German Junior Karting Championship; and by 1987 he achieved the German and European Karting championships.
The next year, at the age of 19 years, he left karting to compete in Formula 3 championship. Two years later, in 1990 he went on to win the German Formula 3 Champion and was hired by Mercedes to drive sportscars. The next year, 1991, on 25th August, he made a stunning Formula One Debut with Jordan at the Belgium Grand Prix at Spa, whereafter, he was immediately signed by Benetton, with whom in 1992 he won his first F1 race, again at Spa, and finished third overall. He won the 1994 world championship by a single point after a controversial collision with Damon Hill, his teammate, in the final race. He took the title more legitimately in 1995.
In 1996, he joined Ferrari, wo had not won a world championship in over two decades. Despite lots of technical problems from the car, 'Schumi' managed to reach third place in the world championship. After a close battle for the 1997 championship title with the Canadian driver Jacques Villeneuve, Schumacher was disqualified from second place for trying to run Villeneuve off the track. He returned next year to finish second, behind Mika Hakkinen. Schumacher's 1999 season was interrupted by a broken leg incurred in a crash at the British Grand Prix. After that, there was no stopping Schumi – who in 2000 became Ferrari's first world champion in 21 years, then went on to win the driver's championship titles for the next four years consecutively. Juan Manual Fangio's record of winning five world titles that stood for five decades was eclipsed by Michael Schumacher when he won his 6th world title. He also broke the fifty-one career-win record held by Alain Prost, and tied late driver Graham Hill's record of five career wins at Monte Carlo. After finishing third in 2005 and second in 2006, Schumacher retired from the sport, though he later made a brief return with Mercedes from 2010 to 2012.
Schumacher was noted for pushing his car to the limit for sustained periods during races and a pioneering fitness regimen. An ambassador for UNESCO, Schumacher has been involved in humanitarian projects and has donated tens of millions of dollars to charity. In December 2013, Schumacher suffered a severe brain injury in a skiing accident. He was placed in a medically induced coma until June 2014. Afterwards, his family moved him home to Gland, Switzerland, where he continues his rehabilitation. Michael Schumacher should have celebrated his 52nd birthday on January 3, 2021, but instead is holed up at home after suffering the accident.
3 Likes | 1 Comments | 1355 Views
---